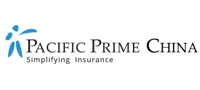 10 most attractive cities for expats in China
Traveling to China can be intimidating. Although today, China is one of the most advanced and developed countries on the planet, it's ecosystems can feel cut off from the rest of the world. For this reason, life in China for foreigners can seem like a mystery.
So if you're planning to travel, work, or live in China, it's always good to have a compact list of the most attractive cities for expats in China. In this Pacific Prime China article, we'll take you through 10 megacities in the Middle Kingdom, exploring why they're the most expat-friendly cities in the country.
10. Guangzhou
Formerly known as Canton, Guangzhou is a busy megacity that has flourished economically for centuries. With a history of being a port city that connects China to the rest of the world, today, Guangzhou is one of China's most technologically advanced cities. Expats who are always hungry for urban adventures and thrive under the energy of a big, chaotic city will surely enjoy their time in Guangzhou.
Population: 12.78 million
Temperature range: 11°C (51.8°F) to 34°C (93.2°F)
Best for: expats who enjoy living in the buzz of a vibrant and energetic city
9. Shenzhen
If you're a fan of seafood, Shenzhen is the place to go. Being one of the newest megacities in China, Shenzhen is known as Guangzhou's little brother. The city has grown from a tiny fishing town to become one of China's largest technological hubs. Although it's not nearly as big as Guangzhou, the city has a more peaceful, optimistic, and clean atmosphere. If you're looking to live in a technologically advanced city with delicious seafood, you're looking for Shenzhen.
Population: 12.53 million (as of 2017)
Temperature range: from 11°C (51.8°F) to 32°C (89.6°F)
Best for: advancing your career and starting your own business
8. Harbin
Harbin is unlike any other city in China. Having witnessed an influx of Russian engineers in the 19th century, many parts of the city's architecture is very much like what you'll find in Moscow. In the winter, Harbin transforms into a true snow city. Gorgeous ice statues erect along with an abundance of skating rings. For anyone who misses the winter snow, Harbin is the perfect city.
Population: 10.64 million
Temperature range: -23°C (-927°F) to 27°C (80.6°F)
Best for: snow lovers
7. Qingdao
Qingdao has a long history of being an expat city. This trading port city was leased over to Germany in the late 19th century and has since been home to a large expat community. Today, Qingdao gains its reputation from expats all over China as being the birthplace of the famous local beer 'Tsingtao'. But the city has more to offer. From German-style architecture to wide-open lakes, it's no wonder why so many expats fall in love with this city.
Population: 9 million
Temperature range: -4°C (24.8°F) to 29°C (84.2°F)
Best for: expats looking to living in a city with a long-established expat community
6. Sanya
Sanya is a stunning beach-side city situated in the most southern part of China's Hainan island. Today, the city is a booming tourist destination, witnessing the rapid development of classy resorts and other beach-front businesses. But in Sanya, there's always a nice quiet place for retiring expats to reside. Also, if you're looking for a job in the tourism industry, you'll find plenty of opportunities here.
Population: 685,408 (as of 2010)
Temperature range: 18°C (64.4) to 31°C (87.8)
Best for: expats looking to retire or those looking for a job in tourism
5. Chengdu
Chengdu is the capital of China's southwestern Sichuan province. Its history dates back to more than 2,000 years and today, it's one of the most developed international cities in the Southwest of China. Known for its spicy Sichuan cuisine, Chengdu is also home to the Research Base of Giant Panda Breeding. If you're a panda lover looking to live comfortably in a mega Chinese city, Chengdu might just do the trick!
Population: 14.43 million
Temperature range: 3°C (37.4°F) to 30°C (86°F)
Best for: panda lovers and spicy food addicts
4. Kunming
Kunming is the capital city of China's southern province of Yunnan. Although it has become one of China's biggest cities in the past few decades, there are plenty of nearby countryside escapes, such as the Stone Forest, the Grand View Park, and the famous Kunming Green Lake Park. Being one of the more spacious megacities in China, it's difficult to feel claustrophobic while living in beautiful Kunming.
Population: 6.62 million
Temperature range: 2°C (35.6°F) to 23°C (73.4°F)
Best for: expats wanting to live in a more spacious city
3. Xi'an
Xi'an is the capital city of the central province of Shaanxi. Known for housing various archaeological sites like the Terracotta Army, Xi'an has much to offer for expats living in the city. Its unique geographical location in central China, bright yellow lights, and neatly constructed boulevards give the city a cozy feel. The city center also has much to offer in terms of authentic cuisine and sightseeing. As many expats in the city will say, 'you'll always learn something new every day in Xi'an'.
Population: 12 million
Temperature range: -4 (24.8) to 32 (89.6)
Best for: history buffs, world travelers, and expats looking to mingle with locals
2. Beijing
The capital city of China is something to behold. With a history that goes back 3,000 years, any expat who appreciates the cultural history of China will enjoy their time in Beijing. Apart from the Forbidden City, the Summer Palace, and the Great Wall, Beijing houses a sizable commercial district offering attractive job opportunities and modern bars.
Population: 21.54 million
Temperature range: -8 (17.6°F) to 31°C (87.8°F)
Best for: those who enjoy history, culture, and big-city conveniences
1. Shanghai
Finally, our number one spot goes to Shanghai. If you've never been to China, Shanghai is the New York City to Beijing's Washington DC. It is perhaps the grandest and most commercially developed city in China. Shanghai is a perfect destination for expats for one simple reason: there's always something for everyone. The diversity of the city means that whatever type of lifestyle you're looking for, you can always find it in Shanghai.
Population: 24.24 million (as of 2018)
Weather: 1 (33.8) to 32 (89.6)
Best for: expats looking to live in a big city with endless corners to discover
Getting health insurance in China
Whether you're planning a trip to China or are already living there, it's important that you're always aware of the public health risks the country is facing. Finding the best city in China to live in can be hard, and staying safe from flu outbreaks and epidemics while living there can be even harder.
This is why we'd recommend any expat to get health insurance in China. With our help, you'll be able to compare a wide range of health insurance plans without any additional charge. If you'd like to know how to get the most cost-effective health insurance plan in China, feel free to contact Pacific Prime China for a free consultation session today!
Disclaimer: Pacific Prime China solely represents, operates and manages locally regulated insurance products and services in the territory of PR China. Any references to Pacific Prime Global Company or Group, the international services, insurance products or otherwise stated written or verbally, is for introduction purposes about our overseas network only as each entity is fully independent.
Phuwit is a content writer who helps inform readers on insurance-related issues through writing articles, blogs, and more. Phuwit strives to produce quality content that makes insurance easier to understand for readers.

In his free time, Phuwit enjoys reading and playing badminton. He also loves a good cup of coffee.