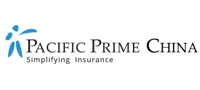 Cost of health insurance compared around the world
A new report, the Cost of International Health Insurance Report – 2017, says that the average cost of health insurance in China have decreased. Using the premiums charged by ten of the top insurers in the world, more than 100 countries are compared in the annual paper that aims to give both consumers and industry players information to make better informed decisions when it comes to their own medical coverage.
This week, Pacific Prime China discusses some of the key findings of the report, and what its information can do for you.
Inside the Cost of Health Insurance report
Now in its third year, this annual study into international insurance premiums has already been featured by Human Resources Online and on global insurer William Russell's own site. What you can expect to see in the Cost of International Health Insurance Report – 2017 is similar to previous years; some background on the report's scope, a ranking section of the 20 most expensive and five least expensive areas, and an analysis section on what factors are driving prices.
In the ranking section, China features as the fourth most expensive country in the world for international insurance costs.
Rank
Country
Average Cost

USD

% of
1
US
19,724
100.0%
2
Hong Kong
12,585
63.8%
3
Singapore
10,732
54.4%
4
China
10,695
54.2%
5
Canada
10,263
52.0%
Whilst this may look like cause for alarm for insurance consumers in China, the fact is that the country has fallen one spot since 2016. For the first time ever, Singapore has found itself with a higher average cost for international insurance. The United States and Hong Kong, however, retain their 1-and-2 spots from previous years.
This year's report has found that many countries have seen their average premium costs hold to the same figures as 2016, while some have surprisingly seen their average costs reduced. Key to understanding the dynamics of the insurance market is understanding what might be driving the changes in the costs of insurance plans for insurers.
What's driving prices?
Part of the analysis of the report includes a look at what factors are influencing the costs of international insurance premiums around the globe. For 2017, the primary drivers of the cost of insurance are:
Increased demand for international quality private care

Increasing cost of health care

Increased regulation

Continuing challenges related to insurance fraud
As the focus of the report is on international insurance, these points may not be as salient for locally sourced plans. That said, there is still some crossover between the drivers of insurance premiums both globally and at a country-level. Reading the report itself provides a greater discussion about what makes these drivers important for anyone thinking about the cost of health insurance.
The cost of health insurance in China
China remains in the top-tier of countries in terms of the most expensive locations for health insurance.
China

2016

China

2017

USD 10,881
USD 10,695
The country itself has been working hard in the past decade to make healthcare more affordable and guaranteeing access to modern services to every person in the country. This may be a significant factor in reducing the cost of healthcare, but it doesn't quite explain the reduction in international insurance. One such explanation may lie in the supply and demand of insurance products in China.
In 1980, little more than 10,000 expatriates were registered as working in China. Now there are more than 900,000 and growing, meaning the demand for international insurance is on the rise. With the market being heavily regulated, those insurers who operate within China's borders do so extremely competitively. This could mean that policy prices dropped in the past year in order for insurers to try and attract the increasing demand from arriving expats.
However, as previously mentioned, China has fallen one place on the list of most expensive locations as the average cost of international health insurance in Singapore sees the tiny nation-state jump two places to claim the third highest rank. This is in part to a slight increase in Singapore's average cost, as well as China's modest decrease.
Who is this report for?
The information contained in the Cost of International Health Insurance Report – 2017 will be useful for anyone interested in the insurance market. For insurers, it gives an idea of just how price competitive their international insurance plans are in various countries across the globe. For consumers, it provides a reference point for what they can expect to pay for plans in specific locations.
Whether you're an individual, human resource executive, or business owner, this recently released report can provide handy insights to ensure that you can make the best decision possible about insurance. Another sound decision can be to engage the services of an expert insurance broker, like Pacific Prime China. Their expert team has been using market intelligence like this for almost 20 years.
For a free quote, or a chat about how our services can find you a better insurance deal, contact the team at Pacific Prime China today!