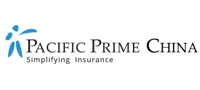 Shanghai maternity insurance: hospitals, fees, and coverage options
For many expats wanting to start a family, securing Shanghai maternity insurance is absolutely vital. There are a number of risks and concerns when going through pregnancy, and these can be made more difficult when trying to navigate the health options of a foreign country. Shanghai, like most major cities in China, has a wide range of public and private facilities where you can plan to have your birth, however you'll obviously want the best start for you and your baby.
This week, Pacific Prime China discusses some of the things you'll find out about maternity insurance and giving birth in the city, following the launch of our new Maternity Insurance guide. If you've already seen it and you want to know how much your newborn coverage might cost, contact our team in Shanghai today!
Hospitals for maternity care in Shanghai
As a first tier city, Shanghai boasts modern healthcare infrastructure in both its public and private sectors. The local offerings include public hospitals and clinics, however these facilities are often frequented mainly by Chinese residents. There is no restriction on foreigners seeking treatment from the public sector, it's simply that finding staff with with strong foreign language abilities and avoiding overcrowding can be difficult.
VIP clinics are a public alternative to local hospitals, providing associated hospital care specifically arranged to deliver services to expatriates. Generally, the care in these facilities is in English, and you can also arrange for more privacy during appointments, with more modern equipment than standard public hospitals. VIP clinics offer appointments with a preferred doctor where you can attend general check-ups, take lab tests, or have X-rays taken.
Private hospitals offer premium facilities, medical staff, and world-class equipment but at a premium cost. These international hospitals feature virtually no waiting lists, foreign-trained staff who speak multiple languages, and are generally more in line with the expectations you might have of a healthcare facility in your home country.
The cost of a pregnancy in Shanghai
Maternity care is among some of the most expensive medical charges commonly experienced by people. In Shanghai, it is common for hospitals to offer maternity packages that roll a number of common pregnancy-related checkups, tests, and appointments into one plan. The costs also vary from hospital to hospital, and our Shanghai Maternity Insurance guide provides figures relating to three top hospitals we recommend for maternity care:
Hospital
Package
Price (RMB)

Shanghai United Family Hospital

Prenatal care

Normal delivery

C-Section delivery

Package A – 21,000

Regular/Premium – 58,000

Regular/Premium – 98,000

American-Sino Shanghai

Prenatal care

Normal delivery

C-Section delivery

Package A – 21,000

Package A – 45,000

Package A – 70,000

Shanghai Peace International Hospital

Prenatal care

Room fee

Normal delivery

C-Section delivery

Standard – 10,000/50,000

Semi private – 600/day

Regular – 8,000/15,000

Regular – 12,000/20,000
What's important to know is that these costs are solely for prenatal care, delivery, and room charges. There may be extra charges for things such as doctor's fees or hospital meals. Our Shanghai Maternity Insurance guide also delves deeper into the costs, providing hospital charges for specific pre and post-natal costs, as well as a discussion about the costs of unforeseen circumstances (which can be the most expensive unplanned cost should a complication arise during your pregnancy).
Coverage options to consider for a Shanghai pregnancy
Beyond the understanding of where to monitor your pregnancy, and how much it will cost, the main consideration you should keep in mind when it comes to Shanghai maternity insurance is why sort of coverage you'll need. There are a number of different options available that you can choose from, and what you will and won't need will depend on your personal situation. In general, there are a few things to think about that can make your whole maternity insurance experience easier:
Underwriting of the newborn:

What sort of coverage, benefits, or restrictions will your insurer place on your newborn child?

Coverage for vaccinations: Will your plan cover vaccinations (which can often be expensive in China)?

Deductibles: What are your comfortable paying out-of-pocket to reduce the total cost of your maternity insurance premiums?

Waiting periods: What time restrictions will be placed on your policy that must elapse before any maternity benefits/coverage become active?

Billing and claims: Does the insurance plan offer the easier direct-billing method of payment, and how quick and simple does the insurer make their claims process?

Freedom of choice: What flexibility will the plan give you to choose your own hospital, doctor, clinic, or care plan?
All of these questions can help you better understand what your maternity insurance needs will be ahead of actually purchasing coverage. This means the more you know, the sooner you can get comparing quotes for insurance options in China. When it comes to this part of the process, you can make it even easier by engaging the services of a trusted, experienced insurance broker.
Shanghai maternity insurance solutions with Pacific Prime China
A pregnancy can be a beautiful but stressful time for some, but securing the best maternity insurance for your needs can help you get off on the right foot. Insurance options are plentiful in China, however getting through all of the solutions to find the best fit for you can be difficult and time consuming. Let our expert advisers at Pacific Prime China do the work. Our team has almost two decades of experience delivering the best maternity coverage in China, and abroad!
Try our online comparison tool for a free quote, or contact our consultants for more information today!
The information contained in this article is available from Pacific Prime China's Shanghai Maternity Guide. To download your free copy, or view our other helpful China health insurance resources, click here.