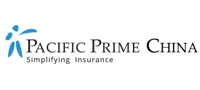 How Pacific Prime helps you to find the best employee benefits
One of the best ways to attract and retain the best talent in your industry is to offer an attractive benefits package. Yes, compensation is a key part of this but simply offering competitive pay won't lead to happy employees. These days, you need to go further and implement a more multi-faceted employee benefits program. But, how exactly do you do this and what does a successful benefits solution look like?
To help answer these questions, the corporate team at Pacific Prime China has put together two new flyers that look at our corporate solutions in Beijing and Shanghai. You can download these flyers for free today from our website:
Who is Pacific Prime China?
Pacific Prime China has been in operation since 2000 when our headquarters in Hong Kong was opened. We opened our first Shanghai office in 2003 and to meet increasing demand in the country, we have recently opened an office in Beijing.
Since our launch, we have helped over 500,000 people find and secure quality health insurance coverage, as well as over 2,000 companies, select and manage quality employee benefits solutions that are built upon health insurance.
We strive to work with businesses of all sizes. In fact, of the 2,000+ companies in our portfolio, you will find leading multinational corporations, regional companies, international schools, and an ever-increasing number of small to medium enterprises.
For each of these companies, we help them to identify, secure, and manage a comprehensive employee benefits package that includes a variety of components discussed below. Together, this has led to 150,000+ employees receiving quality, reliable benefits.
What employee benefits solutions do we offer?
Regardless of the size of your business or team, Pacific Prime China's corporate team can help you with your employee benefits. For each and every corporate client, we assign a dedicated team of advisors and support staff who strive to manage every aspect of your benefits solution thereby making it easier for you or your HR team to focus on your business.
When it comes to employee benefits, we believe that having a robust group insurance solution is the foundation of any successful benefits solution. To that end, our teams help you find the best coverage for your business. From there, we offer a range of other employee benefits and corporate solutions. These include:
Tailored employee wellness programs –

Leveraging your base health insurance solution we can help tailor a wellness program to your staff's requirements. From in-office health checkups and flu shots to ergonomic workstations and chiropractic visits, we can help arrange it all.

Business insurance –

We offer a variety of insurance solutions designed to cover your business. From professional liability cover to property casualty, business interruption, and more we can ensure your business is covered. If you work in specific industries we can also ensure your coverage meets current regulations.  

Travel insurance –

Cover your employees while they are out of the country.

Group life insurance –

An increasingly popular benefit being demanded in China, our team can help you secure a group life plan that covers your employees and their families.

Multijurisdictional management –

If you have offices in other provinces or countries we can help coordinate between them, ensuring that you have a comparable solution in each location, all managed centrally by your corporate advisors at Pacific Prime.
We don't just stop at helping you find the right employee benefits solution. Unlike many other brokers, our teams are here to support you and your employees throughout the life of your solution. This unparalleled level of support helps to ensure that we maintain long lasting relationships with all of our clients.
How do we ensure you get the best package?
With a nearly infinite number of solutions out there, it can be hard to identify the "best" employee benefits solution for your company. As mentioned above, this is where Pacific Prime can help. Our experts work with you to identify your coverage needs and suggest options that will work best.
In order to do this, we have developed a unique service and support model that leverages what we refer to as a 'broker framework'. This framework is comprised of three elements:
Consulting  

Policy broking  

Plan administration  
Together, these three elements allow us to offer the following services to all corporate clients:   
Analysis of market competitiveness

Employee claims and benefits assistance

Management reporting

Members orientations

Renewal processing

Plan design and cost control assistance

Annual benchmarking

Invoicing and account reconciliation

And more
By leveraging the above we work with you to identify and manage a solution that is right for your business.
To learn more about the corporate solutions we offer in China, check out our Beijing and Shanghai corporate flyers today, or contact us.