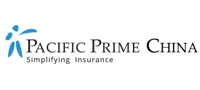 Here's why your business should offer employee health benefits
Gone are the days when an employee happily collected their pay and expected little more. In today's candidate-driven market, employee health benefits are often hailed the crown jewels of a compensation package.
Yes, staying compliant is imperative for every business, but going above and beyond the rest is what makes your company stand out from other competitors. While there are many ways of achieving this, going the extra mile by offering healthcare benefits can be a great way to start.
Here, corporate health insurance specialist Pacific Prime China looks at the top reasons why businesses should offer employee health benefits.
Attract quality talent
55 percent of Chinese employers are set to increase their headcount this year, according to a 2017 China Salary & Employment Outlook survey. As a result, more and more employers are investing their efforts into attracting quality talent across all departments and levels of seniority. While these strategies translate to more optimistic employment opportunities, they also place a further strain on the nation's candidate-driven market, where top job candidates often receive multiple attractive offers.
In responding to this growing pressure to differentiate against other employers, a growing number of companies are recognizing the need to move beyond monetary benefits alone. In fact, SHRM revealed that two-thirds of HR professionals believe the importance of healthcare related benefits (e.g. corporate health insurance) in recruiting talent will increase over the next three to five years. A 2015 New Benefits Buyers Study further found that almost 80 percent of job candidates consider a company's employee benefits package when deciding whether or not to accept their job offer.
Retain talent
In addition to attracting talent, the importance of retaining top talent is also taking center stage. Why? One of the largest challenges faced by employers in China today is high employee turnover. When looking at the country's turnover data over the past few years, the situation appears to be worsening.
In 2012, the employee turnover rate was 18.9 percent. In 2016, the turnover rate shot up to an average of 20.8 percent. Some industries even saw a turnover rate of up to 40 percent. Throw in the fact that over half of millennials, now the world's largest working generation, are happy to leave their job in favor of better opportunities, and it's clear to see why offering a competitive employee health benefits package is becoming increasingly important.
Starbucks in China, for example, with a workforce made up primarily of university graduates, sees employee retention as a strategic imperative. The company found in a survey that the majority of their employees consider taking care of their parents as the most powerful benefit they could receive. In responding to workforce needs, the coffee chain is now providing health insurance for the parents of its employees in China.
Enhancing employee-employer relations
Maintaining good employee-employer relations will help reduce workplace conflict, as well as lead to improved staff morale and job satisfaction.
In a Global Employee Benefit Trends China Study, employees were asked to score from seven (strongly agree) to one (strongly disagree) several areas connected with the benefits provision (e.g. "values placed on health & wellness"). They were then asked to agree/disagree with statements that indicate higher levels of employee engagement and commitment to their employer's goals (e.g. "I am satisfied with the job I have now", "I feel loyal to my employer").
And the results? For each one point increase in sentiment around benefits, the study found that there is a 12 percent or more increase in the likelihood of the employee agreeing with positive statements about their employer.
Combat productivity losses
Offering employee health benefits that effectively address both physical and emotional health can go a long way in boosting the overall health of employees. A healthier workforce is less likely to go on sick leave, recover from illness quicker, and are less at risk of developing long term illnesses that require frequent and expensive care.
Healthier employees also translate to a more productive workforce, not just because of reduced absenteeism, but also lowered presenteeism (the loss of productivity from not working at full capacity – e.g. showing up to work despite being ill). Just how significant are the costs of absenteeism and presenteeism? According to new insights by Global Corporate Challenge, absent employees cost companies roughly USD 150 billion every year, and those who came to work but were not fully productive cost USD 1,500 billion each year.
Final advice: Talk to an employee health benefits specialist
Now that you've understood the key reasons why you should offer employee health benefits, you might be thinking: "How do I go about implementing an employee benefits program?" As every workforce comes in all different shapes and sizes, there's no such thing as a one-size-fits all benefits package. This, coupled with the lack of transparency in what other competitors are offering, can make it very hard to devise and implement the best-fitting plan for your staff.
This is where talking to an employee health benefits specialist like Pacific Prime China can really make the difference. With years of experience serving clients of all sizes, we've helped over 3,000 companies in virtually every industry secure the best employee benefits solutions for their needs. What's more, the additional support we give to clients (e.g. dedicated account managers and in-house claims team) can really help in taking care of all the administrative hassles of managing your employees' health benefits.
To learn more about the Pacific Prime China difference, be sure to check out our newly released Beijing and/or Shanghai Corporate Flyer, or contact our friendly team of corporate advisors today.