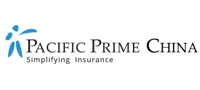 Company health insurance gaps: what doesn't my employee benefits plan cover for my staff?
Offering your employees health insurance is a common standard. Employer's know that attracting the best talent requires competitive compensation and benefits packages that set them apart from their peers. Employee benefits and corporate health insurance plans are easy enough to find, but ensuring they're viewed as valuable by current and potential staff can be a challenge. Often, there will be hidden company health insurance gaps that can surprise employees when they need the support the most.
Recently, an article in Hong Kong found that 60% of people expected GP visits to be included in their employer-provided health insurance plan, but only 18% of people actually received such coverage. This week, Pacific Prime China discusses what you should look for in an effective employee benefits package, and what advice and options you can offer to staff where the coverage leaves them open.
Common company health insurance gaps
Fully comprehensive coverage is expensive, which is why most employers won't provide staff with plans that will cover every health eventuality. Company health insurance gaps are not active decisions made to lessen the effectiveness of a plan to its member, but simply a way for a company to offer a benefit within its budget while the insurer mitigates risk. In our almost two decades of providing corporate employee benefits solutions, we've found some common gaps can include:
No dental coverage

No maternity benefits

Lack of portability (ability for an employee to maintain coverage after leaving employment)

Low levels of in-patient benefits

Low or no out-patient coverage

Acute treatment focused, little to no focus on preventative medicine

Restrictions on patient choice regarding providers and specialists

Coverage limited to China, or even a specific city (e.g. Shanghai)
It can also be common for employees to find restrictive coverage for some serious illnesses, particularly ones that can require ongoing care. Dialysis or chemotherapy, for example, can be costly for insurers to cover, so either including such benefits can mean a higher premium for a business to pay. If that price is too high, then your staff can find themselves left without support for such treatments should they develop a serious chronic condition.
That said, companies do need to draw the line somewhere. You obviously want to support your staff the best you can, but it's often just not financially feasible or responsible to buy the best plan in the market. Understanding everyone's options in a situation like this can be the best, first step you can take to ensuring everyone gets the employee health insurance outcomes they desire.
What are my options as an employer?
If you find that there are company health insurance gaps that are likely to affect your staff, then you have a few options available to you:
| | | | |
| --- | --- | --- | --- |
| Extend your coverage | Change your provider | Self-insurance | Do nothing |
| At likely a higher cost to your business, you can negotiate with your employee benefits provider to extend coverage to meet your staff needs. It will likely make your staff happy, but will it be sustainable for you? | While your current corporate health insurance provider might not cover what your staff need at a reasonable price, another might. But you'll incur the costs and inconveniences associated with changing providers. | If leaving a staff member to deal with their issue themselves is not an option, and extending coverage is too expensive, it might be better for your business to cover the costs of care directly. | Sometimes it's just not feasible to take on the responsibility for the total health and wellbeing of your staff. |
The right answer will depend very much on your business, your staff, and what your goals are when providing employee benefits and health insurance.
What can my staff do to help themselves?
Where corporate health insurance gaps are impacting the needs and requirements of staff, there are also options available to them to support themselves. The first can be to buy a whole new plan outright. Yes, it will be a direct cost to them, and the premium will generally be a lot higher than what your company would pay per person for a group employee benefits package. However, some people may find that their specific needs just won't fit with a group insurance plan.
A middle option, however, is to educate your employees on top-up insurance. Top-up products, or supplementary health insurance plans, work to fill in the gaps that can be left by employer-provided coverage. They can work to provide coverage where it doesn't currently exist, to add additional benefits beyond what the group plan provides, and even to offer more options up to an individual who needs to seek medical attention. This can include adding dental, maternity, and vision coverage options should they need it.
If your staff are a diverse group of people at different points in their lives, then it's highly likely that their employee benefits needs will differ from person-to-person. Top-up insurance can be a great way for staff to tailor relevant extensions to the coverage you provide so that they're only truly paying for the benefits they need – and nothing they don't. To help your staff understand what their top-up options might be, feel free to send them these free download links, or send them the PDF files yourself:
We designed these to help people make a better and more informed decision when it comes to closing corporate health insurance gaps in China. Best of all, our resources are completely free!
I'd like to talk to someone about my employee benefits plan
Understanding what gaps exist in your corporate health insurance plan can be tricky. Often, businesses won't know where their plans are less supportive until a staff member runs into a problem making a claim. The best way to make sure you've got the right plan for your staff needs is to engage the services of an experienced and expert employee benefits broker.
Pacific Prime China is an expert in both group and individual health insurance, specializing in providing high-quality employee benefits solutions to professional service firms, and other corporate clients. Not only can we help you find the right coverage to meet your business and staff needs, but we can also help your staff extend the coverage you offer through their own top-up insurance plans. Best of all, we offer full plan support to both your business and the individual; meaning you'll all have only one place to go for all your insurance needs.
Have us around for a meeting, and we'll explain why we're the broker of choice for many businesses in Asia, the Middle East, and around the world. We're leaders in what we do, and all we do is centred around our clients. To discuss what your current plan does and doesn't support, what your competitors might be offering, and what your options are to stay competitive, contact the team at Pacific Prime China today!