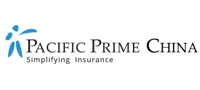 How insurance companies in China can leverage wearable tech
It's not just smartphones that are proliferating the world over. Wearable tech, types of devices worn by consumers to track health and fitness information, are also experiencing a mass increase in user adoption. In fact, more than half (52 percent) of Chinese consumers own a smart wristband, and 42 percent own a smartwatch. As more people monitor their health information with wearables like Xiaomis and Apple Watches, a growing number of health insurance companies in China are recognizing potential and investing heavily in them.
In today's article, we look at the top wearables in China, as well as the top ways in which insurance companies in the region can potentially capitalize on wearable tech devices.
The most popular wearables in China
Having recently surpassed the US as the top revenue generating country for wearables (USD 2.4 billion in 2017), it's safe to say that smart watches, fitness trackers, and smart clothing have a bright future in China. In 2016, we wrote an article about the top wearables in China. Here, we've included an up-to-date list of some of the most popular wearable tech products in the country.
1. Xiaomi's Mi Band
Xiaomi ranks on top with around 2.8 million Mi Band sales in 2016. The Mi Band is a competitively priced wearable wristband that not only counts the steps users take every day, but also monitors activity levels, analyzes sleep quality, calculates calories burned, and helps users set daily exercise targets
2. Lifesense band 2
Having sold over 1 million fitness trackers in 2016, Lifesense is among one of the most well known wearable brands in China. One of its most popular products is the Lifesense band 2, a water resistant wristband that accurately tracks and analyzes the user's heartbeat, detects running, and calculates calories burned.
3. Apple Watch Series 2
As one of the most renowned Western technology brands in China, Apple Watches are also making a splash in the Chinese wearable tech scene. Taking a more premium approach than Xiaomi's budget friendly Mi Band, the Apple Watch Series 2 features a wide range of functions including built-in GPS, heart rate sensor, activity tracker, fitness coaching, and more.
4. Misfit Shine 2
Fossil-owned Misfit Shine 2 is another popular wearable device in China. The premium smartwatch sports a fashionable design, and automatically tracks steps, distance, calories, as well as light and restful sleep. Other functions include a smart button that can control connected household devices, as well as vibration alerts for calls and texts.
5. FitBit Blaze
Since 2014, FitBit have seen considerable growth in the Chinese market. In their goal to reach 10 million fans in Asia, FitBit formed a partnership with online retail giant Tmall.com in 2016 to sell its devices. One of its best selling products, the FitBit Blaze, is a fitness watch that offers guided breathing sessions, multi-sport tracking, on-screen workouts, and all-day activity and sleep monitoring.
3 key ways insurance companies can leverage wearables
The high penetration of wearable tech devices in China, coupled with its ability to deliver real-time insights into the behavioral and lifestyle patterns of the wearer, presents an enormous opportunity for health insurance companies in China. From encouraging healthy behaviors, to offering premium discounts and better predicting risk, we look at the top ways insurance companies can potentially capitalize on wearable tech.
Encourage healthy behaviors
Amid ever-rising healthcare costs, there's a growing trend towards insurance companies forming partnerships with wearable tech companies to encourage healthy behaviors. For instance, Ping An Health has started integrating wearable tech into their offerings. The insurance company's Vitality program incentivizes customers who live healthier lifestyles with points – and the more points, the bigger the rewards.
For example, a customer who signs a non-smoker declaration gets 675 Vitality points. A customer who gets a LoveFit Flame fitness tracker earns 25 Vitality points each day they get active. Rewards offered to Vitality users include 50 percent cashback for online shopping, grocery shopping, international air tickets, and more.
Offer premium discounts tied to the policyholder's fitness level
Wearables provide insurance companies the potential of accessing mass amounts of customer biometric data, such as physical activity, stress levels, and cardiovascular health, which can be linked directly to health insurance products. A growing number of insurers around the world and in China have started offering premium discounts tied to the policyholder's fitness level. Why? Because active people are generally healthier, and pose a lower risk to insurance companies.
While the trend of offering premium discounts tied to fitness level remains more popular in countries like the US, Asia Insurance Review recently reported that an online-only insurance company in China has started to offer tailored insurance cover aimed at rewarding customers who exercise through its internet health product. Policyholders who run more than 15,000 paces in one day will be exempted from a day's premium. If the policyholder maintains this exercise regime for a year, he or she could be covered without paying any premiums for the entire year
Better predict risk
Holding the unique ability to deliver genuine, real-time insight into actual behavioral patterns of the user, data generated by wearables can help insurance companies calculate risk with a far greater degree of accuracy. Not only that, but wearables could also potentially help insurers better identify insurance fraud – one of the core drivers of global health insurance costs. For example, data generated from wearables could alert the insurer when a policyholder has submitted a large claim for a serious injury, yet three days later, they participated in a triathlon.
Final remarks
Despite its growing popularity, wearable tech devices are still in its infancy and have yet to reach their full potential. Can insurance companies in China lead the way with their business models and products that are designed to leverage wearable technology? While it is still too early to tell, we believe that wearables hold an enormous growth potential for health insurers in the years to come.
Do you have any more questions? Be sure to contact the helpful team at Pacific Prime China today! With years of experience delivering the best health insurance policies to individuals, families, and corporate clients in China, our expert team at Pacific Prime China are more than happy to answer all your questions, give you impartial advice, and provide a no-obligation, free quote.