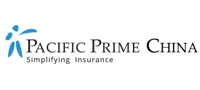 Property insurance in China: How to ensure that your business has always got the goods
China is certainly not a safe haven from disaster. Such a large country is bound to have calamity of various scales strike every single day. Sure, such events in most people's minds will be mundane mishaps like a traffic accident or a slip-and-fall, but China is home to some very large disasters each year that lead to billions of RMB in damages and losses. Here, Pacific Prime China discusses what the most common causes of property damage are in China, and how property insurance can prevent devastating material and monetary loss.
Causes of catastrophe
There are countless causes of property destruction in China. While the majority of these will be small – such as a fender bender, broken window, or small fire – the causes of destruction that most people, including businesses and the government, will worry about are natural disasters that can have an effect on thousands, if not millions, of people simultaneously.
As recently as 2014, it was reported that natural disasters in China were responsible for over USD 69 billion in damages in that year. The types of disasters that are included in this total are floods, earthquakes, typhoons, and droughts. What's more, issues like coastal flooding are only projected to worsen significantly in coming decades due to the effects of global warming.
Aside from natural disasters, man made problems will also arise on a somewhat regular basis. If you've had your eye on the China news ticker the past few years will no doubt have seen stories about random, sudden, and destructive explosions that have taken place in different cities. These were generally caused by the improper storage of chemicals. Non-explosive fires are also a regular occurrence in China, with the Ministry of Public Security reporting that in 2016 there were a total of 312,000 fires that took place across the country, killing 1,582 people, and injuring over 1,000 more. The resulting damages from said fires cost economic losses to the tune of CNY 3.72 billion.
To be sure, people and businesses in China should not only be concerned with damage to their own property, but also to that of others, as well. Whenever an accident does occur that involves your personnel, products, or services, there is a chance that you or your company may be held liable to damages incurred by anyone else.
Finally, physical property is not the only property that one needs to worry about in the computer age. Our data is now just as valuable as the material things that we own, if not more so in a number of cases. Thus, bolstering online security to protect data and intellectual property is now imperative, and having your systems hacked can result in huge costs, both due to fixing problems internally and compensating losses to third parties.
Available property insurance protection
Looking at the items above, it can be seen that fully protecting one's property is no small task. Not only can the problems life throws at you come from a variety of different angles, but being vigilant and aware enough to foresee such problems would likely take diligence at a level that world has never seen. In fact, there are some accidents that just can't be avoided, so even if your property can never be fully protected from damage, you or your business can at least be financially protected from loss with property insurance.
There are a number of relevant insurance coverages out there to address just these concerns. Here are the most important ones, with a brief explanation of each:
Property insurance:

Also known as casualty insurance or property & casualty insurance, this is the main type of insurance that you will need to protect the material things that you or your business own. This includes other types of insurance, such as homeowners insurance, motor insurance, condo insurance, renters insurance,  power sports insurance, or landlord insurance. Sometimes property insurance will include a liability component in case damage is caused to a third party on, with, or inside of your property.

General liability insurance:

In order to protect yourself from damage costs that you may owe to a third party, general liability insurance can be obtained. Of course, an insurance plan containing only liability insurance will not provide benefits for recouping costs related to damages to your

own

property.

Business interruption insurance:

Particularly valuable to business, business interruption insurance provides extra funds to help your company stay afloat following damages to your operation that prevent you from doing business normally for a significant period of time. After all, what good is getting paid back for damage to your business's property when you've gone out of business by the time you do.

Green insurance:

China has strict laws regarding damages to the environment. As such, any operating business in the country is required to have a green insurance plan in place to provide benefits for liability related to environmental damage.

Motor insurance:

Although it is mentioned above, it bears repeating that obtaining at least third party liability motor insurance is mandatory for any vehicle owner in China. It also bears repeating that only purchasing third party liability coverage on your vehicle will leave you on the hook for any damages to the vehicle itself. Spring for comprehensive motor insurance in order to provide maximum financial protection.

Construction worker insurance:

While any construction project you are involved with may only be short term, the government actually requires you to have an insurance plan in place to cover any damages or injuries that construction workers you hire may incur while doing "dangerous" work for you.

Cyber insurance:

This is a burgeoning type of insurance that more and more businesses in China are now opting to purchase, as enhanced online offerings are a new frontier for a number of them. Just be aware that any systems that are online will be susceptible to cyber attacks, so data belonging to you, your business, your clients, your partners, and others can be at risk. There's plenty that can be lost digitally these days, so cyber insurance is becoming increasingly critical.
Protect your property today
There are a large number of both problems and property insurance types mentioned above. To be sure, figuring out what the best combination of insurance coverages you or your business in China should obtain can be downright overwhelming. For this reason, working with Pacific Prime China to help you get to the bottom of the issue is an excellent idea.
Not only do we have years and years of experience in helping businesses establish themselves, but our motto is 'simplifying insurance.' At Pacific Prime, we have the focus and the knowledge to custom tailor an insurance solution that will provide the insurance protections you need most at a price that you can work with. Providing added value to our clients like no other broker is how Pacific Prime beats the competition. Contact us today and see how our dedicated team can provide everything your business is looking for and more!