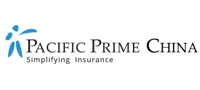 Pacific Prime presents to IPSEF Asia conference in Shanghai
The International and Private Schools Education Forum (IPSEF) is a series of high level global conferences that seeks to connect keynote presentations, discussions, and networking with leading school, investment, government, and education supplier figures. This month, Pacific Prime China sent its very own Head of Property & Casualty, Sylver Zhong, to speak to those in attendance about the risks schools and their people are exposed to and how they can protect themselves.
Risk exposures and solutions for school owners, investors, and directors
In short, Sylver discussed how the education sector faces its own set of unique risks – risks that not only threaten the organization itself but also its management, directors, and owners. There are a number of things schools and organizations can do to help themselves prepare for and mitigate those risks, but sometimes situations can arise where dealing with the fallout quickly and effectively becomes the priority.
Having the right insurance coverage secured can go a long way towards ensuring that disruptions can have the least amount of impact. Sylver expressed to the hundreds in attendance just what solutions are both popular and commonplace within the education sector, and how much faster resolving issues can be when you're supported by an experienced intermediary.
The conference audience found the presentation informative and valuable, and Sylver was able to discuss risks and solutions with many of the attendees following his talk.
Sylver Zhong, Head of Property & Casualty at Pacific Prime
Sylver joined Pacific Prime in 2014 following an extensive 13-year history of working in the insurance industry with both insurance providers and intermediaries. He also worked for the Chinese Government for three years, but has since taken up the role of leading Pacific Prime China's Corporate Property & Liability and Local Employee Benefits divisions.
His industry of specialty is education, particularly in local Chinese and multinational organizations with a wide range of demanding needs. Sylver's specialist knowledge of the sector allows him to really put himself in the client's position and better understand the individual risks and concerns of each organization.
Commenting on the conference, Sylver said: "It was a fantastic opportunity to really put forward some key concerns that face all modern educational institutions. I enjoyed helping people at IPSEF understand that they're not alone in facing a number of risks and challenges, but also that there are robust solutions available to see them through more difficult times. It was a pleasure to meet the attendees afterwards and I'm looking forward to working more with them in the future."
Property & Liability solutions with Pacific Prime China
Protecting your school or business from risk is a big job, but one that Sylver and the team at Pacific Prime China are well experienced in. The solutions you can engage to better secure your institution/organization from risk exposure include:
Property insurance

Public liability insurance

Business interruption insurance

Employer's liability insurance (or Worker's Compensation)

Professional indemnity

Crime insurance

Group travel insurance

Group personal accident insurance

Kidnapping and ransom insurance

Erection/construction insurance
If your school or business could do with a risk assessment, or you'd like to arrange a meeting to discuss how Pacific Prime China can support your organization, contact the team today.