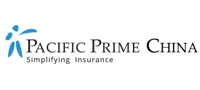 New hospital catering to expats opening in Shanghai
Expats in Shanghai love the city for everything that it provides them. Sure, it's the spot where they ply their trade and forge their livelihood, but it's also so much more than that. Being such a major city, there are all sorts of delights to keep any member of the work hard, play hard crowd well distracted, including an excellent night life scene, top notch dining options, and cultural events aplenty.
Of course, the city is also set up to take care of more important issues that can arise for expats, too. Perhaps chief among these items is access to affordable quality medical care. To be sure, there are many different options for medical care in Shanghai, ranging from public to private to hospitals and clinics. However, there's always room for more when it comes to good healthcare. Here, Pacific Prime China tells you all about a new option for expat medical care that will soon be coming to Shanghai.
Expat healthcare in Shanghai
Any expatriate living in Shanghai that has used the both public and private hospitals in the city no doubt know that there can be quite a difference between what is found in each, and that people should set their expectations appropriately for each, as well.
At the city's public hospitals, all people are able to be treated, but only those with Chinese ID numbers can make appointments. Most expats will then have to register upon arrival at a hospital, and prove up front that they have the means to pay for treatment received, such as by paying up front, or showing proof of insurance. Even after this is achieved, public hospitals suffer from some drawbacks like long wait times, short doctor visits, and a lack of focus on preventive care. It should also be considered that public hospitals in China, even in Shanghai, may be a hotbed of communication problems for patients that do not speak Mandarin.
Many public hospitals in Shanghai also have VIP wards, where patients can pay a significant amount more to get superior treatment and amenities. This is a good middle-of-the-road option, but, again, expats may encounter communication issues here.
The factors above essentially spell out the reasons why expats in Shanghai generally opt to use international hospitals for their healthcare needs. Within these facilities, foreign investment and oversight of some areas creates a high quality medical facility that can oftentimes speak to expatriate patients in their own language. Additionally, these facilities are hop to cutting edge medical technologies, and amenities that one might expect to see in a nice hotel, such as king size beds, big screen TVs, and more. The costs of treatment here are the highest you will find in Shanghai, but those with comprehensive health insurance plans can receive treatment here with the peace of mind that they will not have to worry about cost.
The announcement
Thus we arrive at a major announcement for expats in Shanghai – especially those living in the Jinqiao Pudong area of the city. At United Family Healthcare's 20th anniversary event held at the end of April 2018, they were proud to announce that their newest project – Shanghai United Family Pudong Hospital – is soon to be completed. This is great news for anybody living near the vicinity of Jinqiao and the Shanghai Pilot Free Trade Zone found there.
As it happens, the population density of expatriates living in the Jinqiao area is relatively high compared to most sections of Shanghai.
On the announcement, Pacific Prime Senior Advisor and Team Leader Maggie Chen had this to say, "United Family Health Pudong hospital will open to public in early June 2018, this opening also coincides with United Family Healthcare 20 years' anniversary in China.
Pacific Prime was invited along with many other UFH's friends to celebrate this milestone. We took a hospital tour and got to see their operation theater, which normally will not open to public. We are very impressed by the state of art design of this new hospital and world-class advanced medical technology, and – most importantly – their friendly and caring staff."
UFH CEO Mrs. Roberta Lipson also introduced United Family Health Foundation, which is a non-profitable charity organization. They help families and kids who cannot afford healthcare in China. On this special day, Pacific Prime China sponsored the UFH Foundation with the hope of helping more people to get quality healthcare in China."
The new hospital
As this is the first private hospital in this part of Shanghai, expats in the area can now receive high quality treatment more easily than ever before! What types of care, you ask? Well, the Shanghai United Family Pudong Hospital will practically do it all, including:
Emergency department
Pharmacy
Obstetrics and gynecology
Dental
Dermatology
Pediatrics
Family medicine
Surgery
Internal medicine
Orthopedics
ENT
Dermatology
Psychological health
What's more, Shanghai United Family Pudong Hospital will have a world class maternity ward, with very attractive packages for those looking for a pristine setting in which to birth their new bundle of joy.
This is going to be an international new hospital, complete with all the international quality healthcare and service that people would expect. Those wishing to visit the new hospital following its opening can find it 1598 Xin Jin Qiao Road, Pudon District.
Get insured
It should be noted that, as a private new hospital, the costs at Shanghai United Family Pudong Hospital are likely to be quite high when compared to public facilities, and perhaps even higher than other private ones. As such, if this new hospital sounds like a facility in which you might like to receive medical care, should the need arise, it is definitely a good idea to have a strong health insurance policy in place to cover costs.
In order to find the best health insurance policy for your specific needs, partner with the experienced insurance advisers at Pacific Prime China. The team in our Shanghai office is ready and able to compare health insurance plans from top insurance providers for you in order to save you time and energy. They are also able to answer any questions you have about healthcare and insurance in China, and provide you with a free price quote. Contact Pacific Prime China today!