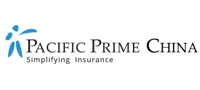 WeDoctor and its impact on your China health insurance
Who has time for anything these days? In you live a modern urban China environment, the fast paced, hustle bustle world has no doubt been able to sink its hooks into you somewhat. Between our focus on our families, our careers , the everyday responsibilities of living as a modern adult, attending social functions, and all of the other distractions that siphon our time away from us, it can be difficult to find time for ourselves. This can even be true when it comes to something as pressing as visiting the doctor about an illness or other health problem.
What is a person to do, though? Going to a public hospital in China can be a real ordeal in some spots, and sometimes there simply isn't enough time in the day to get it done. Well, if this sounds like an issue you can relate with, you're in luck. A recent announcement about a new platform, WeDoctor, may allow you to see the doctor without having to go to the hospital at all. Here, Pacific Prime China discusses how WeDoctor works, and how it may affect your health insurance.
Drawbacks of using China hospitals
To be sure, there is a great deal of difference between hospitals in China. If you happen to live in a rural part of the country, your options as far as medical facilities may be quite limited. In these spots, it may not be possible to be treated at a private or international hospital that expatriates in China tend to gravitate to, so public hospitals will have to do.
Within Chinese public hospitals, whether they are found in the city or the countryside, one can find a number of common issues that are exhibited by public healthcare systems the world over. This includes long wait times, crowded waiting rooms, and limited time with doctors. This is not to mention the fact that private hospitals frequently feature better trained staff and superior medical procedures, equipment, and technology. Furthermore, for expats in particular, public hospitals are far less likely to have staff that can communicate with you in any language other than Mandarin.
Given that it can take quite a chunk out of a day simply to see a doctor about something as benign as a cold or slight fever, it almost doesn't seem worth it to take the time to address health concerns at a China hospital for some.
WeDoctor has a solution
In May of 2018, it was announced by WeDoctor and their financial backer Tencent that the business had raised USD 500 million from overseas investors to expand its operation in China. Started in 2010, the company aims to shake the very foundation of how people go about receiving healthcare in China by taking strain off of local healthcare systems across the entire country, while at the same time allowing anyone in China the ability to receive a quick diagnosis from a doctor without even leaving the comfort of their home.
In order to accomplish this seemingly monumental feat, WeDoctor provides patients with a platform to speak with a doctor or other medical professionals via an online video chat. Of course, there's more to it than just making a Skype call. It also features services related to online booking, insurance, pharmaceuticals, cloud medical data storage, and more. The platform already has 27 million active monthly users, and is supported by more than 15,000 pharmacies, 220,000 doctors, and 2,700 hospitals in China.
For those who are unaware of the practice, this offering from WeDoctor is more broadly known by the term 'telemedicine'. Mixing teleconferencing with medical advice, telemedicine is an easy way for people to consult with a doctor – whether a GP, specialist, or other.
Implications for your health insurance in China
So what implications does the WeDoctor have for your insurance? Well, the first thing to consider is that it may prompt you to purchase an entirely new policy altogether!
This is not to say that you will be required to buy a health insurance policy simply because WeDoctor has come into existence. We merely mean that many people may find that their current insurance policy does not provide coverage for telemedicine whatsoever.
If you fall into this camp, then you will want to find an insurance provider that supports telemedicine benefits and see what they have to offer. The upside here is that more and more insurers are realizing the importance and potential for telemedicine every year, so sourcing a policy that will cover it is getting easier all the time.
Outside of this, what other effects could telemedicine have on the insurance industry as a whole? Actually, the net effects will likely be positive.
By allowing doctors to see patients more quickly, easily, and efficiently, telemedicine frees up valuable resources in the form of hospital facilities and staff. If mass, widespread adoption of telemedicine is picked up by the public at large at some point, those once-crowded waiting rooms a public and private hospitals alike could quickly become a thing of the past. This could lessen demand on healthcare systems, and allow for substantial savings on the hospitals' behalves. This, in turn, could lower medical costs, which could then lead to lower insurance premiums in general. Needless to say, these would all be welcome effects in the eyes of most.
Contact us
Now that you know more about WeDoctor and telemedicine in China, it's time to make sure that your insurance policy will cover it. If you're not sure if your current plan will, or if you want to find a new plan with telemedicine benefits, reach out to the helpful insurance experts at Pacific Prime China today!
Our staff will be happy to examine the details of your existing plan to see if it has what you're looking for, provide you with a comparison of appropriate China health insurance plans from top insurers, answer any questions you may have, and provide you with a free price quote. Contact us today!