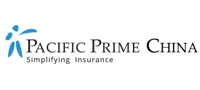 Dental insurance and the cost of new dental technology in China
Those around the world that still think of China as a 'developing' nation may want to think again. If they were to look at the news coming out of the country on a regular basis, they would likely recognize a pattern that would suggest otherwise. This is because China is quickly becoming a world leader in the arenas of science and technology, and headlines make the news regularly that tout impressive achievements and advancements that are world firsts. These announcements reveal that China is now a country on the cutting edge in many industries.
One such industry where China has seen some impressive milestones of late is the nation's medical sector, and more specifically dentistry. Yes, people going to the dentist may soon be encountering some treatments and procedures that they may have never thought they would see in their lifetime. Technology comes with a price tag, though. With this in mind, Pacific Prime China presents this article on recent advancements in dental technology, and how they may affect your dental health insurance.
Recent advancements in Chinese dental technology
There's a little bit of a sci-fi fan in all of us, and many of us would be excited – or at least interested – to be an early adopter of many of the new technologies that get released to the public. Most of us don't want to be a guinea pig, but after a product or procedure has passed government safety tests, we're happy to say we got on at the ground floor of a given technology's proliferation.
There are a number of hot new pieces of dental tech that dentists and dental technicians in China have been happy to get their hands on. These include:
New imaging technology – Digital X-ray technology has allowed dentists to allow computer generated images to reduce the amount of radiation needed when imaging the inside of a patient's mouth. However, there is now also cone beam imaging, which is like a CT scan for dentistry, and dental ultrasound, which allows for radiation-free imaging.
There are now even laser impressions that can be performed, which can produce an accurate 3D model of a patient's teeth without using molds and other physical impression-creation tools. Such lasers can also be used for detecting tooth decay, and otherwise assist in placing dental implants and fillings.
Air abrasion – While we may all be used to the traditional scaler drills that dentists have used to fix our teeth for decades, air abrasion offers the opportunity to remove tooth decay and stains without any sound. This can be a great advantage for people who are particularly afraid of dental drills.
Computer Assisted Design and Manufacture (CAD/CAM) – Once upon a time, it was necessary to go to the dentist twice to have a crown put in; once to design the crown based on the patient's oral features, and another to install it after it was manufactured off-site. Now, though, dentists are able to do it all in one go with computer assisted design and computer assisted manufacture. These technologies allow dentists to create dental prosthesis right in their own offices. In other words, dental 3D printing is a real thing.
Robotics – Last but not least, in the autumn of 2017 a milestone was achieved in China that may well stand as the marking of a new era in modern dentistry.  This is because it was the first time that a robot performed an automated dental implant without any manual user control. A woman in Xi'an actually received two separate dental implants that were fitted within a margin of error of only 0.2-0.3 millimeters!
One day in the future, if we go to the dentist and expect most of the work done to be performed by robots, we may well have this occasion to thank for it.
Addressing costs with dental insurance
If your inner sci-fi fan is strong enough, you may be champing at the bit to get to your local dentist and get some work done by a robot, but don't be so hasty. The truth is that not all dentist offices will yet have all of the technology mentioned above. However, in time, costs for such equipment will come down, and cutting edge technology will become commonplace, if not ubiquitous.
That said, if you are fortunate enough to have a dentist that is a tech early adopter, you should understand that such advancement generally come with large price tags. For this reason you will want to have a dental insurance plan in place to address such costs.
It is also worth mentioning that not every dental plan will provide coverage for the newest procedures performed using the latest dental technology; for a couple of reasons. First, insurers take great care to protect their bottom line, which means that splurging for brand new treatments and the high costs they demand may not be in their best interest. As a result,  you may find that your insurer may not provide coverage for such dental treatment. As such, be sure to check with your insurer prior to seeing your dentist.
The other point is that insurers may simply be unaware of some new dental technologies. In this case, your policy documentation is unlikely to mention such treatments, so your policy will not provide coverage for it. If this is the case, if there is something you would like to include in your benefits, mention it to your insurer at policy renewal time. They may be able to add benefits into your plan, though this will likely lead to higher premiums as a result.
Also note that standard health insurance plans do not include dental coverage. If this is the case for your existing health insurance plan, you will have to purchase dental insurance as add-on coverage.
Get peace of mind with Pacific Prime China
Now that you are more aware of some of the great dental technologies coming that can be found in China, it would come as no surprise if you wanted to make sure that you had access to them should the opportunity arise. Identifying the insurers and plans that will cover such new procedures can be tricky, however.
To get the plan with the benefits you're looking for, with a price tag that works for your budget, look no further than the helpful insurance experts at Pacific Prime China. Our staff are ready and willing to answer all of your questions about dental insurance coverage, show you a comparison of dental insurance plans available from China's top insurance providers, and present you with a free price quote. Contact us today!