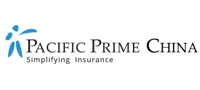 What is long term medical insurance and how can you secure it?
Securing long term medical insurance is a smart move; perhaps now even more than ever before. With the rise of medical costs worldwide, insurance premiums continue to climb, making it harder for policyholders to stick with insurance plans that they have purchased in the past. Our medical needs change throughout our lives, and as such we should make sure that we obtain the best possible long term health insurance plan that we can. One that will serve us for years, decades, or even our entire lives.  
What is long term medical insurance?
The term 'long term health insurance' is used here to describe the act of securing and maintaining the same coverage for an extended period of time. This strategy assumes that when a healthy individual acquires a plan, he or she stays with the same insurer for a long duration of time, possibly for his or her entire life. This type of plan, if appropriately secured, is set to be the most effective solution for any policyholder, both as it applies to cost and plan performance.
In Pacific Prime's latest "Guide to obtaining long term health insurance," we explain in great detail how to identify quality long term medical insurance plans, and where to find the necessary information to do so.  
Why should you obtain long term medical insurance?
Obtaining a medical plan with the long term in mind has multiple benefits for the policyholder. Long term health insurance not only offers continuous protection but does it cost-effectively for life.
The main reason for staying with one insurer long term is continuous coverage, especially if any chronic conditions develop. When enrolling in a new health insurance plan, insurers won't offer coverage for any pre-existing condition that you have developed before joining their plan. However, if a chronic disease occurs during the duration of your current policy, you can sleep peacefully, as your insurer has to cover the treatment costs of it.
Another big reason is that some plans offer lifetime coverage when you enroll early in life. It's incredibly difficult and expensive to obtain a health insurance plan after age 65, especially when considering that is more likely for you to have developed chronic diseases by that time.
The third main reason for obtaining long term plan is that the right quality health insurance plan will offer you stable premiums through the years. While small premiums increase are unavoidable (for example, due to the medical cost increases), knowing that your current insurer won't suddenly increase your premiums drastically offers you peace of mind and allows you to manage your plan cost-effectively.
How to shop for long term medical insurance
When you are on the lookout for your next, and hopefully last, health insurance plan with the intention of keeping it for the long term, there are few things to consider when choosing it.
Not only you must examine the plan's benefits, portability, and price, but also take an in-depth look into the insurer's reputation, history, and stability. Here, Pacific Prime listed a few things to consider when shopping for a long term medical insurance plan:
Benefits vs. Price
Cheap insurance usually means low benefits. Some of the downsides of securing a bargain medical plan are the possibility of having a limited provider network, or a lack of international coverage. A low price most likely also means low benefit limits, exclusions and out of pocket expenses such as copayments.
Sometimes, insurers offer lower premiums but feature poor customer service, which is extremely important if you are an expat and need advice from a trusted source. Low premiums can also be a sign of an insurer's business tactic to lure new customers, only to drastically increase premiums during renewal time.
When you are on the lookout for long term health insurance, you must make sure that you find a plan that has the right balance of cost and policy benefits.
Premiums
A key factor to consider is the insurer's history of premium increases. Premiums tend to increase in a stable manner, according to medical cost inflation rates. A pattern to watch out for is volatility in premium increases. Pacific Prime has released this year's edition of International Private Medical Inflation Report, where you can identify some major insurers' recent histories of premium increases.
Another thing to watch out is how the insurer increases premiums. Does your current insurer raise premiums based on the number of claims you have made? If so, they may not be the long term cost-effective solution you are looking for.  
Insurer
Make sure that the insurer you are going to sign for up a policy with is a reputable one. Research how long has the insurer has been on the market. How many people do they insure? Do hospital and clinic networks work with the insurer? See if there are any complaints about the insurer online, and how is its customer service is rated in order to make sure that the plan and insurer on offer are likely to work for you in the long run.
Ask a broker
Of course, we encourage you to seek answers for yourself, but we also advise that you have a chat with an insurance broker, such as Pacific Prime China. Take advantage of our industry experience and expertise, and let us guide you in choosing a quality long term medical insurance plan.
Don't forget to leverage the broker-insurer relationship, and ask questions not only about the plan but also the insurer, such as about premium history or provider network. In general, see if a broker can negotiate a better premium or benefits for you and if it offers claims and renewal support. (We do!)
Download Your Guide to Obtaining Long Term Health Insurance
To learn more about things to watch out when shopping for at long term health insurance plan, download our complimentary "Guide to obtaining long term health insurance" today! Not only will you uncover the remaining tips on how to choose a quality health plan, you can also dig deeper into the reasons why obtaining long term health insurance is so important.
At Pacific Prime, we know that medical insurance policies can be complicated, that's why we will do everything in our power to simplify insurance for you. You can count on our expert advice and plan comparisons to meet your long term medical insurance needs. Contact our team today for a free chat and free price quotations!