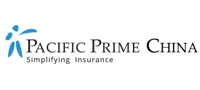 Cost of International Health Insurance report is now released!
Pacific Prime China is delighted to launch the latest annual edition of the Cost of International Health Insurance report for Individuals and Families 2018.
Now in its fourth edition, this report is designed to present current figures and analyze underlying trends in the cost of International Private Medical Insurance (IPMI) in an accurate and readable manner. This year, our team of specialists at Pacific Prime has utilized figures from seven insurers in 100 countries to reflect the current state of the health insurance industry on a global scale.
For a pared-down look at our report, which only contains our rankings and analysis sections (primary global drivers behind the cost of IPMI), you may read our online version here.
However, if you want to gain access to a wealth of exhaustive information, you can download a free copy of our full written report in PDF format, which showcases a complete ranking of the average cost of medical insurance in 100 countries for different demographics, as well as our full length analysis on the key drivers behind the five pivotal findings.
Ranking the top 20 and bottom 5 most expensive countries
As with all previous versions of the Cost of Health Insurance report, we rank the cost of international health insurance in 100 countries, and present the 20 most expensive locations, along with the five least expensive ones. This year, we have included ranking tables for both individual and family plans to illuminate average costs by demographic.
We have come up with our rankings for 2018 by taking the premiums for each of the demographics above, along with the three levels of the plan (namely – inpatient; inpatient + outpatient; and inpatient + outpatient + maternity plans), and averaging them together for each country.
Ranking based on the average price of plans (individual)
Rank

Country

Average Cost – USD

% of

1

US

$11,942

100%

2

Hong Kong

$6,432

53.9%

3

Canada

$5,720

47.9%

76

Tanzania

$3,150

26.4%
In 2018, the United States, which is well known for its expensive medical costs, tops the rank (USD 11,942) in the average price of international health insurance for individuals (36 year old male), while the least expensive plan is found in Tanzania in eastern Africa (USD 3,150), which constitutes a difference of 73.6%.
This rank is in line with the trends observed in the past editions of our report, where the US was also the most expensive country in the world for individual IPMI plans.
Ranking based on the average price of plans (for families/overall)
For the ranks of the average price of plans (for families/overall) in all of the 100 countries studied, please refer to the full version of our Cost of International Health Insurance report, available for free download.
Compound Annual Growth Rate (CAGR) of the average price of plans from 2015 – 2018
| | | |
| --- | --- | --- |
| Rank | Country | CAGR |
| 1 | US | 3.67% |
| 2 | Hong Kong | 5.36% |
| 3 | Canada | 6.95% |
| | | |
| 79 | Angola | -0.58% |
In this new section, we have ranked the compound annual growth rate in the top 20 most expensive, and 5 least expensive locations for IPMI plans in 2018. Despite the ever-rising medical costs as a global trend, some countries have seen overall premiums decrease. For example, Croatia and the Dominican Republic have recorded the largest negative CAGRs at -1.49% and -1.25% respectively.
However, please bear in mind that negative CAGRs do not indicate that all premiums throughout the whole country will decrease due to a large number of premium variations among different insurance providers.
CAGR of individual plans – by the insurer
Our data of CAGR of individual plans, broken down by insurers, can give you a more transparent look at the gaps between insurers in different countries. This section is only available in the full version of our report.
Pacific Prime's Analysis
Our analysis section consists of a brief overview of the four pivotal drivers behind IPMI premiums, and an analysis of the five key findings.
Key drivers behind IPMI premiums
The drivers below impact primarily international private medical insurance, yet they can also influence other types of insurance, such as local health plans.
Increased demand for international quality private care
The improving living standards, aging population, and growing middle and upper class have contributed to the higher demand for international quality healthcare in developing nations, such as Indonesia and China. With the need for medical treatments, comes the demand for modern medical equipment and supplies.
The increased cost of healthcare
This is the single most influential factor in the increase in health insurance premiums. The global cost of healthcare has been increasing steadily for years, and our research shows no signs of receding this trend in the future. The increasing cost of medical care will almost certainly have an impact on the insurance premiums.
Increased regulation
Governments of different countries are imposing stricter laws on both the healthcare and health insurance industries. In fact, we have seen an increase in regulations in at least six out of the top ten most expensive locations for IPMI plans. Among all the rules introduced, we have observed two common types that affect the premiums the most:
Implementation of stricter insurance licensing
Both China and Singapore have exercised stricter regulations on insurer licensing so that all insurance plans sold in those countries must be offered by insurers with local licenses. As a result, insurers will have to invest an immense amount of capital, deal with increased compliance requirements and carry out due diligence extensively, all of which are costly and have a stronger impact on premiums.
Implementation of mandatory cover
The mandatory cover typically includes even the most costly types of care like maternity,
diabetes, cancer, and more. To deal with these medical issues, insurers are left with little choice but to increase their premiums.
Continued challenges with fraud regulation
As explained in our previous feature article, insurance fraud has been influencing the cost of healthcare and costing the industry billions of dollars every year. This trend continues ever since we started publishing this report. Insurers are putting more resources into combating fraud so that other clients can have a fairer premium or even better benefits.
Analysis of key findings
We have summarized 5 crucial findings behind the four premium drivers mentioned above.
Three of the top 20 most expensive countries have seen increased rankings.

The gap between premiums in the US and everywhere else has increased.

The Americas has emerged as a dominant region in the top 20 most expensive locations.

Onshore premiums are not drastically different from their global counterparts.

Some countries have seen premiums decrease.
Again, for the full version of our analysis, you can download the PDF version of our Cost of International Health Insurance Report – 2018.
Seek professional advice from Pacific Prime China
To uphold our core value of simplifying insurance, every year Pacific Prime China releases different guides and reports featuring insurance knowledge and answering commonly asked questions. As an independent broker with almost two decades of experience, we specialize in selecting, designing, managing, and implementing insurance policies for our clients. Contact us today to get a free quote or a plan comparison!