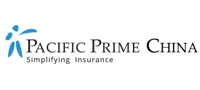 Introducing different types of school insurance
Pacific Prime China is proud to announce the latest School Insurance Guide 2018-2019, which covers the essential and recommended types of school insurance, and looks at the key steps in securing school insurance via a broker.
Schools are as vulnerable, if not more exposed, to a vast array of dangers vis-a-vis traditional enterprises. On one hand, educational institutions are faced with special requirements brought by its unique business nature, such as pupils who lack self-care capabilities and costly teaching equipment. On the other hand, they still have to prepare for common hazards like natural disasters and untoward mishaps. All of these potential risks and dangers necessitate specialized insurance solutions for schools.
As such, our team of experts at Pacific Prime China have curated a comprehensive guide on insurance for private and international schools. Available for free download, this guide is an essential read for the administrators and human resources teams of educational institutions.
What exactly is school insurance?
School insurance encompasses all the different types of insurance policies designed to safeguard schools against the increasingly diverse range of potential losses and risks. In most cases, school insurance can be tailor-made to meet your specific needs and allay your concerns.
What are the most essential policies that schools will need?
Property insurance
This type of insurance protects schools' buildings and the contents within against damages or losses caused by an insured peril. While exact scenarios may vary between policies, property insurance usually covers perils such as fire, explosions, storms, floods, theft, accidental damage, vandalism, etc. Moreover, it is important to ascertain the policy limit is enough to cover the potential financial losses.
Cyber insurance
This type of insurance is crucial as schools' computer systems often contain a lot of sensitive personal information, such as student and staff information, as well as credit card details. Cyber insurance typically covers benefits for cyber extortion, forensics, and notification costs after a breach. Some plans will also include data recovery and restoration, and operation costs during the maintenance of the original system.
Directors & Officers' liability insurance
Directors & Officers' liability insurance protects officers in top-level management from legal liability costs. Anything from alleged wrongdoing, fraud, intentional non-compliant acts to misconduct can easily lead to lawsuits. A good example of misconduct can be found in Shenzhen this month, where a headmaster invited a pole dancer to perform on the kindergarten's opening day. The headmaster was subsequently sacked.
A complete list of essential insurance policies for schools, with even more details and in-depth information, is available in our guide.
What are the additional policies that schools should consider?
Money insurance
This type of insurance protects your school against any loss of, or damage to, money in transit or within school premises, as a result of robbery, theft, and a number of other unforeseen events.
Crime insurance
Crime insurance policies cover employee dishonesty, theft, forgery, and other crimes, as well as the investigative costs.
Machinery breakdown insurance
Schools are prone to the breakdown of machinery or equipment, such as lab equipment, computers, gym facilities, and air conditioners. Machinery breakdown insurance covers the cost of repairs, as well as replacement costs in the event of total loss.
Group travel insurance
Group travel insurance safeguards schools against unexpected medical emergencies and other
travel-related mishaps during school trips abroad. Please note, however, that any pre-existing conditions will be automatically excluded.
Group personal accident insurance
This kind of insurance protects staff, administrators, voluntary helpers on school business, and
students against accidental injury and deliberate assault. However, some dangerous activities may be excluded from coverage.
Kidnap & ransom insurance
Pupils of private and international schools are always thought to come from a more wealthy family, and hence are more likely to be targets of kidnapping and ransom. This kind of insurance covers costs related to kidnapping, hijacking, as well as wrongful detainment.
Erection/Construction insurance
This form of insurance protects your school against damaged or lost property, as well as third party liability for accidental bodily injury or property damage during construction and maintenance projects.
Four key stages of securing insurance through a broker
There are countless school insurance solutions on the market, and the insurance flexibility further compounds the problem since you may have a hard time deciding which benefits you should include in your plan. As such, it is a smart move to engage the help of a professional insurance brokerage like Pacific Prime China.
Step one – initial needs assessment and analysis
Your broker will conduct an on-site visit and school tour, and ask you a wide range of questions. The subject of these questions can range from school facilities, staff, environment, assets, operations, activities, all the way to past insurance experience and current insurance status. If needed, they may also analyze and review your existing insurance policy for you.
Step two – plan consideration
After meeting with your brokers, they should be able to help you evaluate your situation and identify your needs, including key assets, liabilities, and risks. They will then narrow down a selection of providers that can meet your requirements, and present to you a list of the best options for easier comparison.
Step three – plan review
Once you have decided your preferred insurers, your brokers will help you review your options. They will benchmark rigorously the right insurance providers to ensure that they deliver the best value and solutions for you.
Step four – plan implementation
Your broker will make sure that your selected insurance plan is carried out in a timely and efficient manner. For instance, they will hold briefing sessions to help all relevant parties familiarize themselves with the new policy. Some brokers may even provide value-added services such as contract assistance and simplified application processes.
Why you should consider Pacific Prime China
With two decades of experience in the industry and nine offices around the world, Pacific Prime China is one of the leading insurance brokers for all forms of insurance, among which school insurance is one of our specialized areas. As an intermediary, our team of specialists have an in-depth understanding of different insurance products and can offer you impartial professional advice. Contact us today to ask any insurance-related questions, get a free quote and/or a plan comparison! And don't forget to download the full version of our school insurance guide!