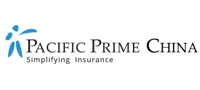 Unveiling our new international and private school insurance infographic
If you're an avid follower of our WeChat account or blog, you'll likely know that we recently released an industry-leading guide on the most essential and recommended international and private school insurance solutions. To further highlight the key points detailed in our school insurance guide, Pacific Prime China is thrilled to announce the release of our latest school insurance infographic. This resource can be just the type of cursory overview you'll need for if you haven't downloaded your free PDF copy of the school insurance guide. Click here to view the infographic, or read on to learn more about our latest resource.
Inside our guide to international and private school insurance solutions
Leveraging our 18+ years of expertise advising over 150+ school campuses across Asia and the Middle East, the School Insurance Guide 2018-2019 sets out to help school administrators identify which types of solutions are right for their educational institution, and how to go about securing the most optimal coverage.
Download your free copy of our guide to international and private school insurance solutions today to get answers to the following questions:
What does the term 'school insurance' actually mean?
What insurance policies are considered essential for schools?
What additional insurance plans should international and private schools consider?
What are the main steps involved in securing school insurance via a broker?
And more
What does our school insurance infographic show?
For those not yet ready to dive straight into our 19-page school insurance guide, viewing our infographic is a great way to quickly digest some of the major points of the guide. Getting your free copy of the infographic is as easy as clicking the below image, or visiting its dedicated page here.
Essential school insurance solutions
The first main section of our infographic displays the most essential school insurance solutions, which we advise all international and private schools to obtain. These include:
Property insurance
Public liability insurance
Business interruption insurance
Worker's compensation and employer's liability insurance
Professional indemnity insurance
Directors & Officers' liability insurance
Cyber insurance
Recommended school insurance solutions
Each educational institution is different, and depending on your school's unique risk landscape, additional insurance solutions might also be necessary. The second section of our latest international and private school insurance infographic highlights the main additional solutions to consider:
Money insurance
Machinery breakdown insurance
Crime insurance
Group travel insurance
Group personal accident insurance
Kidnap & ransom insurance
Erection/construction insurance
Securing insurance through a broker in FOUR steps
The last segment of our infographic provides a cursory overview of how schools typically secure insurance via a broker. The steps are as follows:
Step one: Initial needs assessment and analysis
Step two: Plan consideration
Step three: Plan review
Step four: Plan implementation
Should I read the school insurance guide or infographic?
For a brief look at what's inside our school insurance guide, you may not need to go much further than viewing our latest infographic. It's an easy-to-digest resource that can provide a useful introduction to the main international and private school insurance policies, as well as how educational institutions typically obtain solutions through a broker. If you're looking for more in-depth information, then downloading our school insurance guide will give you further insight into the most important things to consider when selecting coverage for your school.
Get in touch with Pacific Prime China today
As one of China's leading insurance brokers, our sales and marketing teams always endeavor to bring transparency to the world of individual, corporate, and school insurance solutions. We achieve this ideal through the regular release of industry-leading reports and guides that help demystify the difficult to understand aspects of insurance coverage.
If you have any questions, or would like to get started with China's leading broker, contact us today. The Pacific Prime China team is standing by to answer your questions, as well as provide you with a free quote and plan comparison.