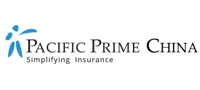 Flu season is back! Be prepared in Beijing.
Yep. It's that time again. The air has a crisp chill to it, and we're quickly finding that it's time to switch out our shorts and tank tops for long trousers and jumpers. With the change in weather, as well as the days where people may be caught unprepared for low temperatures, we will begin to see hospitals across China start filling up with people getting the sniffles, coughs, colds, and other bouts with illness this coming flu season. Most of these will be treatable with over the counter drugs, rest, and people's own immune systems, but some are more serious.
One such disease, influenza, is responsible for the deaths of numerous people both around the world and in China each year. Here, Pacific Prime China talks about the impact of the flu in China, where to seek treatment, and how influenza insurance can help you cover treatment costs.
Flu season in China
Influenza of various kinds has been in the news in China in 2018. As early as February, we had already heard of a case of H7N9 bird flu in a man from Jiangsu province. By autumn, the disease had spread to infect tens of thousands of ducks in China, but fortunately the human impact has been relatively minute. Nevertheless, the experience has proved to be a reminder that people should be ready for all sorts of influenza during the year, and especially in the colder months.
Most people will be familiar with the risk groups that are most at risk for developing the flu, and this is no different in China than it is anywhere else. Those most at risk fall into three groups:
Young children

Elderly people

People with weakened immune systems
While the China government always takes steps to ensure that there will be plenty of flu vaccinations available for people within these groups, there is always the risk that stores of booster shots will not be ample enough to meet the demand of the general population.
At the end of 2017, the flu virus strains that were of most concern to China's doctors were A/H3N2 and A/H1N1. Fortunately, there were no new strains detected over the past year, which means that the same vaccines that were in production last year should be effective this flu season as well.
That's a good thing, too, because 2017 was one of the worst years in recent memory when it came to the incidence rate of influenza. This figure jumped from 14.37 out of 100,000 people being affected in 2015 to at a figure of 22.37 in 2016. Then, the rate jumped again in 2017 to 33.1 cases per every 100,000 people. If this trend continues, 2018 could indeed be a hard year in China where the flu is concerned.
Local flu treatment
So where can a person in Beijing take their family to get protected from the flu as best they can? Fortunately, there are spots where people can go to get a flu booster for cheap. There are rumblings about flu vaccines being in short supply this year, and Pacific Prime China has even had some clinics report burning through their initial supply of flu vaccines almost immediately, so make sure to track down vaccinations sooner than later if you do decide you would like the extra protection they provide.
One such place that Pacific Prime China recommends getting vaccinated by is Hong Kong International Medical Clinic, Beijing. Here, people can take their entire family to be vaccinated for a low special offer price. This place is also recommended by both the World Health Organization and the China CDC, so travel to this clinic with peace of mind. For group vaccinations, please feel free to contact the clinic and set up an appointment by calling Andrew at (010)65539751 or emailing keyaccount@hkclinic.com.  
Better yet, reach out to your Pacific Prime China insurance adviser, and they will make the necessary arrangements to get you an appointment at the clinic, and ensure that your insurance will cover the cost if possible.
Flu season, shots, and your insurance
Now, just to be clear, not all health insurance will provide benefits to cover the costs of flu vaccines. As a flu vaccination is an annual booster, and is not counted as an essential immunization, even many medical insurance plans with outpatient coverage will not cover flu vaccinations.
As such, if you are a person that likes the added benefit that an annual flu shot can provide, you will no doubt want to have a health insurance policy that covers it. By working closely with your insurance provider or insurance broker, you can make sure that you get the benefits you want at a price you can afford. Other things to mention on this point would be checking that the insurer allows direct billing at the hospitals and clinics you are most likely to use, and that the plan has global coverage, so you can receive a booster shot even if you are traveling abroad.
Any questions?
While we tried to cover the bases of flu season in Beijing in the above article, we also realize that readers may still have questions about the flu, as well as hospitals and insurance in China more generally. If this sounds like you, please do not hesitate to reach out to the helpful insurance experts at Pacific Prime China.
Their service doesn't end there either, in addition to having your questions answered, our team can provide you with a comparison of health insurance plans from top local and global insurance companies, as well a free price quotation. Contact us today to get the info you need.