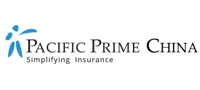 Fringe benefits and employee loyalty in China
The economic development of China in the past decades has been nothing short of a miracle. The country has successfully morphed from a centrally-planned economy to one of the biggest marketing-oriented countries in the world since the 1990s. But as economic growth begins to slow and the market starts to mature, it is getting increasingly difficult for companies to maintain a productive workforce.
While China's labor turnover rate is around 20 percent and is especially high among blue collar workers, qualified employees and managers are showing more fluctuations as well, thanks to an increasingly affluent, mobile, and aging population. According to MetLife's Employee Benefit Trends Study (EBTS), 47% of employers said a talent shortage will affect their business in the next 12 months.
While salaries and promotions still have irreplaceable importance, companies are trying different ways to stay competitive in the fierce talent market, and one major way is to step up their game with employee benefits and perks. For instance, Starbucks announced last year that they have started offering critical illness insurance to their employees' aged parents. Nevertheless, the EBTS has also found that there is a clear perception gap between employers and employees when it comes to benefits satisfaction.
So what difference can fringe benefits make? Is your company doing it the right way? Can your benefits scheme really address the pressing needs of your staff? What should employers and HR teams pay attention to when designing a benefit package? You can find the answers to all of these questions in today's article, in which we reveal the relationship between company fringe benefits and employee loyalty.
Why are fringe benefits so important?
Cash is king, as the old adage says. So, raising salaries can certainly reinforce your company's workforce engagement and talent retention, right? You only got it half right. While it never hurts to have a fatter paycheck, fringe benefits are a more cost-effective and possibly more genuine way for companies to win the hearts and loyalty of their employees. And, to a certain extent, this question is a false proposition. After all, it is hard to imagine a company that pays employees high salaries but offers little to no benefits at all. The right perks can offer the following perks to your business.
Engagement
With the right employee benefits scheme, employees are more likely to show higher productivity and job satisfaction as they feel they are valued by their employer. They are also more likely to show better attitudes and motivation, and take more initiative as well.
Loyalty
Just like engagement, loyalty is intangible yet can make a huge difference. Fringe benefits aid companies in fostering a loyal relationship with their employees, which can help businesses stay afloat amid the intense fight for talent, and build up a positive reputation to attract the best staff and produce positive results.
Health
Physical and mental wellness ensure that employees can perform their job duties effectively. Perks such as health check-ups, gym membership, and critical illness insurance are the best forms of protection a responsible company can and should give to their most valuable asset.
What are the most desirable benefits for employees in China?
Monetary benefits such as medical benefits and accident insurance are still indispensable, and companies are offering them at a much better level compared to a few years ago. Yet, on top of the conventional perks, we've also observed that benefits are shifting towards a more innovative approach. Whether your company should do it the old or new way, of course, depends on the specific needs of your workforce. However, if you are looking for the most sought-after benefits among different companies, here's the survey results conducted by ZW HR Consulting on this subject in rank order:
Health benefits

Flexible work arrangements

Training benefits

Increased annual leave

Travel allowances

Car allowances

Childcare

Gym membership
What should you keep in mind when structuring your employee benefits package?
Below is a brief lowdown of some points commonly overlooked by employers and HR teams when structuring employee benefits schemes.
Customize plans with voluntary and flexible benefit options
If you are looking to include new perk options such as additional life and health benefits but are deterred by their high cost, you may consider asking the employees to pay part of it. The EBTS shows that employees, especially high-level and professional employees, tend to be more willing to pay for the benefits they want. That way you can hit two birds with one stone – personalizing the benefits scheme and meeting your employee's diverse needs whilst ensuring the scheme is cost-effective.
Aligning benefits with your company culture
Incorporating your employee benefits in your company culture can reflect what your company emphasizes and the value it upholds. For example, an adhocracy culture promotes individual initiative and freedom, with the goal of finding creative solutions in a dynamic working environment. A company with this culture may allow a certain amount of work time for employees to try out alternative side projects to boost creativity.
Take generations into account
Depending on the age group of the staff in your company, you can come up with different benefits plans to cater to their needs and requirements. Millennials, aka Gen Y, tend to be more tech-savvy, outspoken, and educated. As a result, your employee benefits should be as digital as possible (e.g. by providing an online integrated insurance portal). On the other hand, Gen X'ers in senior executive positions may prioritize career advancement and retirement benefits.
More tips on how to structure the right employee benefits plans are available from our corporate website.
China's leading employee benefits expert
As an established insurance brokerage with over 18 years of experience and nine offices around the world, Pacific Prime China specializes in a broad spectrum of insurance products including employee benefits and group health insurance. Our team of experts is more than happy to identify your insurance needs and help you cherry-pick the plans that best match your needs. Feel free to contact us for any questions about insurance that you have, an obligation-free quote, and/or a plan comparison!