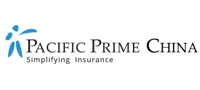 What is umbrella insurance and do you need it?
If we list out all forms of personal insurance one would need in their entire life, life insurance may be the first that springs into your mind. Health insurance, accident insurance, home and motor insurance might come after. However, even if you have purchased all these above-mentioned policies, when you are involved in a car accident that results in permanent disability or fatality, they may not fully cover your damages and losses. Consequently, your earnings, home, and other assets will be at risk.
Arguably the most cost-effective form of insurance, umbrella insurance – though easily overlooked – offers tremendous financial protection against significant claims and lawsuits. In today's Pacific Prime China's article, we will take a closer look at what umbrella insurance is, when you need it, and how it works.
What is umbrella insurance?
Umbrella insurance, often referred to as excess liability insurance, acts as a fail-safe for your savings and other assets. An umbrella policy covers the same things as your home and motor insurance, but while home and motor insurance will only pay up to the limits of your liability coverage plus attorneys' fees, umbrella insurance comes with a few more features.
For one, umbrella insurance gives you liability protection above and beyond the limits of some of your major personal insurance policies, like home and auto insurance. In other words, it picks up where the liability limits of your home and motor policies have left off. It also covers claims that are often excluded by liability insurance policies, such as false arrest, libel, vandalism, slander, and invasion of privacy.
Usually, if you purchase a home or motor insurance plan that carries a certain amount of liability coverage, you can choose to purchase an umbrella insurance policy from the same insurer at a less expensive premium. It is usually a more cost-effective option to buy an umbrella policy than to increase your liability coverage beyond the minimum required by umbrella insurers.
If you have purchased an umbrella insurance policy, when you are accused of being responsible for losses suffered by another party in a crash or other road accidents, the policy will pay for your legal defense costs and any damages you are found liable for should your underlying limits be exhausted in a covered claim.
Do you need umbrella insurance?
It is imperative that you assess your risks thoroughly before deciding which insurance policies to purchase. The additional coverage provided by liability insurance is particularly suitable if you:
Have teen or elderly drivers

Own multiple properties or assets

Have significant savings

Keep dangerous things that can cause injuries, such as pools, trampolines, and dogs

Engage in activities that increase their chances of lawsuits, such as coaching kids' sports and being a landlord

Employ domestic workers
A good lawyer can be extremely pricey and medical costs for a badly injured victim can be even more so. Worse still, if a lawsuit drags on or if a victim suffers permanent disability or death, the resulting liability cost can be astronomical. Since most people are not prepared for such lawsuits and compensation, umbrella insurance can be incredibly useful.
How does umbrella insurance work?
To better understand how umbrella insurance works, you can consider the following scenario. Let's say you run a red light and hit a minibus, causing significant damage to the vehicle and multiple injuries. You may be sued and ordered to pay the treatment of the injuries of $1,000,000, which goes far beyond the coverage limits of your motor insurance.
Luckily, you have an umbrella policy for RMB$1,000,000 in coverage. An umbrella insurance policy will reimburse the additional liability costs beyond the limits of car insurance coverage. The auto policy will first pay out its limit at RMB$122,000, which is the current statutory amount of third-party insurance in China, and then the umbrella policy will cover the remaining RMB$878,000.
What should you consider when purchasing umbrella insurance?
Umbrella insurance is a huge and inexpensive benefit that can provide timely protection in the face of significant claims and lawsuits. Hence, if you think that you are at a high risk of running into such troubles, umbrella insurance can prove to be a worthwhile investment.
As mentioned above, when trying to obtain umbrella insurance, you should bear in mind that many insurance companies require you to have a certain level of coverage on your home and car insurance before you can qualify.
As with other forms of insurance, you should compare prices of different plans on the market and read through the T&Cs carefully before securing any insurance plans to ascertain that you are aware of any exclusions in the plan. If you are unsure of any details written in the policy, it is best to consult an insurance agent or an independent insurance intermediary like Pacific Prime China.
With over 19 years of experience and nine offices across the world, Pacific Prime China is an established insurance brokerage that is well-versed in a wide spectrum of insurance products. With the goal of simplifying insurance, our team of experts can spell out obscure insurance terms in layman's terms and answer any questions pertaining to insurance. Contact us today for impartial insurance advice, an obligation-free quote, and/or a free plan comparison.