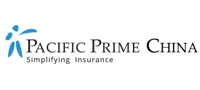 Avoid these 5 common corporate health insurance mistakes
In China, as in many other countries, attracting and retaining the best employees can provide companies with an edge over their competitors. While there are many different tactics you can employ to ensure that your staff are the best, there is one that is increasingly in demand by almost all employees: company-sponsored health insurance plans. Having a company health plan can bring a variety of benefits, most notably increased productivity and decreased sick leave, both of which directly impact a company's bottom line. However, if the plan is not implemented correctly there could be a negative impact on your Return on Investment. If you are looking to avoid this when you implement your plan here are five common corporate health insurance mistakes you should avoid.
Mistake #1: Not implementing the right coverage
Sure, this might seem like it's pretty obvious: Not selecting the right coverage will inevitably result in poor plan performance and poor satisfaction with the plan. But the problem is, it is easier said than done to select the best plan for your employees. There are a huge number of factors involved in corporate health insurance, factors that all need to be considered and addressed in order to not only identify but also implement coverage.
In short, a lot can go wrong and while a lot can be done to avoid this mistake there is one thing that is absolutely important that you get right: the type of insurance coverage you secure.
In China, there are two types of private health insurance plans available to secure:
Local health insurance plans –

Plans designed to provide cover of healthcare in China only.

International health insurance plans –

Plans designed to provide cover not only in China but also worldwide.
The core concept of these two types of plans is similar: They provide coverage of most health care employees will pursue. It is important to note here that these plans are on top of the social insurance scheme that all employers and employees need to pay into.
The major difference between the plans is not only in the area they cover, but the fact that international health insurance plans tend to have higher coverage limits which allow employees to seek care at more expensive and higher quality private medical facilities.
From our experience, the major mistake made by companies here is that they don't select the right level of coverage for their employees. For example, if you have employees who travel frequently for work a local health insurance plan will not cover them outside of China. If they get sick, they will have to pay for care out of their own pocket. It would be better to secure them international coverage.
Mistake #2: Assuming your plan covers pre-existing conditions
This is a common corporate health insurance mistake made by companies all over the world as historically, group plans have included what insurers refer to as a 'Medical History Disregard' or MHD. This clause means that insurers will not consider a person's existing medical conditions when they join the plan. In other words, your pre-existing conditions are covered.
This is different from individual plans which normally do not cover pre-existing conditions. The mistake here however, is assuming that the MHD is automatically included in any group health insurance plan.
The truth here is that many insurers will usually only consider adding MHD to group plans that cover over a certain number of people, usually between 10 and 20. So, if you are selecting a group plan for say nine of your employees, you should carefully read the plan details provided by the insurer or ask your broker about MHD and whether it is covered.
In some cases, you might be able to negotiate with the insurer to have it added to your plan, but it might come with a higher premium.  
Mistake #3: Not understanding the eligibility requirements of the plan
Health insurers who offer corporate health insurance plans often include what's called compulsory membership. This clause states that all employees of the same level must be added to the plan.
For example, if you implement a plan with local coverage for your middle managers then all middle managers will be required by the insurer to join the plan.
The mistake companies often make here is that they don't fully understand how this clause works or that it is actually included in the plan.
To avoid this, it is important that you read the plan documentation and ask the insurer whether this clause is included and how it works as some insurers will define it differently. Beyond that, in many cases you might be able to actually negotiate with the insurer over this clause. For example, if they say that all employees must be covered you might be able to negotiate so that only employees at a certain level need to join the plan.
Mistake #4: Leaving employees out of the selection process
One of the key success factors of any group health insurance plan is whether your employees feel it is valuable and will use it. The mistake here is that companies don't involve the employees when selecting a plan and ultimately implement a plan that is not used by staff, or doesn't meet their needs.
If a plan is not utilized, you are essentially throwing good money after bad and could actually end up losing money. To avoid this, it is a good idea to discuss with employees about what they want in terms of coverage and what they need. From there you can set expectations and look for plans that meet the majority of their needs.
Mistake #5: Going with the cheapest option
These days, businesses often operate on increasingly thin margins and when managers go to implement a health insurance plan there might be a bit of sticker shock around the actual up-front cost. This can often lead to businesses going with the cheapest option available.
Businesses that have pursued this strategy have often found that it ends up costing them more in the long run. For example, cheaper plans might have lower levels of service meaning that if there are claims issues or concerns you might need to spend a fair amount of time dealing with them instead of focusing on more important things like running your business.
What's more, plans that are cheap now might see a massive jump in premium in the near future as insurers realize that they don't have enough premiums available to cover claims. You could quickly find that your cheap plan is now the most expensive option.
How can I avoid these corporate health insurance mistakes?
One of the best ways to ensure that you find the right corporate health insurance plan for your employees and your company is to work with a broker like Pacific Prime China. Our team of dedicated corporate advisors can help you identify your insurance needs and then select, implement, and even manage a solution that works for your business.
To learn more about how we can help, contact us today.
Disclaimer: Pacific Prime China solely represents, operates and manages locally regulated insurance products and services in the territory of PR China. Any references to Pacific Prime Global Company or Group, the international services, insurance products or otherwise stated written or verbally, is for introduction purposes about our overseas network only as each entity is fully independent.