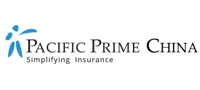 5 tips for expat families moving to China
As with any country you move to, the thought of preparing for the move to China can be a daunting and worrying experience. The country is home to the largest population of people on Earth and a landmass that is almost the size of Europe. And let's not forget about other things like culture, language, understanding, and whatnot. With all of these aspects to consider, you will most likely need to plan well in advance to ensure your move to China is a smooth and easy one.
To help you make a start, Pacific Prime China has prepared 5 tips to help guide expat families when moving to China.
1. Learn the language
This tip is a no brainer. If you plan on going to China, whether that is to live or work, you need some sort of foundation in the language. As with all languages, there will be different dialects and these can puzzle you even further.
Getting started with Mandarin would be our suggestion, especially if you're moving to rural areas where English isn't widely spoken. You will be communicating in Mandarin a lot, but just be aware that there are 4 different tones. You will need to prepare well in advance before your move to China and also teach your children so that they can communicate too. Although you may not become as fluent as the locals, you will find the whole family is better off since English is mainly spoken in big cities like Beijing and Shanghai.
Just make sure your speaking and listening skills are up to scratch and appropriate for where you decide to move to in China. This way you will feel more confident wherever you are. There are many apps and learning courses online too, so get learning!
2. Understand the geography or location of where you intend to live
As mentioned, China is a huge country and has many unique geographical features and terrains, such as mountains, deserts, coasts, low-lying plains, high plateaus, deltas, and more. Knowing which part of China you intend to move to will help you discover the kind of climate to expect. Some cities may be located on high plateaus and so the weather may be cooler than if you move to a place that is low lying or further south of the country.
As an expat, you are more likely to be drawn to the big cities like Beijing and Shanghai to settle due to work or because of their private healthcare facilities. If it is in Beijing, then you will want to know all the different districts and what each one offers. Use the map on your mobile device or refer to a paper version. Get to know your area by marking the places you want to visit. You'll be able to discover places of interest like activity centers for the children, educational institutions, and things to do with the family to help you all settle.
3. Find all the local and private healthcare facilities
This tip is important not only for you but also for your children after moving to China. Understanding the healthcare system and knowing where to go will give you peace of mind, especially during a medical emergency. Depending on their ages, your children may also require regular outpatient visits. So knowing where to go for medical attention or where the best specialists are may require some research and guidance.
Fortunately, with a family health insurance plan, expat families will find that there are a number of in-network hospitals that offer specialist care and services for the whole family. Planning to move to Beijing or Shanghai? Learn more from this blog on emergency hospitals for expats in Beijing and Shanghai.
4. Review the Chinese education system
As a parent, you will certainly want your children to go to an excellent school that provides good schooling and is internationally recognized. If you have connections at work or friends from an expat forum, you may be given several recommendations. Generally, megacities like Beijing and Shanghai provide a whole host of schools for expats. Many of them are international schools that are subsidiaries of well-known education institutions from around the world.
To find out more, our guide to choosing the right school in China will help you understand the options available.
5. Immerse the family into the culture
As China becomes your next home, it's good to immerse the whole family into the culture. But how do you immerse yourself in Chinese culture? Other than the language, try exploring the country and its provinces, while sampling traditional Chinese cuisine.
Go traveling and explore the many wonders of China
To discover new experiences and appreciate China's beautiful history and traditions, you are encouraged to travel as much as you can. This will be exciting for the children too as they absorb new experiences from around them. Getting around is not difficult either! China's transport network is well-developed and consists of high-speed rail, which is considered world-class. While domestic flying can help get you from one province to another in a matter of hours.
Try eating traditional Chinese cuisine
During your travels, you are encouraged to be adventurous with food. Try as much as you can without reason. Generally speaking, in northern China, such as Beijing, the area is well-known for its delicious noodles, bread, and dumplings. In the south, for instance, in Guangzhou, you'll come across sweeter and savory foods, as well as a range of rice dishes. Fancy some exotic seafood? Cities along the east coast, like Qingdao, are popular for their plentiful seafood, while in the west, such as Chongqing, traditional spicy food is the norm for those that have a knack for spices and heat. Always check with the locals and know what you're eating as well. In case you or your children have allergies, it is worth having medical emergency cover for transport to the nearest specialist hospital. Allergic reactions can be fatal and require immediate medical evacuation.
For more information, here is our guide to emergency medical evacuation cover in China.
Always put the whole family's health first
When making preparations to move to China, you are encouraged to plan for uncertainties like health emergencies that require immediate medical attention. This is particularly true given the ongoing COVID-19 pandemic. The best way to plan is to secure comprehensive family health insurance, which will cover inpatient as well as outpatient costs.
If you are planning for a child or plan on giving birth in China, then you may want to consider taking out maternity insurance on top.
Pacific Prime China can help provide impartial advice and compare across a range of plans to ensure the whole family receives the most appropriate benefits for their needs.
For more information on health or maternity coverage, contact us today for impartial advice or a free quote.
Disclaimer: Pacific Prime China solely represents, operates and manages locally regulated insurance products and services in the territory of PR China. Any references to Pacific Prime Global Company or Group, the international services, insurance products or otherwise stated written or verbally, is for introduction purposes about our overseas network only as each entity is fully independent.
Jimmy is a content writer who helps simplify insurance for readers interested in international private medical insurance. He is on a mission in Thailand to support locals, expatriates, and businesses by bring the latest news and updates to his Pacific Prime blog articles.

His expert view and wealth of knowledge on insurance can also be found in his blogs for China, Dubai, Hong Kong, and Singapore.