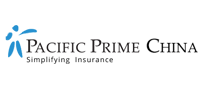 5 tips for raising multicultural kids in China
Expat families in China (and indeed expat families anywhere in the world) face the prospect of raising kids in a culture other than their own – a matter than gets even more complicated for expat families where the parents have different cultural backgrounds. While this multicultural experience can be incredibly enriching for kids in a globalized world, there are always two sides to the story and many of these kids face an identity crisis well into adulthood. So much so that this Pacific Prime China article gives you tips on how to raise multicultural kids.
Multicultural kids: What are they?
Cultural identity is something that's very personal to an individual, and anyone can expose themselves to other cultures and gain a multicultural perspective. However, what sets multicultural kids (also referred to as 'third culture kids') apart is that their upbringing is characterized by a culture that's different from their parents or their country of nationality. This could be due to a number of reasons, including but not limited to:
Moving around a lot as an expat child and spending their formative years in foreign countries like China.
Having parents who come from different cultural and/or racial backgrounds, and speak different languages. For instance, a Korean dad and a Spanish mom.
Attending international schools from a young age, and having teachers and friends of different cultures.
Benefits of raising multicultural kids
In today's increasingly globalized world, multicultural kids have an edge over their peers due to their expanded worldview. They are better able to relate to people from backgrounds other than their own, as well as possess the capacity to function and adapt across cultures. What's more, if they are fluent in more than one language (or even just exposed to them), this is also an added skill when they're older.
Drawbacks of raising multicultural kids
Nevertheless, multicultural kids may risk spreading themselves too thin. Being exposed to multiple cultures during one's formative years may be confusing, and cause the child to have confused loyalties. It's not common for them to feel like they don't belong in any one culture and feel like an outsider in what's supposed to be their own country. Oftentimes, their parents may not understand what they're going through, which can make the matter even more pressing.
5 tips for raising multicultural kids in China
Poet Ijeoma Umebinyuo once said, "So, here you are. Too foreign for home, too foreign for here. never enough for both".
This quote encapsulates a large aspect of being a multicultural kid, so it's important that you raise them with this in mind. How you choose to address these concerns will largely depend on your child's unique background and experiences. In addition to this, where you live in China will also play a huge part. For instance, big cities are likely to be more cosmopolitan than rural areas. With this in mind, let's explore 5 tips for raising multicultural kids in China.
1. Figure out how you want to expose your child to their heritage(s)
Don't take it for granted that your expat child will learn about their cultural heritage or be able to speak their mother tongue. The latter is particularly relevant if your partner doesn't speak the language and if you communicate in a third language as a family. As such, be proactive about teaching culture to your child. Some questions to ponder over as a multicultural parent include:
When do you want to introduce your child's (multiple) heritage to them? How do you plan to do it if you're living abroad in China?
What languages do you want to teach your child? Will you send them to a local or international school?
Which holidays do you want to celebrate? Which customs and rituals do you want to follow?
How will society view them as a multicultural child? How will it affect their sense of belonging and mental health?
2. Make cultural learning accessible and allow it to come naturally
If you want your child to engage with the culture(s) and, more importantly, enjoy themselves in the process, then you should aim to make cultural learning as easy and accessible for them as possible. Rather than making it a big deal, you can look for ways to incorporate cultural exposure and learning within daily activities. The sky really is your limit here. Some ideas to do this include:
Read bedtime stories to them from your culture and sing nursery rhymes on the way to school. As they get older, have books in the house in that language and about the culture. You can even watch films and T.V. shows from back home together.
Cooking and eating a traditional meal. You could even get the kids involved by asking them to help you look for recipes, shop for ingredients, prepare the meal, and set the table.
Visit your home country as often as you can once COVID-19 travel restrictions are eased and facilitate your child in spending time with their cousins. Encourage them to keep in touch via video call.
3. Celebrate your culture and focus on bonding as a family
Cultural learning really comes alive during celebrations! It often combines food, music, decorations, clothes, and more! So don't shy away from celebrating holidays and festivals you grew up with. Share with them things that are near and dear to your heart – whether that's the family traditions or your favorite snack associated with the holiday. Your kids will develop the same affinity for these celebrations if they associate them with fun and family.
4. Remember that culture is evolving and your kids can make their own culture
It's important to remember that culture is a way of life and is ever-evolving. This means you can't expect your kids to have the same values or lifestyle as you do. Especially if you're living abroad in China and sending them to international schools, they're going to have influences from other cultures – and that's completely okay. All that matters is that multicultural kids are proud of where they come from and understand the cultures they belong to.
5. Don't be too hard on yourself when it comes to raising multicultural kids
Raising kids is no easy feat and there's no one-size-fits-all approach. Every child and family is different, so you've got to find what works for you as a family. Remember that your child isn't going to learn everything you want them to overnight. What's more, you may find that your child goes through an identity crisis and not feel an affinity with the culture, despite all the efforts you've put in. Be easy on yourself, and allow your child to go at their own pace.
Your child's health comes above all. Secure health insurance via Pacific Prime China
At the end of the day, parents just want their kids to be happy and healthy. As such, having a good health insurance plan for your child is vital. It will enable them to visit the best pediatricians in China to monitor their development and get childhood vaccinations. What's more, as kids have got a curious and adventurous streak, accidents may occur from time to time so having a good health insurance plan will put your mind and pocket at ease.
Whether you're looking for family health insurance in China or any other health insurance plan in the country, Pacific Prime China is here to support you, and ensure you get the most appropriate plan for your needs and budget. Rest assured, you'll get unbiased insurance advice, a tailored plan comparison, and unrivalled customer service. Got any further questions? Would like to get started? Contact us today!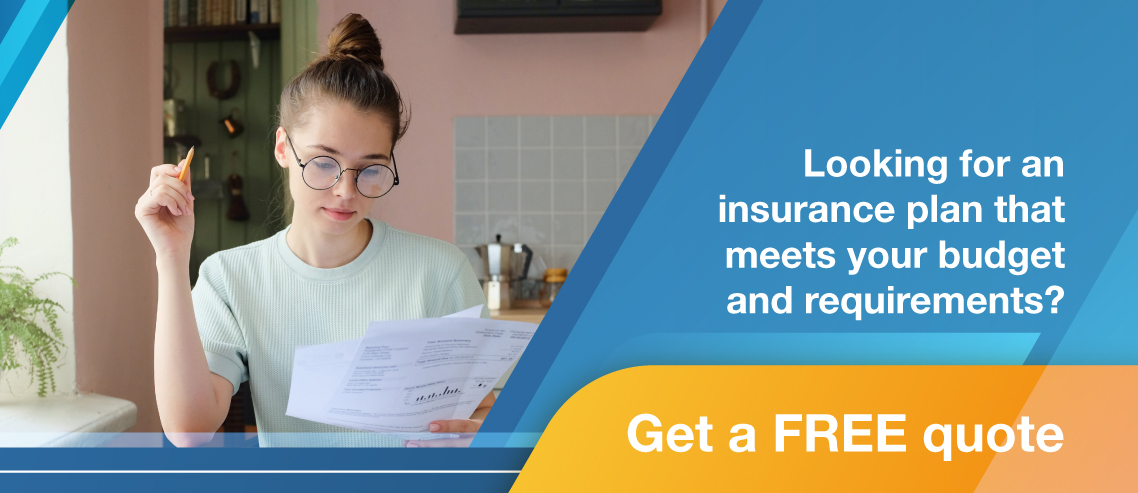 Disclaimer: Pacific Prime China solely represents, operates and manages locally regulated insurance products and services in the territory of PR China. Any references to Pacific Prime Global Company or Group, the international services, insurance products or otherwise stated written or verbally, is for introduction purposes about our overseas network only as each entity is fully independent.