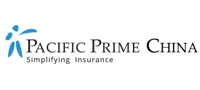 5 Tips on selecting beneficiaries for your life insurance
A gut-wrenching tragedy unfolded in China last month where a man allegedly faked his own death for an insurance payout, resulting in his wife's suicide and the deaths of their two children after his disappearance. Indeed, in a world full of uncertainty, purchasing a life insurance solution can bring your loved ones much-needed financial stability and peace of mind should anything go wrong. Nevertheless, there are some common mistakes people make that can turn their well-meaning financial plans into chaos or even lawsuits for the people they leave behind, and the most typical blunder lies in the selection of beneficiaries.
To that end, this week Pacific Prime China will bring you some useful tips on designating beneficiaries for your life insurance.
What's a beneficiary?
A beneficiary is a person or entity who will receive your life insurance payout after you have deceased. You can name one or more beneficiaries in your life insurance policy. The most common beneficiaries include a policyholder's spouse, parents, children, as well as charity and trusts. The life insurance proceeds can be used to help avoid financial hardships such as funeral arrangements, and other day-to-day living expenses like mortgage and tuition fees.
Now that you've understood the definition of a beneficiary, here's some pragmatic advice you should bear in mind when choosing your beneficiaries.
1. Ensure your beneficiaries know about the insurance plan
It is very common for people to dislike talking about their deaths, especially in more traditional Chinese families where saying homophones of 'death' is an inauspicious sign. However, if there is one lesson we can learn from the tragic incident mentioned above, that would be 'never keep your life insurance a secret'. At the very least your beneficiaries should know that you have such a policy and where to find it. Sharing this knowledge with beneficiaries can prevent future arguments, or even situations where beneficiaries don't claim their benefits.
2. Give specific information about beneficiaries
If you just write 'my children' in your beneficiaries without any other details, your insurer will have a very hard time searching for them. You should always try to be as specific as possible when filling information of your beneficiaries, and it's best to include their names, contact numbers, and addresses.
Another point to note is how you would like to allocate the money. You should specify whether you want the payment divided per capita or per stirpes.
Per capita, meaning by head, is quite straightforward. This means that all living beneficiaries listed in the policy will receive an equal amount of the insurance proceeds. And if any of them dies before the insured person, the remaining beneficiaries will receive the deceased beneficiary's share of the death benefit equally. This is the default method of how the life insurance company will handle the proceeds unless directed otherwise.
For example, you name your three children as your primary beneficiaries. If one of them dies before or at the same time as you, the surviving two children will receive all of the remaining insurance proceeds.
In contrast, per stirpes means by branch of the family. If a beneficiary dies before the insured, that beneficiary's share will pass to his/her heirs and not to the remaining beneficiaries as with per capita.
For example, you name your three brothers as your primary beneficiaries. If they all outlive you, they will each receive a third of your insurance proceeds, but your brothers' offspring will receive nothing. However, if one of your brothers die before you or at the same time as you, his share will be shared among his children and not among the other two brothers.
3. Update information regularly
Your life circumstances change all the time. You may have new family members or your loved ones may bid farewell to you. No matter what, designating beneficiaries is not something that can be settled once and for all. Instead, you should monitor your beneficiary designations on a consistent basis. A review of your policy every three years and after major life events such as marriage, birth, or divorce is necessary so that you can avoid oversights such as having incorrect contact details, listing an ex-spouse as a beneficiary, and listing a legal guardian when your child is already an adult.
4. Name more than a primary beneficiary
You should never just have a primary beneficiary, say only your spouse, in your entire insurance policy. The reason is very simple – if your spouse dies before you or an accident were to happen to you and your spouse at the same time, the life insurance benefit may go into the estate and is subject to probate.
As such, naming secondary and final beneficiaries can protect you in the event that the primary beneficiary dies before you do, and ensures that the money will be passed on to the secondary beneficiary. Once again, when you list more people as beneficiaries, remember to outline the percentage of payout each would receive or specify your preferred way of allocation.
5. Give money with strings attached
If you name a minor as a beneficiary, it will be their guardians who have control over the money until the minor turns the legal adult age of 18. As you can imagine, this creates a potential problem where the guardians may not use the money entirely for the child's benefit. Therefore, it is best to release the money in installments to prevent financial failure. That way, you can ensure the minor beneficiaries will not splurge out your hard earned money.
Seek professional advice on your life insurance
Unlike a will, the identities of beneficiaries and the allocation of life insurance proceeds will remain confidential after you have passed away, so you can literally include anyone with whom you have a relationship with in your policy.
Picking beneficiaries is just one problem you will have to tackle in structuring your life insurance solution. However, it is a worthy investment for the future of your loved ones. To ensure that you do not make unnecessary blunders in the process, it is a smart move to get help from an established insurance brokerage such as Pacific Prime China. With over 18 years of experience and nine offices across the globe, Pacific Prime China is well-versed in guiding our clients through every step of their insurance journey. Contact us today for unbiased insurance advice, an obligation-free quote, and a plan comparison!
Disclaimer: Pacific Prime China solely represents, operates and manages locally regulated insurance products and services in the territory of PR China. Any references to Pacific Prime Global Company or Group, the international services, insurance products or otherwise stated written or verbally, is for introduction purposes about our overseas network only as each entity is fully independent.
Anthony Chan is a content writer at Pacific Prime. He's responsible for writing, translating, and editing articles, guides, infographics, leaflets, as well as other resources for Pacific Prime and Kwiksure.

When he's not working, he's usually on the hunt for great restaurants, playing badminton, and writing screenplays.
Latest posts by Anthony Chan (see all)