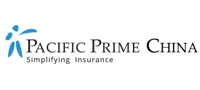 8 most common health insurance exclusions – infographic
Pacific Prime China is pleased to announce the release of its new infographic showcasing the most common health insurance exclusions. In our 19 years + of experience, our insurance advisors identified that many of our clients are confused about what exactly is included in their medical plans. For that reason, we have prepared this informative infographic that explains the top 8 most common health insurance exclusions, available for viewing here. At the end of this article, we'll also describe other types of exclusions and if there is a way to include any of these benefits to the plan after all. 
What is an insurance exclusion? 
Medical insurance exclusions are specific treatments or diseases that are not covered under a medical insurance plan. Exclusions narrow the scope of coverage and virtually all policies have exclusions, which will vary from insurer to insurer. Insurers introduce those exclusions for various reasons, but the main reason is to eliminate coverage for risks they are unwilling to insure. 
There are, however, certain types of health insurance exclusions that can be covered for an additional premium, such as dental coverage (usually excluded in all health policies), or maternity insurance rider.  
8 most common health insurance exclusions 
When choosing your first plan, or even when switching to a new provider, it's better to be well informed about what your health insurance policy covers, and what it wouldn't. It's always crucial to ask questions and make sure you understand the often complex insurance language so that you are sure you know what you are paying for. It helps to consider what cover you may need at every stage of your life, and discuss all of the options with a trusted broker, such as Pacific Prime China. Specific exclusions, such as vision, can be added to the plan, but certain procedures are not negotiable. 
In our latest infographic, we present and describe the top 8 most common health insurance exclusions, which are as follows:

Pre-existing conditions

Behavioral and personality disorders

Fertility treatments

Sleep disorders

Specific scenarios

Cosmetic surgery

Obesity

Acquisition of an organ
We cover in more depth the specifics of each of the exclusions in our infographic here. 
The most important health insurance exclusion: a pre-existing condition
Pacific Prime China prides itself in excellent advisory services when it comes to helping expatriates choosing the right health insurance plan, and one topic that always comes up in our consultation process is the question about pre-existing conditions. 
A pre-existing condition is any medical condition such as illness/injury a client have suffered and/or received treatment for before joining the new health insurance plan. Insurers automatically exclude cover for all of the pre-existing medical conditions as it carries a known risk to the company. 
Unfortunately, most pre-existing conditions worldwide, but also in China are chronic health conditions such as diabetes, high blood pressure, previous heart stroke, chronic obstructive pulmonary disease and so on. Clients suffering from these chronic conditions are at a higher risk of developing life-threatening conditions that require hospitalization, surgeries, and/or prolonged and costly treatments and recuperation. 
Those who are diagnosed have two options when it comes to their new insurance plan: either have all treatments related to their pre-existing condition excluded from coverage or sometimes insurers offer to partially or totally cover the condition in exchange for a higher premium. In one of our previous articles, we discussed strategies that may be effective in keeping your insurance premiums at an affordable level, and if you require more information on the subject, we recommend you to download our complimentary Long Term Health Insurance Guide here. 
How to get the most out of your health insurance policy
As an expat relocating or living in China, you already have your hands full with all the other important and exciting things. Let professionals take care of your health insurance needs abroad. Pacific Prime China has over 19 years of experience in advising expatriates in their quest of securing the best-fitted expat health insurance. WIth insurance advisors speaking over 27 languages, our clients can rest assured that all the details are carefully explained and that the policy they're getting through us is exactly what they pay for – including the knowledge of what's covered and what's not in the policy.

We recommend that you view our infographics about the most common health insurance exclusions, and read more about different health plan options in China to gain a better overview of the international health insurance industry. 
For more information, contact us for a personalized, impartial health insurance advice, and plan quotation and comparison – all free of charge for you. 
Disclaimer: Pacific Prime China solely represents, operates and manages locally regulated insurance products and services in the territory of PR China. Any references to Pacific Prime Global Company or Group, the international services, insurance products or otherwise stated written or verbally, is for introduction purposes about our overseas network only as each entity is fully independent.
Elwira Skrybus is a content writer at Pacific Prime. In her everyday work, she is utilizing her previous social media and branding experience to create informative articles, guides, and reports to help our readers simplify the sometimes-puzzling world of international health insurance.

When she isn't writing, you are most likely to find Elwira in search of the perfect plant-based burger or enjoying Hong Kong's great outdoors either at the beach or from the boat - the closer to the sea, the better!