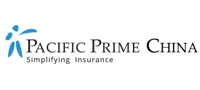 New Beijing and Shanghai Maternity Insurance Guides released
Planning for a baby can be a rewarding yet daunting experience, and as such it's important to find enough time to educate yourselves about the options available so that you never feel lost when it comes to pregnancy and giving birth in China. To help, we've released two brand new guides, both titled: Maternity Insurance Guide 2017 – 2018.
One focusing on Beijing and the other on Shanghai, our new guides are valuable resources for expectant parents and anyone seeking information on the cost of maternity, as well as what they need to know about maternity insurance in the nation's most popular expat cities.
Best of all, our guides are completely free to download from our health guides page. Simply click here to download your free copy of the Beijing Maternity Insurance Guide, or here to download the Shanghai Maternity Insurance Guide.
Inside our Beijing and Shanghai Maternity Insurance Guides
Featuring important tips and a summary of all key information our team of maternity insurance experts (and moms!) have gathered over the years, our Beijing and Shanghai Maternity Insurance Guides cover everything you need to know about the best hospitals as well as what you can expect to pay for maternity in the respective cities. On top of that, our new guides also feature important maternity insurance terms and key coverage options you may want to consider as an expat planning for maternity in Beijing or Shanghai.
Top tips to consider
In our goal to simplify health insurance, our easy-to-read Maternity Insurance Guides are designed to help anyone seeking information on maternity in Beijing and/or Shanghai – even those with little or limited knowledge of the Chinese healthcare system. Not only that, but we've also included several top tips to consider when planning for pregnancy in China, including:
Plan ahead: Virtually all maternity insurance plans come with a waiting period of at least 10 months before coverage will apply. It is therefore strongly advised that you secure maternity insurance well ahead of conception.
Take into account all expenses: When planning for maternity, there are many costs to consider, including the cost of giving birth, as well as pre & post-natal expenses. Private facilities are known to charge hefty amounts for care, with C-section delivery in Beijing costing up to RMB 88,000, and up to RMB 110,000 in Shanghai. Obtaining the right maternity insurance is therefore a great way to offset these high costs.
Be prepared for all possible outcomes: Unfortunately, not every pregnancy goes according to plan, as it's also a time of heightened risk for mothers and their babies. To truly protect yourself from the unexpected, it is important to ensure that your insurance covers things such as the cost of neonatal intensive care units (NICU), and premature birth.
Understand the available benefits and limits: Like all insurance products, maternity insurance plans can be tailored to meet your needs. Our Beijing and Shanghai guides both include a glossary with the most commonly used terms in the industry.
Partner with a China maternity insurance expert
Our advisors are experts in the field of maternity insurance. To offer greater insight into everything you need to know about maternity insurance in Beijing and Shanghai, we've included brief excerpts from two of our advisors who have been through the insurance system first hand in the respective cities.
Here's an excerpt from Maggie, Senior Advisor and Team Leader at Pacific Prime Beijing:
"It is very important to plan ahead. I recommend to start researching for a plan at least 6 months prior to pregnancy to ensure that you meet the 12 months waiting period of maternity cover. Our experienced advisors will work with you to make sure you understand the different benefits and service levels of each insurer, and will also remind you of the limitations such as baby wellness."
And here's an excerpt from Crystal, Head of Sales at Pacific Prime Shanghai:
"If you do plan on giving birth in private hospitals in the city it is important to secure maternity coverage and heed the cost. If you have any questions regarding cover, we are more than happy to help."
When choosing the best maternity insurance, you can't go wrong with getting impartial advice from an expert who has years of experience helping clients with all sorts of maternity insurance-related matters. Our staff are not only there to give you advice and find you the best plan, but will also support you every step of the way in ensuring that your claims and administration processes go as smoothly as possible.
Download our new Maternity Insurance Guides today
To get all the answers to the most commonly asked questions about maternity in Beijing and Shanghai, click on the links below to download your free copy of the Beijing/ Shanghai Maternity Insurance Guide:
If you have any further questions please be sure to contact the helpful advisors at Pacific Prime China today, who are here to answer all your questions, offer impartial advice, and give you a free quote.
Disclaimer: Pacific Prime China solely represents, operates and manages locally regulated insurance products and services in the territory of PR China. Any references to Pacific Prime Global Company or Group, the international services, insurance products or otherwise stated written or verbally, is for introduction purposes about our overseas network only as each entity is fully independent.
Jessica Lindeman is a Content Strategist at Pacific Prime. She comes to work every day living and breathing the motto of "simplifying insurance", and injects her unbridled enthusiasm for health and insurance related topics into every article and piece of content she creates for Pacific Prime.

When she's not typing away on her keyboard, she's reading poetry, fueling her insatiable wanderlust, getting her coffee fix, and perpetually browsing animal Instagram accounts.