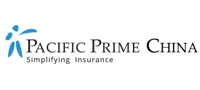 9 tips for choosing the right birth plan in China
Envision your perfect childbirth experience. Do you see your partner sitting beside you offering words of support during a caesarean section? Perhaps you'd be open to taking pain-relieving injections during labor? This is why you need a birth plan in China in place. A birth plan is a holistic record of what you'd like to happen during labor and after you've given birth. Naturally, it includes anything that will make your pregnancy and delivery process more comfortable. With so many uncertainties present, you'll want to have a seamless childbirth experience.
In this Pacific Prime China's guide to pregnancy, we offer you some quick tips on choosing the right birth plan in China. This way, you could focus on what matters: bringing your baby into this world.
1. Private vs. public
All options are decent. Thousands of births are handled by both the private and public sectors each year. In the end, it's down to your budget, level of personal care and luxury you're after. Nonetheless, here is a quick comparison of the two sectors.
Public hospitals in China
First, a quick rundown of the healthcare system in China. Here is what's going to happen in the public healthcare system. Subsidized by social security contributions, it's a three-tier system. You receive primary care in community walk-in clinics before you are referred to regional hospitals. Is your case particularly complicated and requires specialized help? Then, you'll be referred to specialist hospitals in major cities where they are staffed with top Chinese doctors.
Quality of care at public hospitals in China
Unfortunately, walk-in clinics have a poor reputation. Also, unless you have health insurance provided by a Chinese insurer, they usually require upfront cash payment as well. Public hospitals are also infamous for their long queues.
Private and international hospitals in China
Private and international hospitals are the two types of private medical institutions you'll see in China. Like its namesake, international hospitals are a type of private hospitals that meet international standards. In one sentence, they provide you with personalized care and English-speaking staff. Accommodations are comfy and you can expect decent hospital food. Most importantly, you'll have privacy – a rare commodity when it comes to public Chinese hospitals.
What about a third option? It's also possible if you want your big day to be at one of these international hospitals, but the monthly checkups at a local hospital, to save some money.
2. Have a budget and stick to it
Childbirth can be ridiculously expensive. Having a budget before you get pregnant ensures that you will always be prepared for any impromptu expenses. Also, it gives a tremendous sense of relief to see that your perfect birth plan in China comes to fruition and is not curtailed by not having enough money.
Cost of giving birth in a public hospital
Are you on a limited budget or simply prefer to save up? Public hospitals would be a good option for you. Prices tend to be a steal compared to private and international hospitals. Prenatal care will usually cost between RMB 8,000 and RMB 15,000. This involves prenatal check-ups with your doctor of choice. Delivery, on the other hand, will only set you back RMB 10,000 to RMB 13,000, but slightly more if you choose to give birth at a VIP wing.
Cost of giving birth in a private hospital
Cost of maternity care makes a jump at both private and international hospitals in China. For a rough idea, here's what you can expect to pay. Prenatal care can cost RMB 15,000 to RMB 25,000, and routine delivery can be anywhere from RMB 50,000 to RMB 60,000. However, C-section will set you back between RMB 70,000 and RMB 100,000.
Private hospitals vs. the VIP wings of public hospitals
The cost of care for private hospitals is somewhere between the cost of a VIP hospital wing at public hospitals and international hospitals. But, the quality of service tends to be less predictable.
Cost of giving birth in an international hospital
International hospitals usually offer discounted packages, but limit you to using the same hospital for all check-ups. Are you okay with seeing the same doctor over and over for prenatal check-ups? Perhaps you plan to move houses during your pregnancy? In that case, it might be better to either opt-out of the discounted package or choose a private hospital instead.
3. Consider the language barrier
Childbirth is already stressful enough without an additional language barrier. Naturally, your healthcare experience will be a lot smoother if you could effectively communicate your needs to the doctor. Many expats would seek out the English-speaking staff in a hospital, while others hire translators or rely on friends. Although the VIP ward of public hospitals do have a few English-speaking staff on duty, they tend to be short on hand. On the other hand, there are English-speaking doctors aplenty at international hospitals.
4. Take into account the noise and privacy level you need to feel comfortable
You share a delivery room with other women at public hospitals. Are you comfortable with that or do you want more privacy? Moreover, China has a history of extended family members taking care of the woman after labour, so the wards tend to be bustling. International hospitals or VIP wards have got you covered with their quiet, private delivery rooms.
5. Public hospitals may not provide meals
Will your family or the hospital provide meals for you after labour? As mentioned above, in China, the extended family takes care of the new mother. Naturally, this includes cooking nutritious meals for her. Thus, it's not uncommon that public hospitals provide no meals at all. If you would like to have your hospital take care of the meals for you, opt for the VIP ward or an international hospital.
6. No men are allowed inside the delivery room of public hospitals
Do you want your husband to be with you every step of your labour process? If you'd like to hold on tight to your husband's arm while bringing your child into this world, avoid public hospitals. You can usually find multiple dads-to-be waiting outside of delivery rooms until you're moved to a maternity ward – shared with a few other women.
7. Interested in hiring a 'yue sao'?
According to Chinese traditions, the first month after the baby's arrival is the 'yuezi' or 'sitting month'. During this period, new moms won't see friends and family or even leave the house. Planning to partake in this custom? You will have to hire a 'yue sao' or a personal nurse to take care of you and your baby. She will also cook and clean during this period while you focus on resting. Depending on her experience, a yue sao can cost around RMB 10k to 20k a month.
8. Alternative delivery methods may not be an option.
Have you ever considered giving birth at the comfort of your own home, or perhaps a water-birth? In fact, the first water-birth in China only dates back recently to 2003. Waterborne delivery can help ease pain, keep you from needing anesthesia, and even shorten your labor.
Despite these interesting, new alternatives gaining traction over the years, they're still not popular or widely available in China. This might make you feel limited in your autonomy over labor, delivery and postpartum choices. If that's the case, you might want to deliver your baby outside of China.
9. Make maternity health insurance a big part of your birth plan in China.
Having a maternity health insurance plan in place makes it easy for you to stick to your budget. This is also the key to making or breaking your birth plan in China. Depending on your plan, it ensures that your procedures and prenatal check-ups are paid for, so you'll never have to pay out-of-pocket.
Keep in mind that the earlier you secure maternity insurance in China, the better. You can only receive cover after the waiting period. Interested in learning what the "waiting period" in maternity insurance is all about? Check out our guide to the waiting period in insurance policies.
Many expats also choose to protect themselves with private health insurance in China. This way, they secure access to the best treatments and medical facilities in China. Looking for the perfect health plan? Our team of experienced insurance advisors are happy to answer any questions you may have. Contact us for free, personalized insurance advice today!
Disclaimer: Pacific Prime China solely represents, operates and manages locally regulated insurance products and services in the territory of PR China. Any references to Pacific Prime Global Company or Group, the international services, insurance products or otherwise stated written or verbally, is for introduction purposes about our overseas network only as each entity is fully independent. 
Serena is a content writer at Pacific Prime. She aims to demystify the world of insurance for readers with the latest updates, guides and articles on the blog. Serena believes in straight-forward and entertaining educational content.

Outside of work, Serena spends her time buried in books and dreaming of her next travel destination.