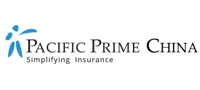 Breast cancer and your health insurance in China
October is a month of many things. Expats throughout the country have likely started making plans for the winter holiday or CNY, while others are getting ready for the end of year. But this month is important for another reason: It's breast cancer awareness month. Each year, organizations, health professionals, governments, and even companies around the world launch pink ribbon campaigns that strive to increase the awareness of this all too common cancer that could affect an estimated 1 in 8 women in their lifetime. Without a doubt, breast cancer awareness has increased but there is still confusion surrounding this cancer, especially when it comes to health insurance coverage.
Breast cancer in China
Like in many other countries, breast cancer is the most common type of cancer among women, with the most recent figures from the WHO's Cancer Today 2012 putting the incidence rate in China at 22.1 per 100,000 people. This equated to around 187,213 new cases in 2012 alone. In a country of over 1 billion people this may not seem like a large number. After all, China's breast cancer incidence rate is among the lowest in the world. The thing is, looking at the historical figures provided by the WHO, it appears that the incidence rate is increasing.
In fact, this article on Sciencedirect reports that the incidence rate has been increasing at nearly twice global rates. The latest statistics available, from 2015, seem to corroborate this trend.
Cancer Statistics from Wiley Online Library report that in 2015 there were just under 269,000 reported cases of breast cancer in the country. This is around a 43% increase in the number of cases in three years.     
The statistics available from Wiley Online Library also show an intriguing correlation between breast cancer and location in China. For example, women in urban settings like Shanghai, Beijing and Shenzhen are 2.4 times more likely to be diagnosed with breast cancer than those living in rural centers.
Beyond that, it would also appear that the average age at which women are diagnosed with breast cancer in China is actually considerably earlier than in many other countries. As the statistics from the report linked above show, the majority of breast cancer cases in China are found in women aged 45-59, which is considerably earlier than other countries like the US where the average age at diagnosis is 65.
The good news here, if you can call it that, is that the mortality rate of breast cancer in China is not increasing as fast as the incidence rate. This is largely due to the fact that, when caught early, the disease has a high survival rate. The Science Direct article linked above reports that the 5-year average survival rate was 73% from 2003-2005. Bear in mind here that this includes all stages of the cancer. This makes it the most survivable form of cancer.   
The cost of breast cancer treatment in China
Breast cancer, like other forms of cancer, has a strong survival rate if it is caught early. One of the best ways to do this is to have a regular mammogram. Doctors recommend that women over the age of 30 talk with their doctor about how often they should have a mammogram, and that women over the age of 45 have a yearly scan. The thing is, the price of this scan will vary. For example, Beijing's United Family Healthcare center offers a Wellness in a Pretty Pink package which includes cancer scans for a cost of RMB 6,680. Just a mammogram scan will likely cost anywhere between RMB 100 to RMB 1,000 depending on where you receive care.    
Should you be diagnosed with breast cancer, the cost of treatment will vary drastically depending on where you receive care. For example, this report hosted by the National Center for Biotechnology Information looked at the cost of breast cancer treatment at Sichuan Cancer Hospital. It found that the average cost of breast cancer treatment (including surgery and chemo) was RMB 160,457. It further breaks down the average cost by stage:
TNM 0 stage – RMB 37,941

TNM I stage – RMB 122,622

TNM II stage – RMB 159,594

TNM III stage – RMB 215,014

TNM IV stage – RMB 214,229
Of course, these figures will be drastically different in each city and hospital. For example, ChinaDaily reported on a new cancer center in Guangzhou Knowledge City that offers proton therapy (a form of highly targeted radiotherapy). According to the article, the cost for each course of treatment is around RMB 200,000 to RMB 250,000. Add to this the cost of surgery and any extra doctors visits, and it would be entirely possible to see a full course of treatment balloon up to RMB 400,000.  
Will health insurance cover treatment?
The short answer here is, "Yes, health insurance plans in China will cover breast cancer." The thing to be aware of is that not all plans will cover the complete cost of treatment. This is especially true for local health insurance plans and the social insurance plans we pay for via our taxes.
Both of these types of plans will have lower limits when it comes to cancer treatment. For example, some plans will only cover 65% of treatment, while other plans will only cover care at certain public hospitals. This could leave you with considerable bills to pay.
Beyond that, it should also be noted here that some local health insurance plans will not cover scans like mammograms unless they are deemed medically necessary by doctors. Also, if you have had breast cancer in the past, some insurers may refuse to cover you or will attach a higher premium and waiting period for breast cancer claims.
Luckily, there are plans available in China that do cover the high cost of treatment. The best example of these plans would be international health insurance, which usually offers higher limits and will cover more conditions. These plans will also all cover breast cancer treatment, and a few are even starting to offer coverage of mammograms and other scans. While they will likely still reject coverage of people who have recently had breast cancer, there are plans that will consider extending coverage if you have been cancer free for a number of years.
It should also be noted here that these plans are international in nature, meaning they will allow you to seek treatment in your home country or another nearby country. If you are looking for a plan that will fit your health care needs, contact Pacific Prime China today.
Disclaimer: Pacific Prime China solely represents, operates and manages locally regulated insurance products and services in the territory of PR China. Any references to Pacific Prime Global Company or Group, the international services, insurance products or otherwise stated written or verbally, is for introduction purposes about our overseas network only as each entity is fully independent.
Jessica Lindeman is a Content Strategist at Pacific Prime. She comes to work every day living and breathing the motto of "simplifying insurance", and injects her unbridled enthusiasm for health and insurance related topics into every article and piece of content she creates for Pacific Prime.

When she's not typing away on her keyboard, she's reading poetry, fueling her insatiable wanderlust, getting her coffee fix, and perpetually browsing animal Instagram accounts.