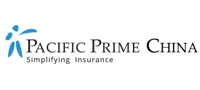 Bupa China makes major changes to Elite Health plans
Starting October 1st this year, Bupa China will be making some significant changes to their Elite Health policies. Serving more than 27 million people across the globe, the industry giant is also the largest insurer for maternity coverage in the world. These new changes, primarily focused on maternity and dental/optical benefits, are set to affect both new and existing clients. To learn how, Pacific Prime China has a brief explanation of the new adjustments and what your options for healthcare in China can be.
Changes to the maternity benefits included in Bupa China's Elite Health Plan
Bupa China has been making a number of adjustments to its plans recently as it adapts to market shifts and consumer behavior. The following major changes to the maternity benefits it offers are:
20% co-insurance payment for treatment at a High Cost Provider for maternity care
The benefit limits of Bupa China's maternity plans will not change; you'll still be covered for up to RMB 94,500 for a normal delivery, and RMB 189,000 for a Caesarean section. However, these co-insurance payments will apply from October 1st 2017. If you currently have a Bupa China plan, read below to learn when these changes will take place for you. 
High Cost Provider co-insurance for maternity
The introduction of a High Cost Provider (HCP) list is nothing new. Many insurers in the industry are introducing systems to help clients be aware of providers who charge extremely large amounts of money to take advantage of the high limits of international insurance plans. In some cases, the amount you would pay out-of-pocket in cash can be considerably lower than what the same facility might charge an insurer.
Bupa China has extensive experience in dealing with providers and is using it's HCP list to ensure that clients can still receive the best maternity in China, but at a much more sustainable cost. By implementing this system, it also helps Bupa China keep premium prices stable over the long term – meaning this change is as much about saving you money as it is about saving money for the insurer too.
Changes to the optical and dental benefits
In addition to the changes to Bupa China's Elite Health Plan's maternity benefits, a number of dental and optical benefit adjustments are also being made. The new details for plans from the insurer after October 1st are as follows:
Separate dental cover up to RMB 12,600 each insurance period
Separate optical cover up to RMB 6,300 each insurance period
Currently, the Elite Health plan covers up to RMB 25,200 for both dental and optical for each insurance period.
When will these new changes affect me?
These changes only apply to plans issued in China, by Bupa China. There has been no announcement at this time to extend these changes outside of the country.
New clients
If you're not yet a Bupa China client but you would like to be, purchasing a plan with the above listed benefits before October 1st this year will mean you can continue to enjoy the coverage as the policy stands right now. If you purchase after October 1st, the new policy changes will have come into effect and your coverage will have been adjusted to the new design.
Current clients
If you're already a Bupa China client and your renewal is coming up before October 1st, your renewed policy will retain the policy benefits as they are. Renewing again before October 1st 2018 will also grant you a final year of retaining the same policy, with the changes to take effect following your next renewal after October 1st 2018. This will be the same for renewals for new clients purchasing before the October this year.
If your renewal date is after October 1st this year, you too will be able to retain the policy benefits the way they are. However, when you come to renew again in 2018, it will be after October 1st of that year – meaning the new policy changes will then apply.
Is it still a good deal?
Bupa China remains one of our close partners and these changes reflect a necessary adjustment being made across the insurance market. While there are co-insurance changes and an introduction of an HCP list for maternity, those of you who choose Bupa China can be assured that you will still have access to the high service standard and great coverage levels they have always provided.
However, as an insurance broker who works for you, we remain ready and able to find you robust coverage options from our many insurance partners that offer coverage in China and abroad. Our team can deliver a range of options to you that ensure that you, have the best coverage available in China.
Contact us for more information, or check out our online comparison tool for a free quote.
Disclaimer: Pacific Prime China solely represents, operates and manages locally regulated insurance products and services in the territory of PR China. Any references to Pacific Prime Global Company or Group, the international services, insurance products or otherwise stated written or verbally, is for introduction purposes about our overseas network only as each entity is fully independent.