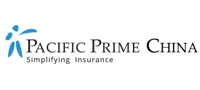 Government establishes body to better regulate China health insurance industry
The China health insurance industry has been a very dynamic sector in recent years. The opening up of the Chinese economy to foreign investment in many areas and a greatly increased demand for insurance products of all kinds have seen major moves being made among Chinese insurers and their international partners. However, in addition to this, there has also be a conscious effort on the part of the government to rein in insurance companies, their products, and the people using them as investment vehicles so as to avoid any unforeseen circumstances that may result from run-away speculation into an industry that is relatively new to many people in the country.
In fact, the government has established a new body in order to better monitor and administrate developments in the China health insurance industry. Here, Pacific Prime China examines details of this new organization, and discusses how this might affect your insurance in China.
Insurance in China
Pacific Prime China specializes in international private medical insurance and corporate employee benefits, but the Chinese insurance marketplace now offers so much more. Today in China, people can purchase the full array of insurance products that exist in the world today. This includes general, life, and health insurances, in additional to all sorts of insurance solutions for businesses, including reinsurance.
While the country does use a universal healthcare system to address the medical needs of a majority of the nation's population, many families are now entering the middle and upper classes. As such, they are now able to choose to purchase private health insurance if they decide that they want to be able to seek a higher level of medical care.
To be sure, the best medical care in China is received through private and international hospitals. These facilities have a significantly higher cost than public hospitals, yet are the preferred option for expats and affluent local Chinese. Many times, not only is it a good idea to have private health insurance in place to access these hospitals, it is a requirement of the hospitals themselves that patients be insured. Thus possessing a health insurance policy in China is now more important than ever before.
New administration
It's true that all sorts of insurances are available in China, however the insurance among these that is usually foremost in the minds of everyday people has to be health insurance. People are going to pay attention to medical insurance most, as this is literally a product that can spell the difference between life and death. Perhaps because of this, the new administration that has been created is specifically tasked with administration of health insurance in the country.
Last week a new health insurance administration officially began operations. The government has said that this entity is tasked with "formulating policies, plans and standards in relation to healthcare systems and medical insurance, maternity insurance, and medical assistance, and ensuring their implementation."
So, as you can tell from this statement, this organization is not just charged with regulating health insurance in the country, but also better integrating the health insurance system with the healthcare system itself. By better integrating these two linked sectors, the government hopes to see improved health outcomes for all people with private medical insurance. This is to be done through organizing different interests to adjust and fix prices for medical services and pharmaceuticals, administrate and improve a platform for settling expenses and coordinating medical services across regions, and administer and supervise medical care funds.
Implications for the China health insurance industry
There are many different effects that could be caused by the creation of such a body as the medical insurance administration in question:
Increased regulation could hinder the ability of insurance companies to make a profit. While government controls will be in place to keep premium increases reasonable, insurers may seek any available avenues they can to recover any lost income.

Medical costs may be kept much lower through initiatives that seek to control the costs of drug and medical services. This, in turn, would like lead to smaller premium increases among health insurers – or possibly even decreases – as medical savings are passed on to insurers.

Making claims on China health insurance industry policies may become much easier. This is because increased integration between medical care providers and insurance companies could lead to an increase in the number of policies that feature direct billing, which takes policyholders out of the payment process.

Increased regional integration may mean that people in more remote areas of China could see more choices when it comes to where they can go for healthcare services.

If done properly, increased efficiencies between healthcare and insurance could lead to greatly improved healthcare outcomes, with more people receiving higher quality care more quickly; and all at a lower cost.
While all of these are possibilities, it will still be some time before there is enough data to see just how effective the new body will be, and where it will actually be effective.
Contact us
Now that you know about this major new edition to the China health insurance industry landscape, it's understandable if you have more questions about the specifics of this development, and the possible ramifications. However, it should be noted that this is a very recent development; many of the details of which have yet to be fully fleshed out.
Nevertheless, the knowledgeable insurance advisers at Pacific Prime China will absolutely be keeping an eye on the new administrative body as it establishes itself. If you have any other questions that you would like answers to as it relates to insurance and related regulations in China, contact us today! Our agents can answer all of your questions, as well as present you with comparisons of insurance plans from top insurers, and provide free price quotations.
Disclaimer: Pacific Prime China solely represents, operates and manages locally regulated insurance products and services in the territory of PR China. Any references to Pacific Prime Global Company or Group, the international services, insurance products or otherwise stated written or verbally, is for introduction purposes about our overseas network only as each entity is fully independent.