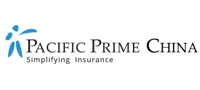 China health insurance: Pros and cons of local vs. international plans
Working abroad in China can be both a wondrous and daunting experience. In a land with such a rich culture and varied terrain, one can easily be captivated by the country's beauty and color. However, the environmental hazards that have come with modernization and challenges faced by those that are not fluent in Mandarin can certainly take a toll on China newbies. Perhaps this is no better exemplified than the Chinese healthcare system, where greatly varying levels of care and foreigner-friendliness can leave expats guessing as to which direction to go. On top of the issue of medical care, there is also the issue of payment. That's why it's good to have an overview of the pros and cons of both international and local China health insurance plans, which Pacific Prime China provides below.
China health insurance
Before getting into the pros and cons of each type of plan, it would be good to mention the pros and cons of insurance policies themselves. This gives us a good base of knowledge before we focus on the finer aspects of local vs. international health insurance.
Pros
Having private China health insurance allows for access to private healthcare facilities with doctors that speak languages from all over the world. If your medical Mandarin is far from fluent, this is going to go a long way towards helping put you at ease should you need to visit the hospital with a serious condition. After all, effective communication with medical professionals is a must when it comes to effectively addressing your own health needs.

Another advantage of accessing private hospitals in China is the shorter waiting times that are found there. This will ensure that you are not placed on a waiting list to receive treatment should the hospital deem it to not be an emergency. Private hospitals will treat you quickly and efficiently.

Finally, private hospitals, while they cost more for treatment, generally provide a higher quality of care for their patients. This is due to their possession of the latest medical equipment, as well as internationally trained medical staff.
Cons
Medical insurance isn't without its drawbacks, including the following:
Pre-existing conditions

Exclusions

Age limits
However, depending on your specific needs, there may be plans available that address these items.
Now let's dig into the differences between local and international China health insurance.
Local insurance
Pro
By far the biggest advantage of sticking with a local insurance plan is that it will always come with a lower price tag. Since medical costs are well controlled in China, insurers recognize that the risk to them when it comes to covering said costs are not as high. Comparatively, places like the United States and Hong Kong have some of the most expensive healthcare in the world. Therefore, if an insurance company provides global coverage, they are opening themselves up to greater risk, so they charge a higher premium.
Con
As alluded to above, local China health insurance plans only provide healthcare coverage inside of China. This means that if you were to travel anywhere outside of Mainland China's borders, you will not have any health insurance coverage with your local plan, and will have to pay for treatment out of pocket unless you secure a separate insurance plan. 
International insurance
Pros
Pretty much the main reason to purchase an international health insurance plan is the freedom of choice that it affords you. Not only can you travel to virtually any country worldwide in order to receive medical treatment, you can also choose any hospital or doctor worldwide as well. You will never have to think, "I wonder if they'll even treat me in this country," because you will always have proof that you are covered by a reputable global insurance company.

Another often overlooked feature of international health insurance plans is that you can take your policy with you no matter where you go. With local insurance plans, if you or your family decides to move outside of China permanently, you will have to purchase a new insurance policy in your new home country. Under this scenario, any conditions developed while on your local China insurance plan will likely be treated as pre-existing conditions by the next insurer, and coverage will not be able to be obtained in many cases. However, with an international plan, you can simply take your plan with you and still receive full coverage.

Finally, there are features that you can find in an international health insurance plan that are not present in local plans. For example, medical evacuation is included in international plans. This feature will relocate you to the nearest appropriate medical facility if the one you are in is ill-equipped to address your medical needs. If possible, you may even be able to be flown home for treatment. Many international plans also come with 24-hour customer assistance that will help you make medical arrangements when you are abroad. The assistance this service provides can certainly be invaluable.
Con
Again costs are higher when it comes to international health insurance. You do potentially get a whole world more out of your plan, but you need to make sure that an international health insurance plan is right for you. If you rarely travel, a plan with global coverage may be unnecessary. However, if you do find yourself outside of the country regularly, this type of plan may be ideal for you.
Regardless of which type of insurance is right for you, Pacific Prime China can help. We specialize in international health insurance plans that provide coverage both in your country of residence, as well as virtually anywhere else in the world. Of course, we also sell local plans that will address costs only in China for a lower premium. For more information, contact the helpful insurance advisers at Pacific Prime China today! They are standing by to answer any of your questions, provide you with plan comparisons from some of China's best insurance companies, and give you a free price quote.