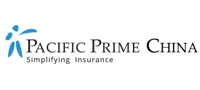 China health insurance: Local vs. international plans
Working abroad in China can be both a wondrous and daunting experience. In a land with such a rich culture and varied terrain, one can easily be captivated by the country's beauty and charm. However, pollution, language barriers, and rising costs can certainly take a toll on China newbies.
China's healthcare system perhaps exemplifies this the best, where greatly varying levels of care and foreigner-friendliness can leave expats wondering which direction to go. On top of the issue of medical care, there is also the issue of payment. Fortunately, this Pacific Prime China article provides an overview of international and local China health insurance plans.
The benefits of health insurance in China
Before we take a look at the pros and cons of local vs international health insurance plans in China, let's discuss the benefits of having a health insurance plan in general.
To begin with, having private health insurance in China makes it possible for you to access private medical facilities with doctors that speak various languages. If your Mandarin isn't fluent enough to speak about medical matters, this perk is one that will go a long way. After all, you don't want to visit a hospital with a serious condition without being able to effectively communicate your health needs.
Another advantage of accessing China's private hospitals is that they come with much shorter wait times. This will help you receive treatment at a much faster rate than if you were to be placed on a waiting list, which would happen if your case isn't considered an emergency. Private facilities can treat you quickly and effectively. Even though private hospitals cost more, they usually provide a higher quality of care due to having the latest medical equipment and internationally trained medical staff.
Medical insurance does have its limitations, however, such as pre-existing conditions, exclusions, and age limits. Fortunately, you can customize your health insurance plan to address your specific needs.
The pros and cons of insurance in China
Perhaps the biggest advantage of having a local insurance plan is that it is always the more affordable option. However, local insurance plans only provide coverage in China, which means you'll have to pay for treatment out of pocket if you go abroad without a separate insurance plan.
For this reason, many expats living in China prefer to purchase an international health insurance plan, which gives you freedom of choice that only money can buy. The following advantages are some of the key reasons why people spend more on this type of plan.
Choose your preference
Aside from being able to receive medical treatment anywhere in the world, you'll also be able to choose the doctor and hospital you are most comfortable with. This type of insurance takes away the stress of worrying whether you'll receive treatment in a certain country since you'll have proof that you're covered by a reputable insurer.
Worldwide coverage
Another feature of international health insurance plans that is often overlooked is that you can take your policy with you if you move countries. Local insurance plans will only cover you and your family while you're in China, which means you'll have to buy a new insurance policy once you relocate abroad. This also means that any conditions you developed while on your local insurance plan in China will be regarded as a pre-existing condition with your next insurer, making coverage difficult to obtain. With an international plan, however, it is globally portable. You can take your current plan with you and continue to receive full coverage.
Access more features
International health insurance plans offer features that are not present in local plans. For instance, international plans come with emergency evacuation, which is a feature that allows you to relocate to the nearest appropriate medical facility if the one you are in cannot address your medical needs. If possible, you may even be flown home for treatment.
Additionally, many international plans come with round-the-clock customer assistance that will help you make medical arrangements when you are abroad. The assistance this service provides can be invaluable when you need it most.
Even though costs are higher when it comes to international health insurance, you can get a lot more out of your plan, if you know how to choose the right one for your needs. For example, you probably don't need a plan with global coverage if you rarely travel. If you do find yourself outside of the country regularly, on the other hand, this type of plan may be ideal for you.
How Pacific Prime can help
Regardless of which type of insurance is suitable for you, Pacific Prime China is here to help. We can help you find both local and international insurance plans that will address your unique needs and is within your price range. Contact us for impartial advice or for a free quote today.
Download our Cost of Health Insurance Report and our latest State of Health Insurance Report for an in-depth look at the global health insurance sphere.
Disclaimer: Pacific Prime China solely represents, operates and manages locally regulated insurance products and services in the territory of PR China. Any references to Pacific Prime Global Company or Group, the international services, insurance products or otherwise stated written or verbally, is for introduction purposes about our overseas network only as each entity is fully independent.