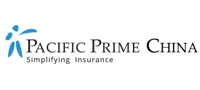 China's booming health insurance industry
The last 40 years of rapid growth has seen China rise to become the second-largest economy in the world with a population of 1.42 billion people. The country has fueled growth throughout the Asia-Pacific region, forming strong connections with neighboring countries and other economies around the world. Recently, the COVID-19 pandemic has taken the world by storm with an additional layer of challenge.
Nonetheless, strong economic developments in China have overtime increased the number of middle-class individuals and families. This increasing cohort is spending more on their healthcare, not only because they can, but because they look to supplement the current meager public health coverage from the government.
In this article by Pacific Prime China, we will look at the growing number of middle-class citizens, and review some of the reasons prompting them to secure private health insurance in China.
A rising middle class
A rapidly expanding middle class in China is triggering explosive demand for private health insurance.
According to an article by the South China Morning Post, as incomes continue to rise, many mainland residents will look beyond their norm for better quality health care than those provided by public hospitals. By securing private health insurance, they allow themselves to receive private healthcare that offers:
Easier ways to book appointments
Shorter waiting times
More attention from specialist doctors
Access to state-of-the-art equipment
Better treatments and medication
In China, the middle class is expected to grow from 100 million households to 200, with the demand expected to drive the market to 1.1 trillion yuan in 2020, from 241 billion yuan in 2015.
A report by the Boston Consulting Group and Munich RE states that the health insurance market will grow at an annual average rate of 35 to 40 percent by 2020.
Inevitably, it will be health insurance companies that will profit as they fill the gap between rising medical spending and insufficient public coverage.
Wang Xujin, from Beijing Technology and Business University, stated:
"As awareness of private insurance and demand grows, the market grows and so will the profitability of the insurance companies"
The rise of private health insurance
According to the Financial Times, health insurance has overtaken life insurance in China, as the fastest-growing insurance category in the industry. Several factors have contributed to this rise as we will discuss below.
COVID-19
All industries in China struggled under the immense challenge of the COVID-19 pandemic. Of course, the insurance industry is no exception. Numerous expats have also left the country because of the outbreak, city lockdowns, strict quarantine measures, and travel restrictions.
While the pandemic caused a slowdown in the sales of individual private health insurance, it's expected to trigger greater insurance awareness in China. Because of COVID-19, we will also see a faster uptick of new technology in the coming years.
Aging population
Despite the universal coverage to China's population, current public health insurance systems are insufficient to cover the costs incurred, especially for critical illness and extended inpatient care. The issue that we see here will become more severe as China's population ages.
It is expected that by 2050, one-quarter of the population will be 65 and over. Less active lifestyles, combined with environmental pollution are increasing the incidence of diseases like obesity, cancer, and chronic obstructive pulmonary disease (COPD).
More and more people are therefore resorting to securing private health insurance in China that covers them against the high costs of receiving treatment. The younger you are, the cheaper the premium unless you have a pre-existing condition. Not all plans are the same, so it is recommended to speak to a regulated insurance broker such as Pacific Prime China, who can review your situation and offer appropriate plans to consider.
Technology in healthcare
New technologies and processes are the most destructive force to hit healthcare and the health industry.
We live in a world where consumers are mobile and demand for better, direct care, and internet connectivity on mobile devices. This has prompted many insurance companies and technology firms to unite and supply the market with 'insuretech' services and products.
At the center of China's health care technology revolution are mobile phone apps that have grown over the past decade. As reported by Forbes, 802 million people in China are now actively using the internet, which is 57.7 percent of the population. What's most interesting is that 788 million people are mobile users, which is a staggering 98 percent of the country's total user base.
Mobile platforms are incredibly versatile, allowing users to easily streamline payments of medical expenses at hospitals, circumvent hospital waiting rooms, and connect directly with medical practitioners online.
A fine example is from one of Pacific Prime China's insurance partners, Ping An, which has a digital subsidiary called 'Ping An Good Doctor'. It provides a 24-hour one-to-one consultation with doctors and specialists through a dedicated mobile app (telemedicine). It is estimated that users will range between 300-500 million in 2019.
Such services are becoming widely available through insurance companies that offer private health insurance in China. Millennials, and expatriates in particular, in China, will greatly appreciate the level of support from tools and apps that makes securing private health insurance easier and simpler.
Private hospitals to meet demand
Seeking medical attention at a public Chinese hospital is not easy. It is common for patients to wait in line to take a number just to be allowed to book an appointment. Affluent individuals can avoid public hospital treatment by choosing to secure private health insurance as early as possible.
By speaking to an international health insurance broker, such as Pacific Prime China, you will be given a free quote and comparison of the different health insurance plans to meet your individual health needs and those of your family.
Tax subsidies and health
Due to the limitation of the public health system, the Chinese Government provides tax subsidies for individuals who purchase private health insurance.
Eligible private health insurance plans allow individuals to deduct up to RMB 2,400 per year from taxes paid for wages and salaries.
Effective since 1st July 2017, individuals have been flocking to secure private health insurance and make savings.
Health insurance companies in China
There is an endless list of health insurance companies in China that individuals, families, and businesses can check online. Moreover, foreign insurance companies are now allowed to own 100% of insurance licenses. Expect to see more foreign insurers enter the market in 2020, and stiff competition with local companies who have once dominated the market.
With so many more insurers available, choosing the right insurance plan can be daunting. Pacific Prime China is an established global insurance broker that is partnered with some of the finest health insurance companies both in China and overseas. As a reliable and committed broker, we focus on delivering local and international health insurance solutions as they tend to deliver better service standards and are compliant with local regulations.
Our dedicated insurance partner page presents all the health insurance companies we currently represent.
Other plans offered by Pacific Prime China
On top of providing private health insurance plans that are recognized globally, Pacific Prime China also offers the following:
Need more information?
For more reading material discussing the trends and developments of health insurance in China, our blog article page has a range of content covering expat, family, and group (corporate business) insurance.
We also provide free, downloadable material on our reports and guides page, which covers insurance-related trends including the:
Our helpful, knowledgeable, and understanding consultants are on hand to easily help you compare health insurance plans, provide impartial advice and guidance, and answer all the health insurance questions you might have.
Contact us today!
Disclaimer: Pacific Prime China solely represents, operates and manages locally regulated insurance products and services in the territory of PR China. Any references to Pacific Prime Global Company or Group, the international services, insurance products or otherwise stated written or verbally, is for introduction purposes about our overseas network only as each entity is fully independent.
Jimmy is a content writer who helps simplify insurance for readers interested in international private medical insurance. He is on a mission in Thailand to support locals, expatriates, and businesses by bring the latest news and updates to his Pacific Prime blog articles.

His expert view and wealth of knowledge on insurance can also be found in his blogs for China, Dubai, Hong Kong, and Singapore.