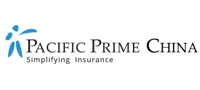 5 reasons why China's healthcare system will transform in the 2020s
As we turn to a new decade, China looks to continue its role as one of the global leaders for new technological innovations, social progress, and revolutionary business practices. When it comes to the healthcare sector, the Middle Kingdom is also fast becoming a global leader in pharmaceutical innovation and progressive healthcare legislation. In this article by Pacific Prime China, we will explore how China's healthcare system will transform in the upcoming years.
If you're an expat living in China, you can expect China's healthcare system to get cheaper, bigger, and stronger in the 2020s. Here are 5 reasons why.
1. Growing demand for quality healthcare
It's no surprise that China has one of the fastest-growing middle class in the entire world. In 2002, China's middle class only made up 4% of the population – today, it's a third of the entire population. Although still a minority in a rapidly developing country, China's middle-income population is already big enough to be the world's third-most populous country.
As China's economy keeps expanding, the middle class will likely continue to grow. Estimates put China's middle-class population at a whopping 550 million people by 2020. This growing middle class has led to a shift in consumer expectations on food, luxury, and most importantly, healthcare. Specifically, more Chinese people are calling for better-equipped healthcare services and more efficient drugs now than ever before, putting pressure on the Chinese government to reform the country's healthcare system.
Next, we'll explore how this public sentiment will be reflected in China's healthcare industry in the upcoming decade.
2. Massive investments in public hospitals
Public hospitals in China treat the vast majority of the Chinese population, and it often leaves a lot to be desired. Lack of staff and ill-equipped medical facilities have led to widespread misdiagnoses and low survival rates of deadly illnesses like cancer throughout the entire country.
However, this is all about to change as China has doubled its public hospital investment in the last five years to USD $38 billion. It's also set a USD $2.3 trillion target value for the healthcare industry by 2030, more than twice its current size. For patients, this means they can look forward to expanded and improved medical facilities in less than 10 years.
3. More open drug market
While most expats do not use public hospitals, we all want more international drugs that we're more familiar with. China's drug market has been opening up in the past few years, with even faster international drug approval procedures than in the US. To improve the efficiency of its drug approval procedures, China will increase the number of drug reviewers from 120 people in 2014 to 1,600 in 2020.
In 2018, China approved up to 40 foreign drugs, compared to only 3 in 2016. These are all signs of an opening healthcare market. So fasten your seat belts, expats. Foreign drugs are coming, and you'll soon be the one teaching your local colleagues about buying medicine in China, not the other way around.
4. Drastic cuts in drug prices
Not only will there be more international drugs, but they'll also become cheaper. Too good to be true? Let's see how China plans to pull this off.
The Chinese government is implementing its well-known move, telling foreign companies: "if you want to operate in our country, you'll have to follow our rules." In this case, China's saying to global pharmaceutical companies: "if you want access to our vast patient pool, you'll need to cut drug prices."
And it's working. Generic drug prices in China have plummeted, with many drugs costing only a fraction of their price in foreign markets. For instance, the price of Entecavir, a drug used for treating hepatitis B, now costs only RMB ¥17.36 compared to RMB ¥83.16 in the US. Recently, Chinese authorities have also been able to cut the average price of 70 drugs by up to 60.7% after negotiating with pharmaceutical firms.
From this initiative, China's branded and generic drug prices are now 24.82% lower than the median global drug prices, according to research by UK-based medical provider Medbelle.
5. Booming biotech start-up space
New biotech firms are starting to appear in China as the government provides extensive support for new companies in the healthcare sector, especially those in Shanghai, where the Zhangjiang Hi-Tech Park's Shanghai Center for Biomedicine Development is located.
Furthermore, venture capitalists are starting to recognize the growth potential of China's pharmaceutical market, leading venture capital funding for Chinese biotech firms to more than quadruple from 2016 to 2018, reaching a total value of USD $17.6 billion for the first time.
The rise of biotech start-ups means that medical innovations on new drugs that are manufactured locally will further diversify, giving consumers in China even more choice when they fall ill.
Together, these 5 developments are poised to transform China's healthcare system in the upcoming decade.
Discover more trends with Pacific Prime China
If you'd like to know more about the cost of healthcare and health insurance-related issues in China, feel free to contact our experts at Pacific Prime for consultation sessions at no charge. As Asia's leading health insurance broker, we know the Chinese health insurance market like the back of our hand, providing our clients with the best expat health insurance, short-term health insurance plans in China, and plans that cover for pre-existing conditions. If you're looking to find the most cost-effective plan out there, you've come to the right place. Let our experts help you today!
Disclaimer: Pacific Prime China solely represents, operates and manages locally regulated insurance products and services in the territory of PR China. Any references to Pacific Prime Global Company or Group, the international services, insurance products or otherwise stated written or verbally, is for introduction purposes about our overseas network only as each entity is fully independent.
Phuwit is a content writer who helps inform readers on insurance-related issues through writing articles, blogs, and more. Phuwit strives to produce quality content that makes insurance easier to understand for readers.

In his free time, Phuwit enjoys reading and playing badminton. He also loves a good cup of coffee.