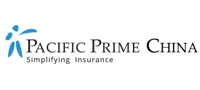 Chinese city aims for permanent health tracking post COVID-19
The city of Hangzhou has revealed plans to turn a health-tracking app that was used in response to the novel coronavirus into a permanent fixture. The app tracks a person's health and scores them based on several factors, such as the amount of alcohol they consumed and the number of hours they slept. In this Pacific Prime China article, we discuss how the Chinese city plans to implement permanent health tracking and what people have to say about it.
How does the health-tracking app work?
Different versions of the health-tracking app have been used throughout mainland China. The app displays a QR code with a person's virus status and can be used to establish the extent to which the person is permitted to move about.
The QR codes started to become popular during the height of the country's coronavirus outbreak. While they aren't as popular as they previously were, the codes are still being used to regulate whether a person can use public transport or enter a building. Some QR code apps use a color-based health code system. For example, red indicates that a person is a health risk and green means they can enter a building.
Some of the codes were based on an individual's travel history. If a person visited a high-risk part of China, for instance, their code might change color. Other codes were based on people declaring their own health status, where they traveled, and whether they experienced any symptoms. Even though the codes were initially seen as a response to the coronavirus outbreak, authorities in Hangzhou are now presenting a permanent version of the health-tracking system.
During the pandemic, governments have been gathering more data in an attempt to combat the virus. However, this behavior has caused concerns regarding increased surveillance continuing once the coronavirus is under control.
What does the proposed plan entail?
Proposals from the Hangzhou government involve giving individual health scores, which will be based on factors such as physical examination results, electronic medical records, and lifestyle choices. According to a screenshot of the code-based system, an individual's health score can be seen decreasing because they smoked cigarettes and drank alcohol. Conversely, the score increases when the person gets a decent amount of sleep and exercises.
However, exactly how the government would get a hold of such information or whether the app will even actualize has yet to be seen. Chinese media reports have suggested that authorities plan to have the app ready to launch by the end of July. According to the city's health commission, the proposed system would act as a post-pandemic "firewall to enhance people's health and immunity". The health code that Hangzhou's population of over 10 million is currently using for monitoring coronavirus-related activity operates via Alipay, a mobile payment platform.
The public's privacy concerns
Even though apps during the coronavirus outbreak have triggered concerns regarding privacy and a lack of transparency in how they work, people in China typically seem to have accepted them. But the push for a permanent version seems to be too much of a privacy issue for some when the pandemic is no longer a factor.
One response to the news mentioned that the boundary between public health and personal health ought to be reflected and that their health code should not be available for others to read. Other commenters mentioned that their habits have nothing to do with other people and that they felt they would have no privacy. Another commenter said they would get rid of Alipay on their device if the app became permanent.
Furthermore, others said they are afraid that insurance companies will use the information for tiered pricing. Similarly, some expressed fear that employers would use it to screen job applicants. Lawrence Li, a Chinese privacy advocator and tech commentator, said that citizens should be able to opt-in to the system to protect their rights. He added that people were willing to participate in the case of the COVID-19 coronavirus, but that making this form of data collection the "new normal" would be another story.
Surveillance in China
China has been using artificial intelligence to keep an eye on its citizens during the COVID-19 pandemic. Earlier this month, it was revealed that officials in China had installed security cameras outside people's homes in an attempt to prevent a second wave.
The pandemic has seen a rise in various surveillance methods in China, including amplifying the use of facial recognition in public spaces and increasing location tracking through people's mobile devices. With millions of street cameras present throughout China, it's evident that the country has been working on its mass surveillance network, which has been described as the most powerful facial-recognition system in the world.
With several cities ranking highly on the most-monitored list globally, those living in China probably won't be surprised if a permanent health tracker becomes reality. Whether or not they will tolerate it if that's what post-pandemic life in China has in store has yet to be seen.
Contact Pacific Prime
Whether you're looking for health insurance for expats in China or short-term travel insurance in China, Pacific Prime is happy to help with your insurance-related questions or concerns. Contact us for answers to your questions or to receive an obligation-free quote or plan comparison today.
Disclaimer: Pacific Prime China solely represents, operates and manages locally regulated insurance products and services in the territory of PR China. Any references to Pacific Prime Global Company or Group, the international services, insurance products or otherwise stated written or verbally, is for introduction purposes about our overseas network only as each entity is fully independent.
Jantra Jacobs is a content writer at Pacific Prime. On a typical work day, she writes and edits articles, guides and anything else word-related. She aims to produce content that is easy for readers to understand and enjoyable at the same time.

When she's not writing, she's likely searching for a new restaurant or cafe to try, reading or doing yoga.