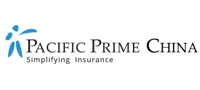 Chinese hospitals employ telemedicine to fight against COVID-19
In the wake of COVID-19, telemedicine has been playing a pivotal role in China's direct response to curbing the spread of the outbreak. The technology is being embraced by more people across China as they opt to stay at home in fear of the looming second wave of infections. Medical professionals and hospitals are utilizing this technology to help patients far away, needing medical assistance, and support. Compared to the mid-1980s when the country first began investing in the technology, 2020 proves to be a huge year for telemedicine and its adoption by medical hospitals to facilitate the delivery of healthcare.
In this feature by Pacific Prime China, we will touch on the key aspects of telemedicine, including what it is, its pros and cons, uses in China's healthcare system, and how health insurers are using this technology.
What is telemedicine?
Telemedicine allows you to discuss symptoms, medical issues, and more with a healthcare provider in real-time. By using this technology, you can receive a diagnosis, learn about the available treatment options, and get a prescription. Additionally, if deemed necessary by a medical practitioner (e.g. doctor or specialist), healthcare providers can even monitor readings from medical devices remotely to keep tabs on your medical condition.
There are three common types of telemedicine:
1. Interactive medicine: Also known as "live medicine", this is when the medical professional and patient communicate in real-time.
2. Remote patient monitoring: This allows specialists to monitor patients who use mobile medical equipment to collate data on biological measurements like blood pressure, blood sugar levels, plasma, antibodies, etc.
3. Store and forward: Providers of telemedicine services can share valuable patient health information with other healthcare professionals, specialists, academic researchers, and so forth.
What are the pros of telemedicine?
There are a number of advantages to using telemedicine. Here are some key points:
More convenient, accessible care for patients
Telemedicine naturally eliminates typical geographical barriers to access healthcare, allowing people no matter their medical condition to seek direct medical attention from the comfort of their home or place of residence. Distance is no longer a burden for healthcare services to reach patients in need. For emergency situations such as a stroke or heart attack, patients are still advised to seek medical attention at a local emergency department for treatment.
Reduce expenditure for both healthcare providers and healthcare
Telemedicine has the power to reduce costs for all parties, such as transport costs to hospitals, medical in-adherence, unnecessary emergency department visits, and medical resources at clinics, etc.
Increasing patient engagement
As health is at the core of everyone's mind during this pandemic, most people will want to use telemedicine to access healthcare swiftly and from the safety of their homes. This means more questions asked and answered, which fosters a stronger doctor-patient relationship. Overall, this can improve healthcare, as patients are more understanding of their health, and doctors are trusted more to deliver their medical expertise.
Good quality patient care
Although telemedicine isn't a replacement to direct doctor-patient care and treatment, it makes it possible for healthcare providers to follow-up with patients and makes sure everything is going well. Whether healthcare providers are using remote monitoring systems to watch over their patient's vital signs or participating in a video chat to answer medical questions after discharge from hospital – telemedicine is definitely the way forward to better care outcomes.
What are the cons of telemedicine?
As with all things good, telemedicine also has cons as mentioned below:
Requires technical training and specialist equipment
Telemedicine, depending on its use, will require specific training to optimize its impact and ensure that the technology yields the best outcome. A more extensive inpatient telemedicine platform that will be used by primary doctors and consulting specialists may require more training. The purchase of a telemedicine cart or various remote mobile health devices will require constant training to ensure the user knows how to operate and troubleshoot any problems that may arise during use. On the other hand, a secure video chat app requires less staff training and maintenance and usually requires the purchase of an application or webcam with a microphone.
May reduce in-patient interactions with doctors
There is debate as to whether telemedicine leads to interactions that are impersonal and limiting. Some doctors say they may struggle to clearly diagnose patients without a thorough physical examination. Although telemedicine has solutions to tackle these problems, poor judgment and indecisions are difficult to eliminate without seeing the patient in person. In reality, telemedicine should be used as an extension of a medical professional's services and not a replacement for a proper health checkup.
China's hospitals adopt telemedicine to battle COVID-19
During this global pandemic, China has strengthened its telemedicine services across major hospitals in the country. Examples of use are shown below:
In Guangdong province, the COVID-19 medical team holds regular online multidisciplinary consultation conference calls with experts in other cities across the country. This has allowed for faster transmission of important medical advice, learnings, and concerns. By linking up medical experts, knowledge and approved ideas can be implemented at a moment's notice.
In collaboration with specialists from West China Hospital, academics and researchers at Sichuan University have been able to view and discuss lung images of COVID-19 cases with physicians in Wuhan through a 5G telemedicine platform. The speed at which this is done is revolutionary and optimizes healthcare across the system.
The First Affiliated Hospital of Zhongshan University also offered multidisciplinary consultations with hospitals in Wuhan, where more than 30 experts in over 10 specialties engaged in discussions of the critically ill COVID-19 cases. Better diagnosis and actions have resulted from such engagements.
Doctors at the Xuhui Central Hospital in Shanghai started conducting online consultations via telemedicine early in 2020, thus creating a "cloud hospital". The public hospital was the first in Shanghai to be granted an internet hospital license. Dozens of doctors across multiple disciplines work in shifts at a cluster of cubicles equipped with computers. After a brief consultation, patients can receive medical advice and a prescription from doctors. Medications are ordered once approved and paid online before being delivered to patients free of charge. Interestingly, as well as calls for COVID-19, most e-consultations have been unrelated to the coronavirus symptoms.
According to the Director of Xuhui Central Hospital, Zhou Jian:
"As long as you have a mobile phone with an internet signal, you can communicate with Xuhui Cloud Hospital and even access healthcare services, including online consultations."
Xuhui Central Hospital states that the new service reduces the risk of COVID-19 infection. The online service works well for containing the outbreak, thus cutting off the transmission routines, and preventing cross-infection Additionally, Zhou Jian, went on to say:
" Especially while trying to contain the epidemic, patients of online clinics can avoid the trek, and queues at the hospital, etc."
Increased subscription to Ping An
One of the largest health insurers in China, Ping An, which launched the telemedicine platform 'Good Doctor' back in 2014, covers a wide range of services 24 hours a day and allows doctors to consult the health records of patients online. The platform combines different platform types such as fintech services for insurance, a healthcare marketplace, telemedicine, and more.
During the current COVID-19 outbreak, the platform reported an increase of 10 times in the number of newly registered users every day between January 22 and February 6, compared with the first 21 days of January. Its daily online consultations had also grown nine times on average over the same period.
2020 is likely to see a boom in the use of telemedicine in the health insurance industry, as many other insurers will look to increase its use, as led by Ping An.
What to expect after COVID-19
COVID-19 has changed China and the rest of the world in more ways than we could have ever imagined. One of its many disruptions to our normal routine is related to healthcare delivery. As social distancing forces people to stay away from others to keep themselves safe from catching the virus, telemedicine might be the only effective way to guarantee continued and regular medical care to people wherever they are.
Stay on top of health insurance trends with Pacific Prime China
As Asia's top health insurance broker, we are experts in individual health insurance in China, as well as medical insurance for expat families and senior health insurance in China.
Our experts can help you choose the best private health insurance company in China to meet your exact needs and budget. Contact us today to get impartial advice from one of our experts.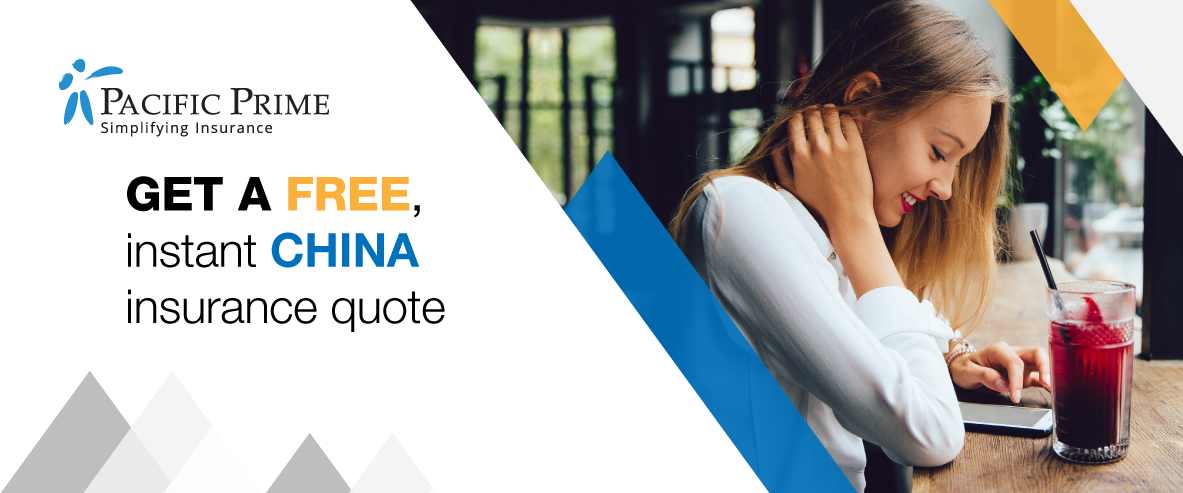 Disclaimer: Pacific Prime China solely represents, operates and manages locally regulated insurance products and services in the territory of PR China. Any references to Pacific Prime Global Company or Group, the international services, insurance products or otherwise stated written or verbally, is for introduction purposes about our overseas network only as each entity is fully independent.