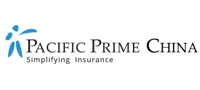 Chronic health conditions in China
By 2050, 330 million elderly Chinese citizens will be over the age of 65. If this current trend continues, China's population will peak at 1.44 billion by 2029. Not only will this be an economic problem, but we also expect that chronic health conditions will become increasingly prevalent.
In China, there is growing evidence that chronic diseases are the primary health issues in elderly populations. Chronic diseases, such as stroke, ischemic heart disease, and lung cancer, now represent the leading causes of premature death in China, according to a new scientific study. Compared to respiratory infections, road injuries, and neonatal disorders, these complex and often long-running diseases become expensive to treat, thus driving up healthcare costs.
In this exclusive article by Pacific Prime China, we will establish what chronic diseases are, and their impact on the aging population.
People in China are living longer, but with more chronic health conditions
As posted by South China Morning Post, life expectancy will continue to rise in China.
Due to multiple factors such as advances in technology, Government policies, individual wealth, and better healthcare in China, the elderly population is living life longer than their ancestors. But with the current lifestyle choices, we are seeing more chronic conditions arising, which present a burden to both the population and China's healthcare system.
What is a chronic health condition?
Chronic health conditions, also known as Non – Communicable Diseases (NCDs), are persistent in nature, and last for 3 months or more. Chronic diseases are the result of a combination of physiological, genetic, environmental, and behavioral factors.
According to the World Health Organisation, NCDs kill 41 million people each year and represents 71% of all annual deaths globally.
In China, there has been an increase in the number of chronic health conditions. In the nation of over 1.4 billion people, chronic diseases are replacing infectious diseases as the leading cause of early death. The shift stems from the lifestyle changes brought about by increased wealth, rapid urbanization, diets characterized by more meat and salt, less physical activity, and – last but not least – increased air pollution.
What types of chronic health conditions in China are on the rise?
According to the sources gathered by the Chinese Center for Disease Control and Prevention and the Institute for health metrics and evaluation, there is an increase in the prevalence of the following chronic health conditions:
Stroke

Ischemic heart disease

Tracheal, bronchus, and lung cancer

Chronic obstructive pulmonary disease

Liver cancer

Stomach cancer

Alzheimer's disease and other dementia

Hypertensive heart disease

Oesophageal cancer

Pancreatic cancer

Cirrhosis and other chronic liver diseases

Colon and rectum cancer

Chronic kidney disease

Diabetes mellitus

Breast cancer

Leukemia

Brain and central nervous system cancer

Other malignant neoplasms
Access medical help with chronic disease medical insurance
Currently, the cost of medical care in China is high and is likely to rise in the foreseeable future, especially within the private healthcare sector. The aging population will put immense pressure on healthcare services to provide long term care to treat the ailments of these chronic health conditions.
Therefore, those seeking protection against the medical treatment costs of chronic diseases that may develop in the near future should secure an appropriate health insurance plan in advance.
Otherwise, if an NCD was to arise before securing the plan, the chronic health condition will be deemed a pre-existing condition and in virtually all cases be excluded from the medical insurance plan.
Chronic diseases are long-lasting and require medical input over a substantial period of time. Without comprehensive insurance to help cover ongoing medical fees, the cost of treatment can add up quickly and become a financial burden for individuals and their families.
Secure comprehensive health insurance with Pacific Prime China
At this very moment in time, your priority should be to secure medical insurance with coverage in China.
This will not only allow you to get yearly check-ups but also offer further protection and maximum financial coverage in case you develop any chronic health conditions.
Empowered with over 19 years of experience and nine offices situated across the world, Pacific Prime China is a reputable insurance brokerage dedicated to simplifying insurance for its clients.
Not only do we endeavor to support and offer expatriates tailored individual health insurance and health insurance for their families during their stay in China, but we also offer plans that help cover them internationally too.
Feel free to contact our team at Pacific Prime China for impartial insurance advice, an obligation-free quote, and/or a plan comparison.
Disclaimer: Pacific Prime China solely represents, operates and manages locally regulated insurance products and services in the territory of PR China. Any references to Pacific Prime Global Company or Group, the international services, insurance products or otherwise stated written or verbally, is for introduction purposes about our overseas network only as each entity is fully independent.
Jimmy is a content writer who helps simplify insurance for readers interested in international private medical insurance. He is on a mission in Thailand to support locals, expatriates, and businesses by bring the latest news and updates to his Pacific Prime blog articles.

His expert view and wealth of knowledge on insurance can also be found in his blogs for China, Dubai, Hong Kong, and Singapore.