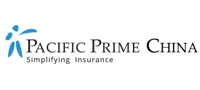 Coronavirus (COVID-19) – China's color-based health code system
Earlier in February, the Chinese government combined mobile technology and big data to establish a color-based health code (or QR code) system. The purpose of the system was to track and monitor people's movement in order to curb the spread of the coronavirus. After three months of use, the health tracking system has now evolved into a national network. The initiative was first introduced by officials in the eastern city of Hangzhou (Zhejiang province), and has since been adopted by more than 200 cities across the country.
The QR code system is a familiar sight at entrances to workplaces, public transport like the subway, airports, and other public facilities that require people to show their health status. But what is this health system, how does it work, and what are the concerns that have arisen? This feature by Pacific Prime China has the answers.
What is the QR code system in China?
The QR code system assigns users to one of three colored QR codes – green, yellow, and red. A green code shows the user is not under quarantine and can move freely, but users with yellow and red codes must quarantine themselves at home or place themselves under supervised quarantine at medical facilities.
The health code serves as evidence for people to enter or exit the public place, and is necessary proof to return to work and school. In addition, enterprises and communities can classify citizens based on the color of the health code to carry out correct controlling measures and maintain vigilance in public areas.
Tech companies provide support for the system
The QR code system works on Alibaba's mobile payment app 'Alipay' and Tencent's messaging app 'WeChat', as they are ubiquitous throughout China. At the end of 2019, WeChat had 1.16 billion monthly active users or roughly 82% of the population. On the other hand, AliPay had around 900 million users across China, according to the New York Times. Together, these apps give users access to the system by allowing them to easily sign up.
For individuals who do not have smartphones, such as the elderly or young children, their national identification number can be given to others they trust to check their health code status. This is particularly useful for families living together under one roof.
How does the QR system work?
To obtain a health code, users have to fill in their personal information, including their name, national identity or passport number, as well as their contact number on the sign-up page embedded in the mobile apps.
Once their personal details have been verified, they are then asked to report their travel history and whether they have come into contact with any confirmed or suspected COVID-19 patients in the past 14 days. A health screen is also completed with the users ticking the boxes for any symptoms they might have, including:
Fever
Fatigue
Dry cough
Stuffy nose
Runny nose
Sore throat
Diarrhea
Once all the information has been collated and checked by the authorities, each user will be assigned a QR code in red, yellow, or green.
According to the South China Morning Post, the status of the user's color codes is refreshed at midnight daily. This is sensible as the situation for each individual can change on a daily basis.
How does the system prevent the spread of infection among users?
The health code system has many functions. Other than showing officials the user's health status, the system also links to a database that officials can monitor carefully. So, say, if an individual's health status changes and scans the QR code when traveling (on the subway, for instance), are instantly alerted and can backtrack where the patient has been and identify people who have been in contact with that individual.
What to be aware of when using the system
As with all innovative products of technology, nothing is perfect. According to Secure Thoughts, the QR code system, which was only initiated a few months ago, has experienced some teething problems. Some of these include users being assigned the wrong color code and the system not being accepted in another province.
Another concern is the database of each local government. Although the QR codes all come in the three colors and are developed by the same internet companies (Alibaba and Tencent), they are based on different COVID-19 databases set up by local authorities. Officials may find comparison and use difficult if not negligible because different local governments might have different standards for assigning the colors.
Central government addresses the issue of uncertainty
To address the issue of local governments taking different actions based on the interpretation of their data, the central government has launched a national epidemic prevention code as a point of reference. It also uploaded a nationwide database of confirmed and suspected COVID-19 cases and their close contacts on a centralized platform, according to CNN Business. The aim has been to encourage local governments to recognize other health codes through data sharing. Hopefully, such action will increase transparency and better control of the data gathered.
Follow Pacific Prime China for the latest on COVID-19
As Asia's top health insurance broker, we are experts in individual health insurance in China, as well as medical insurance for expat families and senior health insurance in China
Our experts can help you choose the best private health insurance company in China to meet your exact needs and budget. Contact us today to get impartial advice from one of our experts.
Disclaimer: Pacific Prime China solely represents, operates and manages locally regulated insurance products and services in the territory of PR China. Any references to Pacific Prime Global Company or Group, the international services, insurance products or otherwise stated written or verbally, is for introduction purposes about our overseas network only as each entity is fully independent.
Jimmy is a content writer who helps simplify insurance for readers interested in international private medical insurance. He is on a mission in Thailand to support locals, expatriates, and businesses by bring the latest news and updates to his Pacific Prime blog articles.

His expert view and wealth of knowledge on insurance can also be found in his blogs for China, Dubai, Hong Kong, and Singapore.