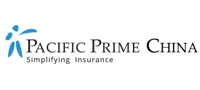 The complete guide to coronavirus health insurance in China
Let's be honest, these aren't the best of times for expats living in China. The coronavirus (Covid-19) outbreak means that it's virtually impossible to go anywhere without a face mask. To make things worse, if you are infected, treatment for the virus could take weeks or even months.
This is why many insurers in China have started to offer coronavirus health insurance plans that will cover the treatment costs of the diseases. In this blog by Pacific Prime China, we will give you a complete guide to buying coronavirus health insurance in China.
Chinese insurers are rushing to provide coronavirus health insurance plans
If you are looking for a health insurance policy that covers coronavirus treatment, you're not alone. Since January when the outbreak started, there has been a rapid increase in the number of people wanting to purchase health insurance policies that provide coverage for coronavirus treatment in China.
This has led many health insurance providers in China to push out products that are catered to battling the virus. For instance, the following insurers have all included coverage for Covid-19 treatment in their existing health insurance plans:
China Life
China Pacific Insurance
Ping An Insurance Group
Zhong An Online P&C Insurance Co
This move by the insurers is also heavily backed by the Chinese government. State authorities are assuring insurers that they will fast-track the approval for new coronavirus health insurance products to quickly meet the demands of consumers within the country, Reuters reported.
Are coronavirus health insurance packages expensive?
To lower premiums and make health insurance more accessible to the public, China's Banking and Insurance Regulator (CBIRC) recently adjusted the rules for health insurance, which could help lower premiums by 3% to 5%.
With that said, whether health insurance will be cheaper for you will depend on the specific plan you are looking to purchase. While some plans may see their premiums slightly decrease, other plans may become more expensive as coronavirus treatment coverage gets included in the list of benefits.
Furthermore, the range of available health insurance plans in China is likely to increase in the upcoming years. In 2019, health insurance accounted for up to 23% of total life insurance premiums in China, increasing dramatically from only 8% in 2003.
The expanding medical insurance market in China means that expats will now have more options to choose from when looking to purchase a plan.
Will more people be buying health insurance in China?
Demand for health insurance usually reflects the demand for healthcare services in a given country. When it comes to China, it is undeniable that the demand for healthcare has spiked due to the novel virus. This will inevitably lead to a rise in the demand for health insurance products in the country.
"There is no doubt that awareness of insurance will significantly increase in the near future. Customers will be more understanding of the need to buy these products as opposed to in the past," said Sam Radwan, President of CEO at Enhance International, a consulting firm which advises China's top insurers, Reuters reported.
Ping An Insurance Group, China's leading insurance provider, stated that while life insurance has been adversely disrupted by the virus, there has been a tenfold increase in registrations for its online health consultation service.
These sources indicate that since January, interest in health insurance products in China has soared.
How do I find the best coronavirus health insurance plan in China?
With more coronavirus health insurance plans being available in China, it's important that you compare and properly assess all your options before making a purchase. Doing so will ensure that you'll end up with the most valuable plan which fully addresses your medical needs.
When comparing health insurance policies, you should be asking the following questions:
1. What are the coverage benefits?
First, you should compare the coverage benefits of different plans. The key here is not to choose the plan with the most benefits, as you do not want to be paying expensive premiums for benefits that you'll never use. Instead, choose a plan with a benefits package that best fits your medical needs.
2. What are the exclusions?
When it comes to insurance, having an eye for detail is essential. Check to see what situations or illnesses are excluded from the plan's benefits coverage. If an illness which you suffer from is excluded from the plan's coverage, then it might not be the right plan for you.
3. Does the plan offer guaranteed renewability?
Guaranteed renewability is extremely important for any expat in China. This is because, without guaranteed renewability, the insurer can cancel your plan's yearly renewal after you've reached a certain age or after you've developed a chronic illness. With guaranteed renewability, you'll be insured regardless of the circumstances, given that you continue to pay for premiums.
4. How expensive are the premiums?
Comparing premiums between different plans can potentially save you a lot of money. By making premium comparisons, you will be able to find a plan that best suits your budget.
5. What is the insurer's reputation like?
The attractiveness of a plan isn't the only factor you need to consider. The insurer's ability to quickly access claims and provide quality customer service is equally important. Choosing the best insurer on the market will allow you to avoid any further problems or disputes down the line.
6. Which hospitals are part of the insurer's network of providers?
Finally, check to see which hospitals in China are part of your insurer's network. If the hospital you prefer visiting is not in the insurer's network of providers, then you will have to manually file claims to your insurer every single time you visit the hospital. Hence, it's best to choose an insurer with a wide network of providers so that you can benefit from direct billing services during your hospital visit.
Let an expert help you find coronavirus health insurance in China
Comparing different health insurance plans in China can be extremely difficult, especially when many insurers do not cater their services to English speakers. Furthermore, looking through hundreds of health insurance plans can be very time-consuming for someone who simply wants coronavirus protection while living in China.
This is where Pacific Prime comes in. We are a global health insurance broker with over 20 years of experience providing private health insurance to clients from all over the world. With the help of our experts, you'll be able to compare hundreds of different health insurance plans without having to do any tiring research.
If you have any further questions about getting coronavirus health insurance in China, feel free to contact our team of experts for a free consultation and price comparison quote today!
Disclaimer: Pacific Prime China solely represents, operates and manages locally regulated insurance products and services in the territory of PR China. Any references to Pacific Prime Global Company or Group, the international services, insurance products or otherwise stated written or verbally, is for introduction purposes about our overseas network only as each entity is fully independent.
Phuwit is a content writer who helps inform readers on insurance-related issues through writing articles, blogs, and more. Phuwit strives to produce quality content that makes insurance easier to understand for readers.

In his free time, Phuwit enjoys reading and playing badminton. He also loves a good cup of coffee.