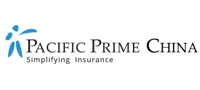 Our latest Cost of International Health Insurance Report 2019 is here!
We're pleased to announce that Pacific Prime's 2019 Cost of International Health Insurance is now available for download! In the newest edition of our annual report, we take a close look at the average cost of international health insurance across the globe in 2019. Covering 100 countries, the report identifies key health insurance drivers in China and around the world.
In this Pacific Prime China article, we'll briefly go over the report's key findings. You can also click here to download your free copy now.
About the 2019 Cost of International Health Insurance in China Report
The annual Cost of International Health Insurance Report from Pacific Prime provides a comprehensive look at the cost of International Private Medical Insurance (IPMI) – a popular health insurance option for expatriates – for individuals and families in as many as 100 countries.
In 2019, an impressive 97% of countries covered in the survey experienced an increase in premiums for individuals and families. China came in at 11th place in the top 20 most expensive countries based on the cost of international health insurance for individuals. The country witnessed a 7% decline from the USD $4,633 in 2018, with an average cost of USD $4,324 in 2019.
Similarly, China ranked 7th based on the average cost of international health insurance for families. It experienced a 3% drop from the previous year, with an average cost of USD $13,422 in 2019.
The report also highlights the key drivers of health insurance costs across the globe. What's more, we have taken a closer look at the most significant key findings from 2019's premium rankings, including the correction of premiums in China.
What's driving the cost of health insurance in China?
The key drivers behind China's current state of international health insurance premiums are that insurers are finding it easier to differentiate between low- and high-cost providers. Additionally, new regulations set by the government are impacting medical costs as well.
China's correction phase
After years of increase, China is currently facing what is being called a "correction" phase. Some prominent insurers in the country did not increase their premiums in 2019, while others even reduced their premiums. As a result, both individual and family premiums went down as well.
One of the large-scale trends related to the correction is that insurers have gotten better at recognizing high-cost providers, which has made it easier to separate the hospital networks. Since insurers can now offer coverage at regular private clinics and exclude high-cost providers, they are able to provide a much more affordable plan.
New regulations
Another possible reason behind the correction of China's premiums is that the government has taken away the 15% mark-up on drugs in public hospitals in an effort to control medical costs. The government has also issued regulations to reduce the number of intermediaries involved in pharmaceutical and medical distribution to just two, which further reduces medical product costs.
Key drivers influencing international health insurance premiums globally
One of the benefits of surveying 100 countries is that we can recognize the global health insurance trends of the year. One of the key trends that stand out in 2019 is that global IPMI premiums are rising. 97 out of the 100 countries in our report saw an increase in average IPMI premiums. Based on our analysis, the following key drivers are behind the trend:
Increased demand for international quality private care – The growing middle class in different regions, along with aging populations in several countries, has resulted in a greater demand for high-quality healthcare.
Increased cost of healthcare – Chronic diseases continue to rise in numerous areas of the world. The air pollution issues affecting countries in the Asia Pacific region are resulting in more respiratory problems, while unhealthy eating habits are contributing to the rise of obesity in children. As these diseases rise, so does the global average medical trend rate.
Increased regulation – The introduction of mandatory health insurance and increased regulations regarding data privacy in more countries are factors affecting the average IPMI premiums on a global scale.
Increased challenges with fraud regulation – More and more insurers are turning to technology to fight against fraud, which could increase premiums initially. With that said, premiums are likely to go down when medical insurance fraud drops.
The rise of insurtech – Insurtech, which is a term used to describe insurance technology, grew at a rapid pace in 2019. It offers new opportunities for loss prevention and cost savings.
Get your free copy of the 2019 Cost of International Health Insurance in China Report today
The previous information is only a brief summary of our report. If you're still interested in learning more about our key findings and analyses, you can download our report for free. If you'd like to find out more about international health insurance or receive an obligation-free quote, contact our team of expert advisors at Pacific Prime China today.
Disclaimer: Pacific Prime China solely represents, operates and manages locally regulated insurance products and services in the territory of PR China. Any references to Pacific Prime Global Company or Group, the international services, insurance products or otherwise stated written or verbally, is for introduction purposes about our overseas network only as each entity is fully independent.
Jantra Jacobs is a content writer at Pacific Prime. On a typical work day, she writes and edits articles, guides and anything else word-related. She aims to produce content that is easy for readers to understand and enjoyable at the same time.

When she's not writing, she's likely searching for a new restaurant or cafe to try, reading or doing yoga.