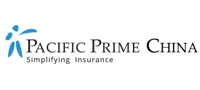 Disaster insurance and your business in Asia
Why did you open a business in Asia? Well, like many investors and entrepreneurs around the world, you probably noted the potential of the region for its production capacity, quality workers and favorable policies for business ownership. Not only these, but as far as burgeoning markets go, Asia is developing at a rate that has shown the world it will continue to be an area full of opportunity for companies that can appeal to the people of the various nations in the region, which is especially true for China, as it is on track to become the world's largest sovereign economy within a few decades. There's another trend in Asia, however, that should give potential investors pause: This one region fell victim to a very large portion of worldwide economic losses caused by disasters! What does this mean for your business, and what can business owners in Asia do to protect their companies? We discuss the topic of disaster insurance here in more detail.
Disaster insurance by number
Asia is the world's largest continent. It takes up 30% of the total land area of the planet. (57.3 million square miles to be exact.) However, the percentage of burden the region's economy has taken as a result of disaster is disproportionate to this figure. In 2016, of the 327 separate disaster events around the world (191 natural disasters and 136 man-made), Asia accounted for 48% of economic losses globally, to the tune of USD 83 billion. In 2015, Asia accounted for over half of the world's disasters, with 16,000 lives lost and over USD 45 billion in damage. In addition, Asia is remarkable due to its population. The continent is home to 60% of the world's human population, which may account for some of the reason that disasters result in such large economic losses here. Indeed, over 700 million people in Asia live in cities labeled to be at 'high' or 'extreme' disaster risk.
The most notable major disaster that occurred in Asia in 2016 was a 7.0 magnitude earthquake that occurred in Southern Japan in April of that year. However 2015 saw its share of calamity as well, including a huge earthquake in Nepal, massive explosions and fires in China, floods in India  and typhoons hitting the Philippines. Even this year, we have already seen devastating flooding in Thailand in January. All the while, Vietnam has been going through a drought over these past few years, as the El Nino effect has led to dry weather in the country.
To be sure, Asia is ripe with causes for disasters, so a healthy amount of caution from those deciding to base all or part of their business operations in the region is understandable.  So how can businesses best protect their interests in Asia? There are a number of different disaster insurance products out there to look after businesses in the region.
Partner with protection pros
For business owners operating in a single country, you can chose to be insured with local insurance companies, but if you have a multinational corporation you can avail yourself of insurers with a global reach. Furthermore, when it comes to protecting your company from disaster, there are a few types of disaster insurance that are of paramount importance:
Property insurance
Also known as building insurance and contents insurance, it can really pay to protect your company's property in Asia. This type of insurance coverage is quite versatile, as it protects your property from an array of different types of damage. Whether it's fire, theft and vandalism, wind and storm damage, earthquakes, explosions, frozen pipes or water damage, any damages incurred can result in the repair or replacement of your property. When insuring a building, a property insurance policy may even cover garages, patios, sheds or other features found on your grounds, but be sure to clarify this with your insurer before assuming what will be covered. Floods may or may not be covered depending on the risk of flood where your property is located. Due to this, additional flood insurance may need to be purchased.
If you take out a mortgage on an office building or other facility, it is very likely that the lender will require that the building be covered by disaster insurance, so be sure that you remain in compliance with the terms of the contract.
Business interruption insurance
Okay, so a disaster happens and you're being compensated for the repairs to your business. The problem now is that you basically have to shut your whole operation down while they are being performed. What's more, not only is there no income coming in due to the shutdown, but you still have overheads to worry about. This is where business interruption insurance comes in! This insurance will ensure that you are still able to pay your bills and cover your obligations to employees and other business partners if your business operations have significant downtime.
Business interruption insurance does not only apply to problems at your particular business, either. If a key distributor or customer has major damage that affects your business in a major way, the insurance can still kick in and help you weather the storm.
Third party liability insurance
Speaking more to man-made disasters, it's possible that your company could even find itself responsible for the creation of a disaster. You really never know what could happen. After all, the owners of the warehouses in Tianjin that exploded in August, 2015 that led to over 150 deaths and almost 800 injuries did not expect chemicals that they were storing to cause a reaction that caused the incident, but that made them no less culpable for the result. In order to make sure that potential damages that might be caused by your business don't bankrupt your company, you will want to have a high quality third party liability insurance – also known as public liability insurance – policy in place.
In China, as in many other nations, it is compulsory for businesses to own a certain level of third party liability coverage to remain in line with government regulations. These plans will come with a maximum amount of benefits that they will pay out, so make sure that your plan will provide enough coverage for the most rationally plausible issues that you could run into with regards to third party liability.
Other points
While the insurances mentioned above are crucial for businesses in Asia that want to insulate themselves from the costs that both natural and man-made disasters can bring, there are others to consider as well. Businesses with vehicles will no doubt need to have at least third party liability insurance on them, and comprehensive insurance to ensure that the vehicles can be replaced if they somehow get wrecked. Also, don't forget your employees. While it may or may not be required that you provide your employees with medical insurance in the country in which your business resides, providing comprehensive benefits will keep your company competitive when trying to hire top level talent.
In order to find out more about the various disaster insurance plan types listed above, contact the helpful insurance experts at Pacific Prime China. They are standing by to provide you with answers, find out about your specific needs, and provide you with plan comparisons and price quotes from major insurers in Asia where appropriate.
Disclaimer: Pacific Prime China solely represents, operates and manages locally regulated insurance products and services in the territory of PR China. Any references to Pacific Prime Global Company or Group, the international services, insurance products or otherwise stated written or verbally, is for introduction purposes about our overseas network only as each entity is fully independent.
Latest posts by Travis Jones
(see all)