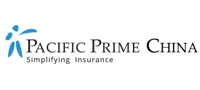 Does your health insurance cover skin disorders?
March and April mark the change of weather from spring to summer. While we are ready to embrace high temperature and humidity levels in the next season, it is much more difficult for patients with skin diseases, such as eczema, dermatitis, hives, and psoriasis. These skin conditions are particularly frustrating and agitating for the patients because the recurring symptoms like itching, swelling, and sometimes blisters, can greatly affect one's quality of life. Today, this Pacific Prime China article divulges the most common skin disorder and how the right insurance plan can help you battle with such conditions.
When do skin allergies occur?
Skin allergies take place when one's immune system reacts to normally harmless substances that the body ingests or comes into contact with. While these allergies usually cause mild discomfort, they may also be life-threatening in serious situations, such as resulting in a sharp drop in blood pressure.
While there are no official statistics on the number of skin allergies in China, experts say China, like many other developed countries in the world, is also facing a surge in skin allergy patients. There are a number of factors that can be to blame:
The hot and humid weather

Hugely diverse diets with low nutritional value

Age

Residence conditions

Pet ownership

Breast-feeding

Passive smoking
Apart from the aforementioned factors, spring and autumn are usually the times when skin disorders are more prevalent as there are more allergens like pollen from catkins, seeds, pet hairs and waste in the air. Besides, a modern lifestyle which includes using chemical products used in daily life and for pets at home may contain potential allergens, which also contribute to the development of skin diseases.
Some experts assert that increasing hygiene give rises to allergies since microbes which could help people develop defenses against bacteria and viruses are eliminated.
Professional treatments instead of hormone-based medications
Research by the China Medical Association has shown that only about 12 percent of patients with fungal diseases in Shanghai were treated appropriately. Conversely, a large proportion of patients opt for hormone-based medications, immunosuppressants or other inappropriate treatments instead of consulting a doctor.
Continuous public education is necessary so that patients can prevent and treat diseases effectively.
Can health insurance cover skin conditions in China?
The answer to this question rests on which type of health insurance you are now holding. While most outpatient benefits cover visits to GPs or family doctors for skin disorders check-ups, it would require a separate benefit to include the costs of seeing a specialist dermatologist. Another point to note is that patients with existing skin conditions may find that new insurers will categorize the ailments as pre-existing exclusions.
If you are not sure whether your insurance covers skin conditions, read the fine prints of your policy carefully or consult your insurance agent/broker. Usually, the insurance provider will assess whether you'll require ongoing treatment/medication and the seriousness of the disorder. Only treatments deemed "medically necessary" by medical professionals will be covered.
How can I obtain adequate coverage to cover skin disorders?
If you are looking to get a health insurance plan to address the costs of treating skin disorders, other than reaching out to major insurers on your own, you can also choose to engage the service of an established insurance brokerage.
With over 19 years of experience and nine offices across the world, Pacific Prime China is a leading insurance broker that specializes in international health insurance and employee benefits solutions. Equipped with close work relationships with major insurers around the globe, our team of experts have solid experience in selecting, managing, and implementing insurance solutions for our clients. Dedicated to the goal of simplifying insurance, we can turn obscure insurance jargons into easily digestible layman's terms.
Contact us today for impartial insurance advice, an obligation-free quote, and a free plan comparison!
Disclaimer: Pacific Prime China solely represents, operates and manages locally regulated insurance products and services in the territory of PR China. Any references to Pacific Prime Global Company or Group, the international services, insurance products or otherwise stated written or verbally, is for introduction purposes about our overseas network only as each entity is fully independent.
Anthony Chan is a content writer at Pacific Prime. He's responsible for writing, translating, and editing articles, guides, infographics, leaflets, as well as other resources for Pacific Prime and Kwiksure.

When he's not working, he's usually on the hunt for great restaurants, playing badminton, and writing screenplays.
Latest posts by Anthony Chan (see all)