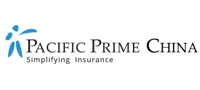 Your guide to evaluating health insurance in China
It can be a nightmare for an expat to navigate through China's very different healthcare system. Medical costs can run high, and your experience with the Chinese healthcare system also varies significantly depending on the region you live in. How do you evaluate the expat health insurance options in China to find the best plan for your needs? With over a decade of experience, our insurance advisors at Pacific Prime leverage their strong partnerships with major insurance companies to help you find the perfect plan.
Read on for tips on finding the right private health insurance plan!
Healthcare systems in China
Before comparing expat health insurance plans, it is essential to first understand China's three-tier healthcare system: what options are available and how do you access the medical services you need? This section gives a quick overview of the healthcare services available in China. You can also see our detailed comparison of the types of healthcare institutions here.
Public hospitals
Run by the government and open to all, expect long waiting times at these public facilities. Compared to the hospitals in the West, the hygiene level at public hospitals in China leaves much to be desired. Here, the medical staff generally don't speak English, so the majority of expats prefer to seek treatment elsewhere.
However, there are V.I.P. wards available in major cities for those who are willing to pay a higher price. Medical staff there are fluent in English and the queue is much shorter.
Private hospitals
Available for both traditional and western medicine, private hospitals operate much like the public hospitals in China – though they are much less crowded and equipped with up-to-date medical technology. Staff are friendlier and fluent in English. Again, you may only find private hospitals in metropolitan cities, such as Beijing, Shanghai, Guangzhou and Shenzhen.
It's important to note that the cost of treatment in a private hospital can sometimes double that of the cost in the public hospitals.
International hospitals
You can expect excellent attention, and a quality of care that matches what you are accustomed to back home. Most staff are expats themselves or have been educated overseas and can speak fluent English in these hospitals. As a result, you can be sure to get a smooth healthcare experience. Booking an appointment can be a fruitless endeavor in public hospitals, but it is extremely easy at international hospitals.
International hospitals are frequented by expats. However, their prices are exorbitant at times.
Types of health insurance in China
There are several main types of health insurance available in China. However, not everyone has access to them. Most of the public facilities require paying out of pocket first, and later filing claims with insurers. This can be incredibly upsetting if you have to foot a sky-high bill for your unexpected surgery. This is why we highly recommend securing private health insurance before relocating to China. Here, we will take a look at the major health plans available.
University health insurance
Available to those who are working or studying at Chinese universities, university health insurance only covers treatment at your university hospital. Unfortunately, university hospitals are incapable of treating the majority of illnesses. They will typically send you to an authorized public hospital where you pay first, then file a claim at your university later.
Public health insurance
Available to Chinese nationals and expats residing in specific regions of the country, public health insurance plans only cover expenses at public hospitals. Costs at the public hospitals are cheap under this social insurance plan, but beneficiaries will need to pay out-of-pocket first before filing the claims with their insurers. However this insurance plan is rife with gaps and there are multiple medical procedures not covered in the plan.
Employees typically contribute 2% of their salary, with the employer contributing another 6% of the salary. Self-employed individuals can also benefit from this insurance, but must make all contributions.
International health insurance
Most expats opt for private international health insurance plans in China. Despite being the most expensive of all plans, it covers both international hospitals and certain private hospitals. In other words, this is the way to go if you are interested in experiencing the same standards of service you are accustomed to back home. In major cities, such as Shanghai, Beijing, Shenzhen, and Guangzhou, the direct-pay option is available in many international private health insurance plans. In other words, hospitals can send your bill directly to your insurers.
We recommend a flexible plan for expats living in China. Whether you are a healthy individual or one with a preexisting condition, it is reassuring to have your medical bills paid for in case emergencies happen.
How to evaluate the features of a health plan in China
With hundreds of private expat health insurance out there, how do you choose the right one? Of course, our expert advisors at Pacific Prime are always happy to answer any questions you have. To simplify the process, we created a handy infographic for you to refer to when evaluating insurance plans.
It is essential to take your priorities into consideration when selecting a plan. Below are three important categories most clients focus on.
The price
For most people, this is one of the major deciding factors on whether or not you will invest in an expat health insurance plan. There are two numbers you should take note of: premiums and deductibles. Premiums is the amount of money you have to pay for your insurance policy. Deductibles is the amount you need to pay for care before an insurer will start covering your bills. Sometimes this amount is also included in your premium.
Consider a plan with a higher deductible if you are a financially stable, healthy individual who doesn't need to see your doctor on a regular basis. This reduces your premium and saves you money.
However, if you are unsure or visit the doctor regularly, a premium with a lower deductible would be wiser. In a country with a potentially high healthcare cost, a lower deductible may offer you peace of mind too.
The level of cover
Next, figure out what kind of protection you are looking for. Most expat health insurance plans offer several levels of cover or a combination of the options below.
Inpatient/hospitalization plan is the minimum plan any expat living in China should get. It covers the most expensive medical events you are likely to face.
Outpatient plan covers the costs of regular doctors' visits for minor ailments and illnesses that do not require you to stay in the hospital overnight.
Additional plans could include dental, maternity, and optical depending on your needs.
It's important to note that many insurers offer a direct-billing option with their network of hospitals. This is the difference between your insurer paying upwards of ¥200,000+ for an unexpected stay at the hospital overnight or having enough resources to pay for it yourself first.
Your priorities
Of course, depending on your situation, you may require a different plan than your friend's. For instance, a young expat couple in China looking to start a family may be interested in having maternity cover. If you are dealing with a pre-existing medical condition, you will need that coverage as well.
Why should you work with an insurance broker?
Insurance brokers help you narrow down the hundreds of insurance plans out there into personalized options. This is crucial, especially if you are new to the specific insurance market. Brokers act as the intermediary between the customer and insurance company who helps people choose the most suitable insurance policy. They also mediate between insurance companies and policy holders.
Here are two main reasons why you should work with an insurance broker:
Free advice. An insurance broker does not work for any one specific insurance company. Rather, we work with multiple insurance companies and charge commission for each customer we refer to them. This means we are committed to providing good service and finding the best plan for you.
We have more sway when it comes to negotiating with insurance companies given our close partnerships with them. We will make sure our clients are well taken care of!
With a private international healthcare insurance in place, you could spend your time in and outside of China without having to worry if you would ever be able to afford any medical emergencies. Reach out to our team of insurance experts today!
Disclaimer: Pacific Prime China solely represents, operates and manages locally regulated insurance products and services in the territory of PR China. Any references to Pacific Prime Global Company or Group, the international services, insurance products or otherwise stated written or verbally, is for introduction purposes about our overseas network only as each entity is fully independent.
Serena is a content writer at Pacific Prime. She aims to demystify the world of insurance for readers with the latest updates, guides and articles on the blog. Serena believes in straight-forward and entertaining educational content.

Outside of work, Serena spends her time buried in books and dreaming of her next travel destination.