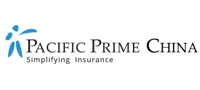 Expat dental insurance in China: Things to consider
It is widely known that the cost of dental care varies greatly in China. This is especially true for private clinics, as you will find that advertised prices for dental procedures differ in every facility. Many expats prefer private clinics for treatment from staff that speak their language, the superior service offered, and flexible consultation times. These perks do however come with a hefty price tag, so securing expat dental insurance can be a great way to access high quality care without breaking the bank.
What's the current status of dental health in China?
Historically speaking, dental health awareness is generally lacking in China. However, living standards have improved considerably in recent years, which has led to a greater number of people paying attention to their dental health. This, combined with the fact that roughly 94 percent of the population has some form of dental condition, makes it understandable that demand for dental care is growing in the country.
Growing demand for dental care
Despite the growing number of private dental clinics in China, supply is still very much outpaced by demand. When compared to the supply of dentists in Western countries, China lags behind with only 100 dentists per one million people. This is a stark difference from 1,270 dentists per one million in Greece, 830 dentists per one million in Sweden, and 770 dentists per one million in Germany. However, over the upcoming years, the dental sector is set to grow amidst a burgeoning middle class, as well as increasing openness to foreign investment in China.
How dental insurance works
Typically speaking, many employer-provided health insurance plans won't provide dental benefits, which is why many expats choose to secure a separate plan that includes dental coverage. In most cases, dental insurance is available to purchase as a supplementary benefit on top of a health insurance plan at an additional premium.
The cost of this additional premium differs between plans and by insurer, but you can expect that adding dental benefits will result in a higher premium than a similar plan without these benefits.
What does expat dental insurance in China cover?
In China, there are two main types of dental insurance coverage: Routine Dental Treatment and Major Dental Treatment.
Routine Dental Treatment covers more common forms of dental care such as:
Consultations and exams
Teeth cleaning
Fillings
Tooth extraction
Emergency dental treatment
X-rays
Prescriptions
If you require more comprehensive dental benefits, then there is also the option of Major Dental Treatment, which covers more extensive forms of dental procedures. As such, this option charges a higher premium than Routine Dental Treatment. Coverage for Major Dental Treatment will usually include:
Periodontic (gum) treatment
Bridgework
Orthodontic work (e.g. braces)
Dentures
Crowns
Root scaling
Please note that most dental policies only cover treatments that are considered medically necessary, so cosmetic procedures such as tooth whitening won't be covered, although some plans do offer discounts on certain types of cosmetic dental work.
Does the plan have a waiting period?
It's not unusual to find a waiting period on dental plans lasting anywhere from 1 month to 24 months. This is the period of time you will need to wait once you've purchased your plan before you can make a claim on any dental benefits. During this time, you will likely receive little to no benefits.
Will you be travelling for dental care?
Travelling for dental care has become increasingly common in China, and there are many popular travel destinations nearby (e.g. Thailand and Malaysia) that boast excellent dental facilities at a great value. If you're considering travelling overseas for treatment, or if you travel and/or move countries often and would like the option of keeping up with your annual dental check-ups wherever you are in the world, securing international insurance coverage may be an ideal option for you and your family. Designed with the needs of expats in mind, these international plans are globally portable, meaning that you will be covered in any country where your plan can be used.
When it comes to shopping around for an expat dental insurance plan, there can be quite a few things to consider, and also a variety of policy stipulations and limitations to watch out for. That is why it often pays to seek advice from an insurance expert like Pacific Prime China. To talk to one of our experienced advisors, feel free to contact us today!
Disclaimer: Pacific Prime China solely represents, operates and manages locally regulated insurance products and services in the territory of PR China. Any references to Pacific Prime Global Company or Group, the international services, insurance products or otherwise stated written or verbally, is for introduction purposes about our overseas network only as each entity is fully independent.
Jessica Lindeman is a Content Strategist at Pacific Prime. She comes to work every day living and breathing the motto of "simplifying insurance", and injects her unbridled enthusiasm for health and insurance related topics into every article and piece of content she creates for Pacific Prime.

When she's not typing away on her keyboard, she's reading poetry, fueling her insatiable wanderlust, getting her coffee fix, and perpetually browsing animal Instagram accounts.