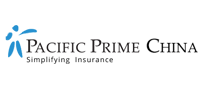 Expat remuneration packages: What should families be asking for?
Starting a new job in China, or perhaps you've been working here for a while now? Here are a few things to look forward to for life in China this year as an expat. As the saying goes, 'money isn't everything', and it certainly isn't enough of a reason to uproot one's family and relocate to an entirely new country. So in comes the "remuneration package", a number of benefits you receive on top of your base salary on offer. It can come in the forms of continuous or annual payments, or even be one-off payments on relocating or leaving. In this Pacific Prime China article, we will dive into what to look for in an expatriate remuneration package as a family. Before you relocate, be sure to check out the latest COVID-19 travel restrictions entry policy for expats in China.
What to look for in an expatriate remuneration package
It's important to note that negotiating your remuneration package is a must, especially if your contract or offer letter is mute on this subject. Of course, your ability to bargain depends on how in demand your position is, your seniority, whether you have a unique skill set, and if it is a fixed-term contract or a permanent position. Naturally, your remuneration package must also comply with the global relocation policies. Below are common items of what to look for in an expatriate remuneration package for families.
1. Housing
Usually, housing is one of the largest expenses in a household. As such, you will want to find out whether your accommodation is provided by the employer. If it isn't, is it in the form of a use-it-or-lose-it allowance, or covered by your own salary? Some employers might even be able to supply you with temporary accommodations, such as serviced apartments.
With that said, families might still prefer space and community over the convenience your organization provides. This might mean living further from the city center, and by extension, your workplace. It's also important to consider how large your future living space is. If your city experiences extreme weather that forces you to stay inside during certain months, you and your family might feel cramped and isolated.
To search for an ideal living arrangement, scan housing ads and join local discussion groups. Certain areas might be cheaper, though it might be further from schools and public transportation.
2. Living expenses
The costs of food, gas, electricity, water, phone, and internet can definitely add up. Some expats might even add home help or cleaning service to the list. Do your research. Look up cost calculators, and make sure there are no hidden or surprise costs so you'll know what to expect when you make the move to China.
3. Transportation
How are you going to travel to and from work? Do you live in the city or are you a little out of the way? Transportation in China is generally convenient and cheap, particularly when you live in big cities.
With that said, you might also want to consider how your family is going to get around. If you have kids, they might need to attend school. Will a parent be able to do pickups and drop-offs or is a bus service required? Perhaps you also love to go on road trips with your family. Depending on your needs, getting an international license and to loan or purchase a large family car might just be what you need.
4. Schooling
Continue your child's education overseas. First of all, figure out what schools are available to expats including private international schools. Here are our 5 tips for raising multicultural kids in China. Next, puzzle out your preferred school system. Note that certain schools have waitlists for their prospective students, so make sure you do your research and have adequate time to get your kids onto waitlists prior to your relocation. If you're moving in the middle of a school year, find out whether your child has to repeat a year.
A few questions to ask your employer:
Does your remuneration package include an education reimbursement or cash allowance per child?
How many children will be covered and are there any age restrictions?
For younger kids, you might want to look at the availability of nursery places or find a nanny if both you and your partner work. Some employers may even offer daycare facilities or discounts if you use preferred providers.
5. Health and insurance
As an employee, you will most likely receive basic medical insurance from your company. With that said, pay attention to whether all your family members will receive the same level of cover. Will kids with special needs, disabilities, or pre-existing conditions be covered? If you are looking to start a family soon, it's a good idea to see whether your remuneration package covers maternity and pregnancy-related costs, as well as optional procedures.
What about periods of time when you are out of the country? Remember: once you are relocated, you will likely need travel insurance for any separate trips that you make as a resident in a new location (depending on your Visa status). Most insurance policies only cover you being out of the country for a set period of time per year. Having said that, you also have the option to secure international health insurance, which is perfect for frequent travelers. Not only is this insurance plan fully compliant in China, but you'll also receive international coverage when you are abroad.
6. Relocation costs
The packing and shipping costs of your household belongings can make a dent in your wallet. Moreover, it's tough to decide on how many and which ones to take with you. To make your decision easier, here are several major things to consider:
What is the length of your assignment?
Can you last without some of your personal items if you are only relocating to China for a short time?
Check your electronics' electrical voltage and plugs. This might render some of your household items useless in your new city.
Be sure to cover the cost of your property back in your home country. You might want to rent out or sell existing property if you're relocating for the long-term.
7. Flights home
Usually, flights for employees to and from their home country at the start and end of the assignment are included in remuneration packages. It is also common for employers to provide annual fly home allowance or flights. Pay attention to whether your family is included.
Additional factors to consider when negotiating remuneration packages
In terms of what to look for in an expatriate remuneration package, there are several additional factors to consider.
Check who is included as 'family'. Some only consider your nuclear family (i.e. parents and their children) as a family unit. Anyone outside of that does not count.
Visa application costs – some companies will reimburse the cost of visas, passport, passport photos, and more.
Secure international health insurance
Securing an expat health insurance plan is the best decision you could make for yourself when relocating to another country. Adjusting to a new environment can be stressful enough without having to worry about unexpected medical bills. Alternatively, keep your family protected with family health insurance in China.
With over 20 years of experience in the insurance industry, Pacific Prime China provides locally compliant plans through our partnership with top insurers in China. Contact us today for a free plan comparison and tailored insurance advice!