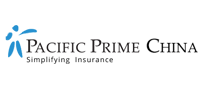 3 reasons why foreign insurers will expand their presence in China in 2020
As we draw an end to 2019, our insurance experts are here to give you some insights on the insurance market trends in China for 2020 and onwards. The most notable trend is that foreign insurance companies will become more prominent in the Chinese insurance market.
In this article by Pacific Prime China, we will explore 3 recent developments that shed light on why foreign insurers are expected to expand their presence in China as we enter a new decade.
1. Changes in regulation to allow foreign insurers to expand their presence in China
China's insurance market is opening for the better. From January 1, 2020, foreign investors will be able to own 100% of the stakes in local life insurers. This allows for unprecedented foreign access to China's life insurance market. Until today, foreign investors can only own 51% of the stakes in local life insurers. This means that foreign insurers will be able to play a much greater role in business decision-making when it comes to their ventures in China.
Furthermore, the People's Bank of China made a separate announcement back in July that it would now allow foreign insurance companies with less than 30 years of operations to apply to enter the mainland market.
These two regulatory reforms will play a key role in opening China's insurance market to more foreign firms. The former allows existing foreign insurers in the Chinese market to expand their operations and compete with their local rivals on more equal grounds, while the latter will draw in new players who were previously denied the opportunity to even probe the Chinese market for expansion opportunities.
2. China's insurance market is booming
Deregulation would mean nothing if there wasn't any business opportunity in China for foreign insurers. Thankfully, China's insurance industry has been booming in recent years, giving promising business prospects for foreign insurers even if they can only penetrate a fraction of China's vast consumer pool.
To give you some perspective on how big China's insurance market is, it's currently the second-biggest insurance market in the world and the market size has reached nowhere near its peak. The Middle Kingdom's insurance market is expected to triple by 2030, becoming the biggest insurance market in the world.
Overall, the Chinese insurance market has:
A total of RMB ¥3.45 trillion of insurance premiums in the first 9 months of 2019.
Total premiums growing by around 2-3% year-on-year.
Witnessed the number of insurance policies grow by 54.5% to over 33 billion in the first 9 months of 2019, according to the China Banking and Insurance Regulatory Commission (CBIRC).
In 2018, there were 28 foreign insurers controlling around 8% of the total premium in the life insurance industry and 5.8% of the total insurance market. As China's insurance market continues to boom, these figures are likely to increase in the coming years.
3. Foreign insurers are prepared to expand their presence in China
China's deregulation of its insurance industry, as well as the country's booming insurance market, have been anticipated by the world's top insurance industries. They recognize that there is a fast-growing business opportunity to expand operations in China. Hence, foreign insurers have been preparing to further expand and penetrate the Chinese insurance market for years.
For instance, there are already 2 European insurance companies that have managed to fully own their business in China. Last month, German insurer Allianz got approval from the CBIRC to establish their own wholly-owned company in Shanghai called Allianz (China) Insurance Holding Company.
Meanwhile, France's AXA advanced its Chinese Property & Casualty (P&C) insurance business last year after completing a RMB ¥4.6 billion acquisition of the remaining 50% stake in its joint venture unit 'AXA Taiping Property & Casualty Insurance Co'.
But local competitors are not backing down
Even though the future looks bright for foreign insurers eyeing business expansion in China, local insurance giants in the market are also upping their game to compete in an ever-growing market.
Take China Life Insurance and Ping An Life Insurance for example. These two companies combined own more than double the market share of all existing foreign insurers combined. Furthermore, these two companies have been branching out their ecosystems to further solidify their position in China's market place in recent years.
For instance, Ping An also offers services in finance, property, automotive, and healthcare, which supplements their core insurance business. They now have over 576 million users in 100 Chinese cities using at least one of their services, according to Bloomberg.
Foreign insurers, even with access to the Chinese market granted by regulators, face a significant hurdle as giant local insurers continue to offer a more holistic ecosystem for their millions of clients.
Finding the right insurer for you
Pacific Prime is a global health insurance broker with offices in Shanghai and Beijing, specializing in offering health insurance for expats. We are experts that specialize in health insurance in China, providing consultation sessions and plan comparisons for our clients with no additional charge. If you'd like to know more about anything health insurance-related, feel free to contact our team of experts today!
Disclaimer: Pacific Prime China solely represents, operates and manages locally regulated insurance products and services in the territory of PR China. Any references to Pacific Prime Global Company or Group, the international services, insurance products or otherwise stated written or verbally, is for introduction purposes about our overseas network only as each entity is fully independent.