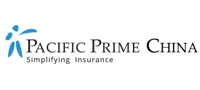 Pacific Prime releases brand new GDPR and Employee Benefits Guide
The new European Union's General Data Protection Regulation (GDPR) is a set of standardized data protection laws across all the member countries, but they also concern all businesses who are located outside of the EU but process/handle the data of citizens from the EU.
The new GDPR rules came into effect in May 2018; since then it's had a significant impact on businesses, primarily due to the new consent rules. What effects may the new GDPR have for HR? In the employee benefits and wellness space, there also exists GDPR compliance concerning employee data across a wide range of interests. Pacific Prime's GDPR and Employee Benefits Guide sheds light on the matter in a simple and transparent way.
The importance of GDPR compliance in your organization
The GDPR will apply to all members of the EU and EEA and, in a nutshell, improves the protection of European citizens' data rights and clarifies what companies that process personal data must do to safeguard these rights. For example, European citizens must first agree to their personal data being collected by companies/websites. Companies must also have clear guidelines as to how they will be storing and using the personal data of EU/EEA citizens.
The GDPR and HR
As an HR working for a company based in the EU/EEA, or with EU/EEA clients or employees, you also collect and store personal data, and as such, your organization must have a set of rules in place to stay compliant with the new rules. One of the new policies is a privacy notice, which specifies the ways in which employers can collect and use their staff's data.
Another important aspect of the GDPR as it pertains to HR professionals is the data retention and disposal policy, which describes the length in which a company can store employees' data after the termination of the contract. It also dictates what types of data organizations can collect and store in the first place.
These two policies are only the tip of the iceberg when it comes to the changes in the data protection sphere in the EU, and to help you and your organization facilitate these new changes and ensure your employee benefits are compliant, Pacific Prime has published our brand new GDPR and Employee Benefits Guide, which you can download here for free.
What's inside our GDPR and Employee Benefits Guide?
One of the risks of non-compliance with the new GDPR rules is that businesses may face fines of up to EUR 20 million, even if they're not based in the EU. To help businesses who store/process personal data belonging to EU/EEA clients/employees, our free guide provides answers to the most commonly asked questions about the GDPR and employee benefits:
What is the GDPR and who does it apply to?
What are the key GDPR terms HR professionals need to know?
What are the consequences of non-compliance with the GDPR?
How does the GDPR impact global employee benefits plans?
How can your business mitigate GDPR risks?
To further explain the topic, our guide provides real-life examples and explains the complex issue of GDPR compliance on a global scale. One of the features discussed in the guide pertains to the ways a company should be handling their employees' data, and the potential risks that can come along with it. Hence, data protection compliance should be a vital issue for all employers, especially in the area of employee benefits, where multiple third-parties are involved with your company's staff data.
Download our GDPR and Employee Benefits Guide for FREE
Answers to the question of how to structure a truly global employee benefits plan that will be cost-effective, manageable, and GDPR-compliant can be found in Pacific Prime's free-to-download GDPR and Employee Benefits Guide.
Beyond that, we explain how partnering with an international insurance broker, such as Pacific Prime China, can ease many of the GDPR weak points in the employee benefits plan that you are currently offering. As the world's leading employee benefits broker, we are committed to protecting the data our clients share with us, and we have strict and compliant GDPR policies in place to ensure that all data is collected and processed accordingly.
Pacific Prime partners with the most reputed and GDPR-compliant insurers to ensure that the employee benefits solutions we offer to our clients are compliant, and that the employee's data is properly protected. To learn more about how Pacific Prime China can help you, feel free to contact us, or download and read the GDPR and Employee Benefits Guide today!
Jessica Lindeman is a Content Strategist at Pacific Prime. She comes to work every day living and breathing the motto of "simplifying insurance", and injects her unbridled enthusiasm for health and insurance related topics into every article and piece of content she creates for Pacific Prime.

When she's not typing away on her keyboard, she's reading poetry, fueling her insatiable wanderlust, getting her coffee fix, and perpetually browsing animal Instagram accounts.