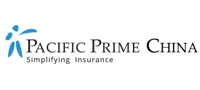 Govt clamps down on foreign insurance in China
Over the past two or so years, there has been a constant financial trend in China that has piqued the interest of investors, companies, and governments alike: The continued capital outflows out of the country. According to the Wall Street Journal, as of September 2016, capital outflow from China has been recorded in each of the previous 24 months. The article goes on to note that the outflow for the year is pegged to be just over USD 400 billion. While this is certainly high, the Chinese government has been taking steps to reduce it. These steps are varied both in scope and success with the latest being a tightening of regulations around foreign insurance products in China. In this article, we take a look at the two latest regulations and what it means to all people considering insurance in China.
The first regulation: Using UnionPay cards to pay for insurance outside of China
First off, it is important to note here that clampdowns by the Chinese government on insurance products are not a new thing, especially when it comes to actions that are aimed at stemming the constant capital outflow. In fact, this is the second such action taken in less than a year. Back in March of this year, we wrote an article on the regulations introduced around the purchase of insurance products outside of China using Chinese bank cards, more specifically UnionPay cards.
With this regulation, holders of UnionPay cards issued in China had a limit of USD 5,000 per transaction on insurance products. Recently, the Chinese government decided to take this regulation another step further.
In late October, UnionPay (which is the national credit and debit card issuer in China) announced that they were going to start halting the purchase of almost all insurance products in Hong Kong for people who use UnionPay cards issued in China.
What this means is that if you have a UnionPay bank card, including both debit and credit cards, that was issued by a bank in China, you will not be able to buy most insurance products outside of the mainland using that card.
The small bit of good news around this recent announcement is that there are some exceptions to this rule: You can still buy insurance plans that are related to tourism, such as travel insurance.
The second regulation: Cracking down on the sale of foreign insurance products in China
The second regulation introduced at the end of October is directly related to the sale and purchase of foreign insurance products, only this regulation focuses on foreign products available in China.
According to the Asia Insurance Review, "Officials of the Chinese insurance regulator CIRC have recently visited foreign life insurance firms and intermediaries in Beijing as part of investigations into the illegal sale of insurance products in Hong Kong to mainland Chinese."
What appears to be happening is that some unscrupulous insurers are selling insurance products from locations outside of mainland China, mainly Hong Kong, to citizens in the country.
The CIRC is cracking down on these insurers primarily because some, not all, are selling using methods that some perceive to be misleading and are in fact selling what the government views to be illegal products.
What does this mean for people looking for insurance?
The problem that you need to be aware of here is that it is illegal for companies in China to sell insurance plans from foreign institutions that don't have a license to operate in the mainland. This means that if you purchase one of these plans and have problems with say submitting a claim, you will have no legal means of recourse which pretty much equates to not having effective coverage.
The biggest thing to point out here is that if you are looking for insurance in China, it is advised that you buy a plan from a licensed insurer within China. That said, if you are looking to purchase plans in another country, e.g., you have purchased property in Hong Kong and need to secure fire insurance, it would be far better to purchase coverage from an insurer in that country, not from an insurer/company in the mainland offering coverage in that location.
What about those holding international health insurance plans?
If you already have a plan in place when you move to China there should be no problems regarding the legality of coverage as it was secured before you move to the country. But if you are already in China and are looking for a plan, it would be advisable to select plans offered by insurers with a license to operate within the country.
The reason for this not only has to do with legality of coverage – almost all major international insurers offer legal plans in China – but due to the fact that onshore plans (those sold within China) offer a number of additional benefits including:
The ability to pay in RMB

CIRC protection in litigation cases

Plans are serviced locally – This is very important for major issue like case management, etc. as insurers on the ground will have a greater understanding of local regulations and the healthcare system

Fapiao invoices are available

Larger direct billing network, including with some public hospitals
In our experience, if you are going to be living in China then it is generally a better option to secure an international health insurance plan from a China-based insurer, especially if you plan on seeking medical care within the country.
How can you identify health insurance plans that are legal in China?
The easiest way to do so is to work with a licensed broker like Pacific Prime China. Almost all of the major international insurers and plans we work with globally are available in the country with most of the insurers working with local partners. We only sell products that are legally licensed to be sold in China meaning you receive top quality coverage without the potential hassle of legal issues.
If you are looking to learn more about your health insurance options, please contact us today.
Disclaimer: Pacific Prime China solely represents, operates and manages locally regulated insurance products and services in the territory of PR China. Any references to Pacific Prime Global Company or Group, the international services, insurance products or otherwise stated written or verbally, is for introduction purposes about our overseas network only as each entity is fully independent.
Jessica Lindeman is a Content Strategist at Pacific Prime. She comes to work every day living and breathing the motto of "simplifying insurance", and injects her unbridled enthusiasm for health and insurance related topics into every article and piece of content she creates for Pacific Prime.

When she's not typing away on her keyboard, she's reading poetry, fueling her insatiable wanderlust, getting her coffee fix, and perpetually browsing animal Instagram accounts.