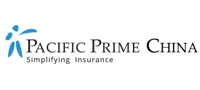 A Guide to Medical Evacuation
Pacific Prime China is pleased to announce the release of our latest guide dedicated to the topic of medical evacuation. This much often mentioned and recommended benefit in travel and international health insurance policies might sometimes be misunderstood by the policyholders. To better explain the topic and showcase examples of how such an emergency medical evacuation might look like, our expert team of insurance advisors created this easy-to-read and complimentary Guide to Medical Evacuation. 
About our Guide to Medical Evacuation
The guide's aim is to answer all possible questions our readers might have when it comes to the topic of emergency medical evacuation. Hence, the guide focuses on multiple aspects of the matter and gives answers to questions such as: 
What is medical evacuation? 

Who should secure medical evacuation, and why?

What is the cost of medical evacuation? 

What's included in these costs?

How to best choose medical evacuation coverage?

What are the specific terms and conditions for receiving medical evacuation coverage?

How to use medical evacuation coverage?
Following this structure, the guide explains in great detail each of the above-mentioned points and shares a medical evacuation story of one of our clients needing emergency evacuation from a remote area. The story showcases how such a situation might look like, including the procedures needed, and ways how Pacific Prime, and the insurance company can help to smoothen the already stressful process of finding the adequate care when there is none nearby. 
Medical evacuation explained
Two of the most misunderstood or cross-referenced terms are medical evacuation and medical repatriation. These two benefits are not the same, however, sometimes medical repatriation can be a medical evacuation too. Let us explain: 
Medical evacuation: Medical evacuation typically refers to moving a patient from one location where the local care is not adequate to meet the patient's needs to another nearby location that does.
Often a patient is medically evacuated to a nearby Center of Excellence (CoE) to receive the proper care for their recovery, and then the patient continues with their journey without being sent home.
Repatriation: Repatriation means transport, usually medically-supervised, back to the patient's country of residence to continue treatment. Quite often than not, the patient uses both benefits – first being evacuated to a nearby CoE and then repatriated back home for long term care or convalescence.
Therefore, it is important to understand and have both of these benefits included in an international health insurance policy to ensure a full scope of protection against these types of costs, as those can be substantial. 
Cost of medical evacuation 
A short medical flight from Germany to the UK can cost as much as USD $11,600. While the price tag might seem outrageous, it's important to consider that usually these flights are being carried out by a special aircraft, and medical staff such as nurses and even doctors are available during the flight, depending on the condition of the patient. Combine this with all of the "usual" aircraft costs such as fuel, parking fees, and salaries for pilots and ground staff, the high price of a medical evacuation then starts to make more sense. 
Medical evacuation not only from mountain tops
However, even though it might seem at first that medical evacuation is a luxury benefit needed only by those traveling to remote locations, the guide itself looks at multiple scenarios showing that this is not exactly the case. In fact, medical evacuation teams rarely would go to a very remote place to pick up a patient, as such services focus on transporting patients from one medical center to another – they are not rescuing teams. In many cases, patients are medically evacuated from a relatively big city to another, highly specialized healthcare center in another country, or even neighboring city. 
Download your free copy of our medical evacuation guide today!
If the topic of medical evacuation is of your interest, you can download a free copy of the Medical Evacuation Guide, and learn in more detail about the costs, procedures, and ways to secure the best medical evacuation coverage (with our help!). As experts in health insurance plans in China and worldwide, we are on board to help you compare and choose the right coverage for you and your family, and simplify the process of securing health insurance for you.
Contact us today for free and impartial advice on your health insurance needs.
Elwira Skrybus is a content writer at Pacific Prime. In her everyday work, she is utilizing her previous social media and branding experience to create informative articles, guides, and reports to help our readers simplify the sometimes-puzzling world of international health insurance.

When she isn't writing, you are most likely to find Elwira in search of the perfect plant-based burger or enjoying Hong Kong's great outdoors either at the beach or from the boat - the closer to the sea, the better!