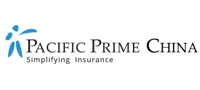 Happy Lunar New Year from Pacific Prime!
The Year of the Rooster was a big one for us at Pacific Prime. In case you didn't know, 2017 was specifically the Year of the Fire Rooster. The fire element signifies dynamism, strength and persistence, while the rooster brings with it a sense of bravery, competitiveness, and prosperity. Hopefully these are all words that have described your 2017, as they certainly have applied to the work that we have been doing in our offices throughout Asia and the Middle East.
We say this because, over the past year, we have been persistent in expanding our global reach, and increasing our competitiveness among international private medical insurance brokers. From opening a brand new office in Thailand to becoming an officially licensed brokerage in Dubai, we have made it a focus to be present in more places to better serve our members, and we intend to continue doing so in the years to come. Along similar lines, we continue to expand the services we offer, upgrade our internal technologies, and better collaborate with our insurance partners to accomplish our aims of being the top broker worldwide.
So what lies ahead? The Year of the Dog, of course! The Year of the Earth Dog that is coming up is told to be an auspicious year of good luck, balance, and harmony for those that were not born in a Year of the Dog themselves (Pacific Prime was started in the Year of the Dragon.) Hopefully this means that all of the hard work and bold maneuvers that were put into motion last year will blossom and bear fruit in the coming one; not only for Pacific Prime, but for you and your friends and family as well!
From all of us here at Pacific Prime China, have a happy, healthy, and prosperous year ahead! 农历新年快乐! (Happy Lunar New Year!)
Disclaimer: Pacific Prime China solely represents, operates and manages locally regulated insurance products and services in the territory of PR China. Any references to Pacific Prime Global Company or Group, the international services, insurance products or otherwise stated written or verbally, is for introduction purposes about our overseas network only as each entity is fully independent.