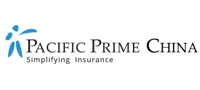 How can long term health insurance protect your old age?
According to a draft national civil code set to be completed by 2020, China may scrap its two-child policy soon, China state media says on Monday. If this turns out to be true, it would put an end to decades of family-planning rules, after the government raised its one-child-per-family restriction to two children in 2016. The policy shift was believed to be a result of a shrinking labor pool and a rapidly aging population. In fact, the United Nations estimated that one-third of the country's population will be over 60 years old by 2050, which will mount enormous pressure on those of working age.
Therefore, it will be dangerous and thoughtless to entrust your comfort and health in old age purely on government support and public healthcare system. Instead, you should start your retirement plan as early as possible. One crucial and indispensable component of a retirement plan is a proper, long term health insurance policy.
With this in mind, our team of experts in Pacific Prime China have curated the Guide to obtaining long term health insurance, which provides detailed answers to some commonly asked questions about long term health insurance, including:
What is long term health insurance?

Why is long term insurance policy better than the short term one?

What are the benefits of long term health insurance?

How does long term insurance work?

How to identify a suitable long term health insurance policy?

Why should you obtain long term health insurance through a broker?
Why should you obtain long term medical insurance?
We all want to acquire an affordable health insurance plan. You may ask, "Why stick with one health insurance plan instead of switching plans flexibly for better prices?" The answer is very simple: cost-effectiveness.
Very often we, as consumers, focus too much on the price itself without noticing the quality we get in return. While short term medical insurance does seemingly provide a lower price, it might cost you a lot more in the long run. In other words, it should be the cost-effectiveness that we value, not just affordability.
There are three reasons why long term medical insurance costs less in the long run.
Continuous coverage
One major downside to switching plans frequently is that your new insurer will see any chronic health condition you have developed with your previous insurer as pre-existing, and will exclude it from coverage automatically. Even if you manage to find an insurance company that will provide coverage for you, it will very likely impose a loading or/and a waiting period in your policy.
Lifetime coverage
A large proportion of medical plans has an age limit of 60-65, given that the older a person is, the more likely the person will develop health conditions. It'll be difficult and expensive to find a plan once you're over 65, let alone switching plans frequently. Quality long term insurance plans offer lifelong protection.
Stable premiums
While small premium hikes are unavoidable, less established insurers might impose erratic premium increases if you've lodged claims frequently in the previous policy term. In contrast, long term health insurance providers tend to offer more stable premiums, so that you can rest assured that your insurance policy is sustainable and protective enough for your retirement life.
What should you consider when choosing long term health insurance?
Benefits vs. price
The less you pay, the less you get. The same rule also applies to health insurance. Cheaper health insurance policies usually have a restricted provider network, more exclusions, lower benefit limits, and poorer customer service. Of course, it doesn't mean that you must buy the most expensive plan to get the coverage you need. However, it's always good to check the insurance terms carefully to ascertain what you get is what you need. The bottom line is to strike a balance between price and policy benefits.
Insurer's scale
More sizable insurers tend to have a longer history in the market, so they have a more robust financial foundation. Therefore they are less likely to run into profit issues or even bankruptcy.
Besides, major insurers have more insured members, and thus a more significant risk pool to defray the medical costs of the less healthy members. As a result, your premiums will become safer and more predictable.
Furthermore, after in-patient treatments, insurers issue a Guarantee of Payment (GoP) to ensure that they will settle the payment on behalf of the client. However, hospitals have the right to reject the GoP if the insurers have a poor payment record. Larger insurers usually have an exceptional history of settling claims and hence provide more reliable in-patient support to the clients.
History of premium increases
With a larger member base, more established insurers tend to have more stable premium increases. Thus, it is less likely for them to lure new customers with cheap premiums and incur drastic price surges during plan renewal. Check out our recently released International Private Medical Insurance Inflation – 2018 report for comparison of the inflation rates among eight major insurers across 10 locations.
Other factors
There are many more other factors that you should take into account when selecting a health insurance policy. The reputation of the underwriter and the portability of the plans are some of them. For a full, comprehensive list of the features of a quality health insurance policy, download a free copy of our Guide to obtaining long term health insurance 2017-2018.
Why should you obtain long term health insurance through a broker?
Firstly, unlike insurance agents, insurance brokerages work with multiple insurers so you can gain access to a vast array of insurance solutions. You can have a full picture of what the market is offering without having to approach insurers one by one.
Secondly, brokers know the ins and outs of different insurance products: from the fine print terms and conditions, the history of premium increases, to the customer service quality, and the past performance of the company as a whole. With the unbiased stance and in-depth knowledge, they can provide you with reliable and useful advice.
Thirdly, drawing on their strong relationships with insurers, brokers often have the bargaining power to fight for better terms and benefits and even streamline claims processes for you.
Why choose Pacific Prime?
Not all brokers are created equal. Some less established brokers will vanish into thin air after signing up with clients. Therefore, it is crucial to engage the service of an experienced and reputable brokerage company for a long term health insurance solution to protect the rest of your life.

With almost 20 years of experience in the industry and nine offices worldwide, our teams of specialists are always on hand to give you free, impartial advice. Contact us today for a free quote and plan comparison!
Disclaimer: Pacific Prime China solely represents, operates and manages locally regulated insurance products and services in the territory of PR China. Any references to Pacific Prime Global Company or Group, the international services, insurance products or otherwise stated written or verbally, is for introduction purposes about our overseas network only as each entity is fully independent.
Anthony Chan is a content writer at Pacific Prime. He's responsible for writing, translating, and editing articles, guides, infographics, leaflets, as well as other resources for Pacific Prime and Kwiksure.

When he's not working, he's usually on the hunt for great restaurants, playing badminton, and writing screenplays.
Latest posts by Anthony Chan (see all)