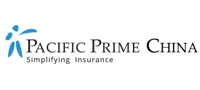 How can you obtain affordable health insurance?
In an ideal world, insurance is available for purchase to all people, regardless of their health conditions, social status, age, and gender – at an affordable price. However, the reality is far from perfect. Insurance premiums are ever-rising every year, and so too are the costs for medication and medical procedures. Many underprivileged people simply can't afford health insurance, or are rejected coverage by insurers due to their pre-existing conditions, such as diabetes and cancer. In other words, they are not protected against minor and serious illnesses and have to pay for the exorbitant medical costs out-of-pocket when things go awry.
In view of this, today our advisors at Pacific Prime China will discuss how you can ensure access to quality healthcare for your old age by securing long-term health coverage as early as possible.
The cheapest premium may not be the most affordable
While it seemingly stands to reason that you should take out the insurance plan with the cheapest premium to save more money, experience tells us otherwise.
Conventional wisdom dictates that you get what you pay for, and this can't be more true in the sphere of insurance. To compensate for the lower premium, your insurance plan naturally will only cover the most basic benefits such as inpatient features, and may have poorer customer service, more exclusions, and lower coverage limits than standard plans.
Worse still, getting the cheapest insurance plan straightaway may not even fulfill the original purpose of saving more money. Indeed, you may be able to benefit from the gain of paying a smaller premium in the first year, but you may end up paying more in the long run. This is because plans with ultra-low premiums are usually offered by less reputable insurers, who may incur drastic premium increases upon annual renewal. By that time, you may not be able to afford the new premium and will be left with no choice but to switch to another plan.
So, what's wrong with switching to a new plan?
You may say that, if the insurer imposes drastic premium hikes, you can easily switch to another insurance plan with a similar or even lower premium. However, switching insurers frequently is a big no in the insurance sector. The biggest downside to switching insurers is that, any health conditions you have developed when you were with the previous insurer will be deemed by the new insurer as pre-existing and thus excluded coverage. In other words, any illness/injury you have suffered and/or received treatment for will not be reimbursable, and you will have to pay out-of-pocket for the relevant costs.
This brings us to the importance of securing health insurance with the long term in mind. As you age, you inevitably become more vulnerable to a vast range of diseases and injuries. Hence, to secure the right long term insurance plan from the get-go and avoid changing insurers are both key steps in obtaining affordable health insurance.
Are there other ways to lower my premiums?
Cost sharing strategies
Cost sharing strategies such as introducing a deductible or co-pay are one of the most common methods to reduce premiums.
A deductible is the amount you have to pay, either annually or on a per medical condition basis, before your insurer pays everything for you; whereas a co-pay is the amount you pay each time you submit a claim after you've met your deductibles. Usually, the higher your deductible or co-pay is, the lower your premium will be – and vice versa.
However, you should exercise these strategies with caution to avoid imposing unaffordable, excessively high co-pays or deductibles to your plan. Here at Pacific Prime China, we recommend introducing a higher deductible for hospitalization and a lower one for outpatient treatment (any treatment that does not require an overnight hospital stay) since it is more likely that you will use your plan's outpatient features.
Topping up employer-provided health insurance
Group health insurance provided by your company tends to be rather basic in terms of coverage and benefit limits. However, instead of securing a standalone health insurance plan, you may consider topping up the employer-provided plan to allow for more comprehensive features such as dental and maternity coverage, as well as higher benefit limits.
However, it is worth noting that while topping up your group insurance can supplement its benefits and pick up where the group plan's coverage ends, the plan may turn obsolete when you leave the company.
If you want to turn your group insurance plan into an individual one after you retire, you may contact insurers that offer CPME health insurance. Known as Continuous Personal Medical Exclusions (CPME), this underwriting process allows for speedy transfer from your existing group coverage to an independent plan, while carrying over all underwriting terms from your previous insurer. It is advised that you should sign up for the individual plan prior to ending your employer-provided coverage so that there will not be any coverage gaps. That way, you can enjoy continued coverage of your pre-existing conditions without extra loadings or waiting periods.
However, it is crucial to understand that the insurer will consider the transfer request on a case-by-case basis, so there is no 100% guarantee that you can turn your employer-provided plan into an individual health insurance policy.
Seek out more insurance advice from Pacific Prime China
In a nutshell, choosing the cheapest insurance plan right from the start may cost you even more in the long run. Thus, the overarching step to securing affordable health insurance for your entire life is to assess your actual healthcare needs and weigh your different insurance options carefully. You can do so by engaging the services of an insurance broker, which is not beholden to any particular insurer and can help you make a more educated purchase decision.
Empowered with over 19 years of experience and nine offices situated across the world, Pacific Prime China is a reputable insurance brokerage dedicated to simplifying insurance for its clients. Our team of experts possesses in-depth insurance knowledge and maintains close working relationships with all the major insurers. Contact us today for impartial insurance advice, an obligation-free quote, and/or a plan comparison!
Anthony Chan is a content writer at Pacific Prime. He's responsible for writing, translating, and editing articles, guides, infographics, leaflets, as well as other resources for Pacific Prime and Kwiksure.

When he's not working, he's usually on the hunt for great restaurants, playing badminton, and writing screenplays.
Latest posts by Anthony Chan (see all)